By Kielon Hilaire. Tobago is known by many to be one of the most captivating tourist destinations in the world. As a whole, the land is beautiful but when you consider each part of the island as a special element of that whole then you open up your mind to appreciating each part for what it truly is.
Many persons are familiar with hotspots in Tobago such as Storebay and Pigeon point (arguably due to the popular beaches and lively activities that often take place there) but mention Plymouth to some of these same persons and they just might ask you, "Why would I go there?" I was fortunate enough to get the opportunity to spend time there to see for myself.
Plymouth is located in the South Western side of Tobago. On the day that I visited Plymouth the trip was actually unintentional. It was one of those "when you're driving by moments with someone who suddenly blurts out, have you ever been to…" to which I ultimately responded, "The Mystery Tombstone?" Then before you know it we were suddenly heading in a different direction—to Plymouth!
Ancient crypt with a message
The Mystery Tombstone is a popular tourist attraction in Tobago, namely because for centuries locals have speculated about a riddle that surrounds it. The tombstone is merely an ancient crypt with a message ingrained on it that says: "Beneath these walls are deposited the body of Mrs. Betty Stiven and her child. She was the beloved wife of Alex B Stiven. To the end of his days will deplore her death, which happened upon the 25th November 1783 in the 23rd year of her age. What was remarkable of her, she was a mother without knowing it, and a wife without letting her husband know it except by her kind indulgence to him." Many have spent a great deal of time trying to decipher the riddle but no theory has even been validated. I took a good look at the tombstone and thought about the words written on it a bit before parting ways.
Jetty near a fishing a village
After leaving The Mystery Tombstone, we headed to Fort James. Personally, after visiting many forts before, this visit was not the most exciting for me but it was an amazing experience for many others who were on the compound. We didn't stay long at the fort but I looked at the bigger picture and considered that perhaps I was keeping someone company who may have been enjoying it.
Our next stop turned out to be the one that surprised me most. We stopped near a fishing village and strolled down the road till we came face to face with a jetty.
Sights to admiring
The sight immediately fascinated me because, well, I have great respect and appreciation for seas, rivers, oceans, lakes—ok, you get the point: essentially all large bodies of water. But it was evident that others shared my sentiments as they flocked around the vicinity, admiring seagulls, pelicans, boats docked nearby, children playing in the sand, fishermen, and even those who were brave enough to walk to the far end of the jetty to admire the sea from as close up as was possible for a non-swimmer.
While I did not roam to the far edge of the plank, I did spend about an hour sitting near the jetty conversing with my friend. We had lunch and talked about some of the typical things that many people do when they visit Tobago, which included how peaceful and relaxing the environment is. After that talk, we left, and reverted to our original route.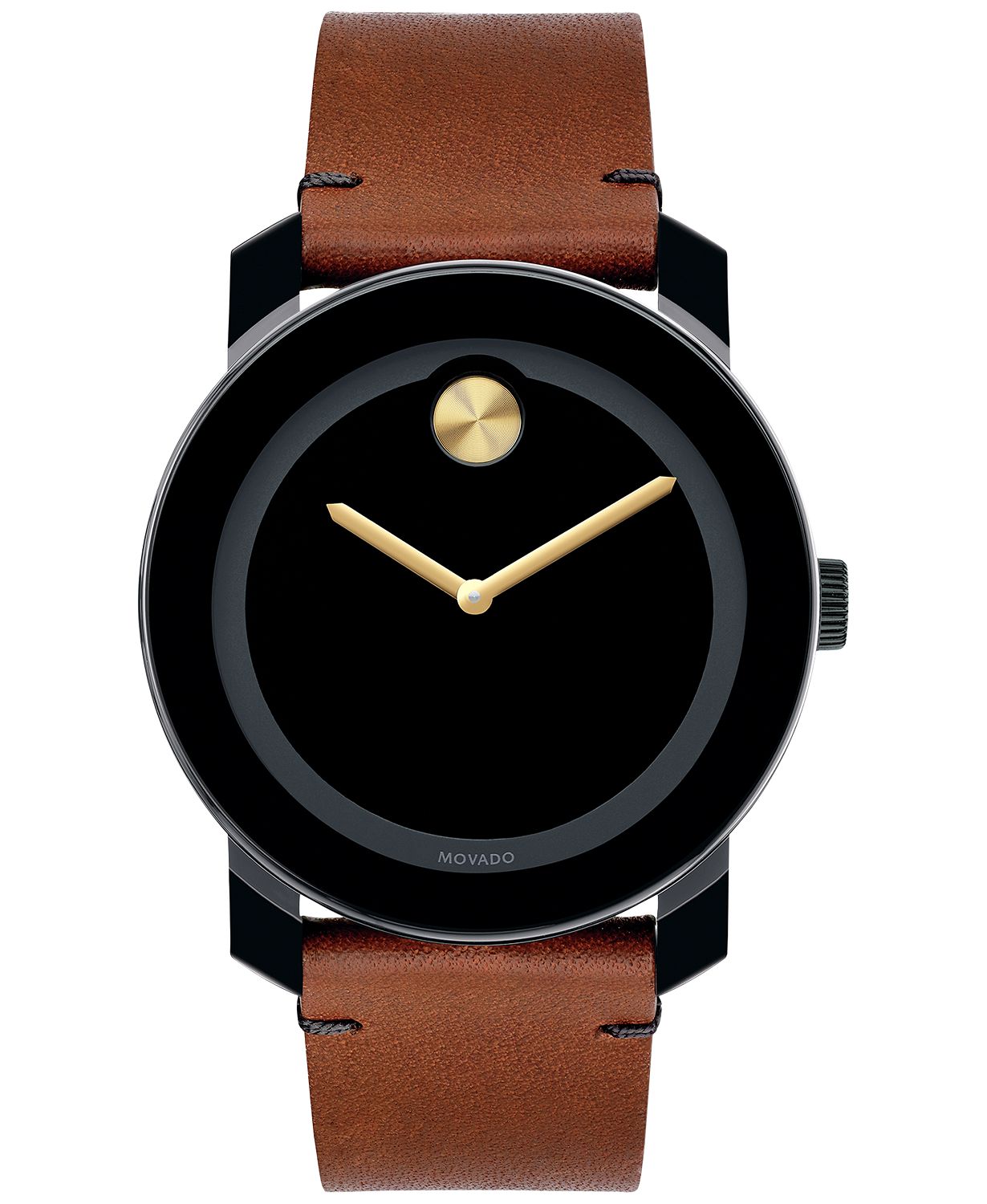 Unisex Swiss Bold Rustic Brown Leather Strap Watch 42mm
$395.00
My experience at Plymouth
My experience at Plymouth by no means may have been the best or worst that anyone can have if they were to visit but I was able to appreciate it at that time, in that moment, with my friend, as just another interesting part of Tobago that should not be forgotten or be considered less interesting than other places just because it may not be as popular or hyped by as many people.
I strongly believe that the most remarkable people find ways to create their own "hype" despite the environment or circumstances. Off the bat, I could picture some really creative minds thinking of making bets among their friends or loved ones as to who can decrypt the tombstone riddle first, who could stare at a Fort the longest without looking away or who could dive off a jetty (diver's discretion is advised!) for one million dollars.
New mysteries and excitement
At the end of the day, there's definitely much more to Plymouth that meets the eyes, far beyond my experiences. But new mysteries and excitement can only be uncovered when you take a risk and do something different enough to experience them. You have many afternoons; try using some of them to find more places to love.
August 2016 www.sweettntmagazine.com
You may also like:
Las Cuevas Beach for a cool dip
Maracas Beach for families, friends and vendors
Family trip to serene Tyrico Beach
Adventure at Buccoo Village and Pigeon Point
Rural vibe in Guaya, end point of Trinidad
Beautiful unspoilt Columbus Bay
Runaway to Salybia with family
A relaxing afternoon at Plymouth
Chacachacare – come to my island
Moruga a little village right off the shoreline
Bamboo cathedral in Chaguaramas
Road trip to the Toco Lighthouse
Caroni Swamp just a boat ride away
Serene Knolly's Tunnel in Tabaquite
Relaxing at Scarborough Botanical Gardens
A day at the Emperor Valley Zoo
The Oval memories of my first visit
Piparo a picturesque rural village
A view of Fort James in Tobago
Scenic Port of Spain on Lady Chancellor Hill
The look-out at Mount St Benedict
Journey to Biche to attend Stoveman's funeral