As anyone who runs an online business knows, customer experience is key to success. Not only is it critical to provide high-quality products or services, but you must also ensure that your website is easy to use and navigate. After all, customers will only stay on your site if they can quickly and easily find the information or products they need.
8 Tips to improve customer experience in your online business
1. Make sure your website is easy to navigate
One effective way to improve your online business customer experience is to focus on your website's layout and design. By ensuring that important elements like menus and search bars are visible and easy to use, you can help potential customers find what they need with minimal effort.
Additionally, adding helpful features like chatbots can enhance the overall customer experience by providing additional support and answers at a moment's notice. In the end, by focussing on improving your website's user-friendliness, you can create a positive experience for all of your customers and boost your bottom line in the process!
2. Respond to customer inquiries promptly
Another way to improve customer experience is by responding to customer inquiries promptly. Whether customers are reaching out via email, social media, or live chat, it's important to take the time to address their concerns promptly.
Additionally, be sure to thank customers for their feedback – even if it's negative – as this can show that you're truly invested in providing a positive experience for all.
3. Offer a variety of customer support options
In addition to responding quickly to customer inquiries, it's also important to offer various customer support options. This way, customers can choose the contact method they're most comfortable with and are more likely to get the help they need.
Some popular customer support options include phone support, live chat, and email support. You can improve customer satisfaction and boost your bottom line by offering multiple communication channels.
4. Personalise the customer experience
Personalising the customer experience can be done in various ways, such as using customer data to create targetted marketing campaigns or providing personalised recommendations on your website. You can also create a more unique and personal experience by offering custom products or services tailored to your customer's needs.
In the end, by personalising the customer experience, you can build strong relationships with your customers and increase loyalty to your brand.
5. Make sure your website is mobile-friendly
In today's world, ensuring that your website is mobile-friendly is more important than ever. With most internet users now accessing the web from their smartphones, ensuring that your site is optimised for small screens is essential.
Additionally, make sure to use large, easy-to-read fonts and buttons so that customers can easily navigate your website while on the go.
6. Use customer data to improve the experience
It is essential to use customer data. Businesses can gain valuable insights into customers' needs and wants by analysing trends and patterns in customer behaviour.
For example, an SEO agency in Scottsdale, AZ, might discover that many customers struggle to find specific products on their website due to poorly organised navigation.
Armed with this information, the agency could work towards improving navigation on their site, making it easier for customers to find what they are looking for. Additionally, customer data can help businesses target their marketing efforts better and respond more effectively to feedback.
7. Focus on the overall journey, not just the purchase
It's important to remember that the customer experience doesn't end when a purchase is made. Focussing on the overall journey is often more important than the individual transaction. You can increase customer satisfaction and loyalty by providing a seamless and positive experience from start to finish.
You can also use post-purchase follow-ups to ensure customers are happy with their purchase and offer additional support if needed.
8. Invest in customer service training
One of the best ways to improve customer experience is by investing in customer service training for your team. Teaching your employees how to handle customer inquiries and complaints properly ensures that each interaction is positive and productive.
Additionally, customer service training can help your team learn how to upsell and cross-sell products and services, which can boost your bottom line.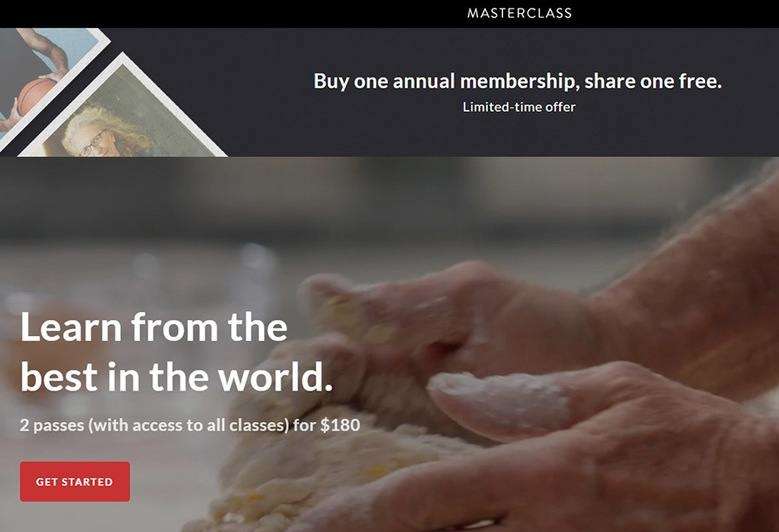 LEARN FROM THE WORLD'S BEST The greatest have something to teach us all—at any level. Watch world-class instructors share their stories, skills, …
Conclusion
Your business's online presence is crucial to success in the modern economy. By understanding how customers interact with your site and using that information to improve the overall experience, you can stay ahead of the competition and keep your customers coming back for more. Keep these tips in mind as you work to create a positive customer experience on your website, and you'll be well on your way to success.
________________________________
When you buy something through our retail links, we may earn commission and the retailer may receive certain auditable data for accounting purposes.
You may also like:
Samsung Galaxy S22 Ultra 5G – (Factory Unlocked) Buy Now
Samsung Galaxy S22+ 5G – (Factory Unlocked) Buy Now