By Joyanne James. As a small business owner, if it's one thing you know how to do well, is to do things yourself. You know your trade like the back of your hand and since it's your business, you know how to get things done your way. Unfortunately, accounting for small business owners is sometimes a big hurdle as it seems like a complicated speciality.
It's true that you may need a certified accountant to file your tax returns because it's the law in some countries, but do you really need one to give you financial advice? It's your business so you should be able to read and interpret your financial statements to allow you to make decisions. Here is a breakdown of accounting for small business owners to know.
Accounting for small business owners
ALICE accounts
Wrap up your entire business under five headings with the acronym ALICE. This means that you separate your business activities onto pages labelled Assets, Liabilities, Income, Capital and Expenses. If you haven't already done this, get out your pen and paper and start writing. You own Assets, owe Liabilities, earn Income, invest Capital and spend on Expenses.
Your assets are goodwill (reputation), land and building (unless you rent), equipment, machinery, tools, fixtures and fittings, motor vehicles, prepaid expenses, accounts receivable, debtors, bank and cash (click here for descriptions of these assets).
Your liabilities are bank loans, mortgages, hire purchases, prepaid revenue, accounts payable, creditors, bank overdraft and cash dividends (if you have to pay shareholders).
Your income is the money earned from cash sales, credit sales, revenue from sale of an asset, rental of space in your building to a tenant, discounts received, bad debts recovered, refund from returning goods to a supplier, commission received on sale of products that you sold on behalf of another company, and cash received from sponsors.
Your capital is the money out of your pocket that you have invested in your business. Make sure to deposit your investment into the business bank account before spending it. This is proper accounting for small business owners.
Your expenses are cash purchases, credit purchases, carriage inwards and carriage outwards (transport of goods for resale in and out of your business), discount allowed, goods returned to you by customers, rent paid, repairs to fixed assets, utilities, salaries and wages, insurance, advertising and marketing, and tax. Read this article for more information on ALICE.
Accounting Cycle
When doing accounting, small business owners should be aware of the steps to do it properly. It is best for all transactions to be separated into cash and credit as you begin since they are treated differently.
Source Documents
Source Documents is the first step. These are bills, receipts, invoices, bank statements, credit notes and emails that show evidence of receipts and payments.
In the cases where small business owners do not issue receipts to customers, they will rely on notes in a book that they make throughout the day. This means it is necessary for taxi drivers, hair dressers, barbers, vendors and handymen to write down activities.
Journals
Proper accounting for small business owners requires that you use seven journals to keep track of activities. However, many small business owners skip this step and use the General Journal to record all daily transactions.
In practice, the Cash Book is used to record cash transactions. Petty Cash Book is used to record small cash transactions so that they would not flood the cash book. General Journal is used to open accounts, record purchase and sale of fixed assets on credit, accruals, depreciation and any other transaction that is not related to goods for resale on credit. The books for that are Sales Journal, Purchases Journal, Returns Inwards Journal and Returns Outwards Journal.
Ledgers
The journal entries are then recorded into three Ledgers using the double entry system which involves debits and credits of accounts. These are Sales Ledger, Purchases Ledger and General Ledger. Read this article that clears up the meaning of increases and decreases of accounts in the double entry system. Again, many small business owners skip this step. But it is important to do your ledger entries for several reasons. It clearly shows details of everything you own, owe, earn, invest and spend.
Trial Balance
After balancing your ledger accounts, the Trial Balance will show the totals for all your accounts on one document. It also reveals errors that you have made when you were making your journal and ledger entries.
Errors that do not affect the Trial Balance
Errors that do not affect the Trial Balance are corrected in the General Journal and you can check your Ledger entries to see exactly where the error occurred. These are:
error of commission – correct amount, wrong account
error of omission – both entries are not recorded
error of principle – correct amount, wrong type of account
error of original entry – correct account, wrong amount
complete reversal of entries – correct account and amount, wrong sides of the account
compensating errors – two or more errors that are not related cancel out each other
Errors that affect the Trial Balance
Errors that affect the Trial Balance are corrected in several ways. These are:
Suspense Account helps you to locate mistakes made in the journals and ledgers.
Draft Net Profit helps you to adjust errors made when recording your income and expenses.
Debtors and Creditors Control accounts keep a summary of the totals of accounts that are related to debtors and creditors to ensure they are clear of errors.
Bank Reconciliation Statement matches the activities in the cash book with the bank statement keeping it free of mistakes.
Once your Trial Balance is good, it's time to start your financial statements.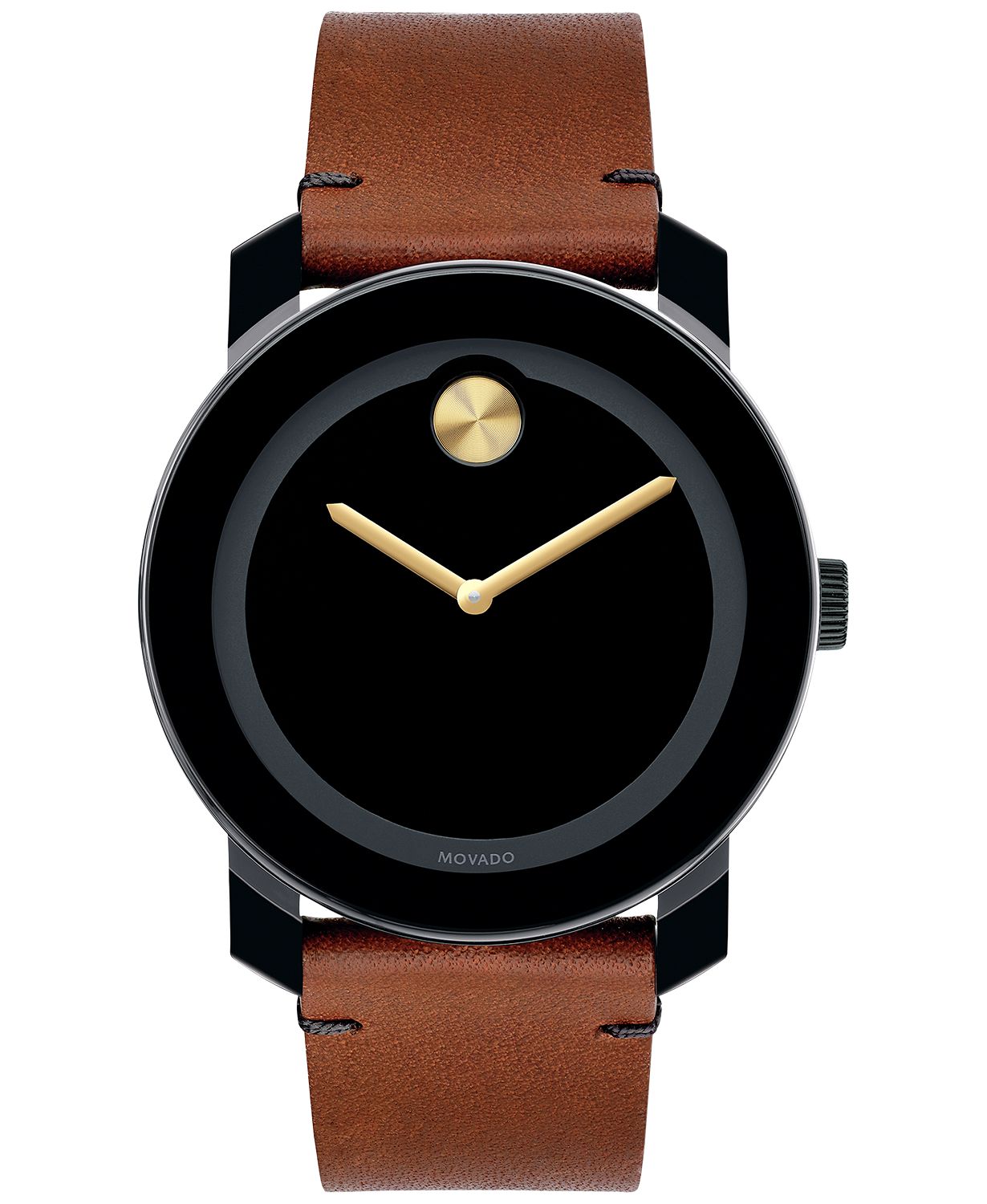 Unisex Swiss Bold Rustic Brown Leather Strap Watch 42mm
$395.00
Financial Statements
Income Statement
The Income Statement contains all the totals of your income and expenses. It is mandatory to submit this statement when filing for tax returns. It starts off with Sales/Revenue minus Sales returns to show your Net Sales. Then, you deduct your Cost of Sales to find your Gross Profit and then deduct your Expenses to find your Net Profit.
Learning accounting for small business owners can help you to read the figures in the Income Statement and interpret the profitability of your business. A high Sales figure is good, but a high Sales Returns figure is bad. A high Gross Profit can mean your Cost of Sales is low which is good, but a low Net Profit means your Expenses are too high which is bad. You can even spot exactly which expense is the culprit in the Income Statement and make decisions to suit.
Balance Sheet
The Balance Sheet consists of all your assets, liabilities and capital totals. The assets are listed in the order of non-current to current. This means from the items that are permanent to the ones that can be converted to cash easily.
The liabilities are listed from current to non-current. This means from the items that are short-term, or less than a year, to those that are long-term, or more than one year.
Capital is calculated as total assets minus total liabilities. If you withdraw money from the business for personal use, then you deduct Drawings from Capital in the Balance Sheet.
In accounting, small business owners can use the balance sheet to see the financial position of the business. A high Cash figure is good but a high Loan figure at the same time is bad. It means that while you have a lot of money, you are also in a lot of debt.
In another case, a business may seem to have a high assets total which is good but if the majority of the figure is Debtors then that's bad. It means that a lot of customers owe the business and there is no certainty that they would all pay their debt soon. You will be out of stock but no money to show for it.
In closing
Even if you hire an accountant or financial adviser to do your books for you, learning accounting for small business owners is very beneficial. You will be able to keep proper source documents and then record the cash and credit transactions in the Journals, Ledgers and Trial Balance. When checking for accuracy, you will be able to correct errors using the Journal, Suspense account, Draft Net Profit, Debtors and Creditors control accounts, and Bank Reconciliation Statement.
Then, you can use the totals in the corrected Trial Balance to write up your Financial Statements of Income Statement and Balance Sheet. You will learn about the profitability and financial position of your business. You can use this information to help you make proper decisions. Just remember, when doing accounting for yourself, leave it to a certified accountant to approve all documents to be submitted to the government.
______________________________________
You may also like:
Ideapad 300 Series laptops – lightweight and highly reliable for on-the-go productivity.
Traditional laptops for any use
Enhanced graphics, multiple screen sizes & speedy processing
Starting at: $332.99