Becoming a resume writer involves helping individuals craft compelling and effective resumes that showcase their skills and experiences. Here's a step-by-step guide to help you become a resume writer.
18 Steps to becoming a resume writer
Understand resume writing
Familiarise yourself with the purpose of a resume, the elements it should include, and the strategies to create resumes that stand out.
Assess your writing skills
Evaluate your writing abilities, grammar, and communication skills. Effective communication is crucial in creating impactful resumes.
Research resume writing trends
Stay updated on current resume writing trends, industry standards, and best practices.
Learn about different resume formats
Understand the various resume formats such as chronological, functional, and combination formats, and when to use each based on the individual's background.
Gain knowledge of different industries
Familiarise yourself with various industries and their specific resume requirements. Different sectors may prioritise different skills and experiences.
Develop interviewing skills
Practise effective interviewing techniques to gather relevant information from clients about their experiences, skills, and achievements.
Browse 228,245 REMOTE ENGLISH TUTOR jobs (US$16-US$55/hr) from companies with openings that are hiring now. Find job postings near you and 1-click apply!
Learn about Applicant Tracking Systems (ATS)
Understand how applicant tracking systems work and how to optimise resumes for ATS compatibility.
Create your own resume samples
Develop sample resumes showcasing different styles, formats, and industries to demonstrate your skills to potential clients.
Offer free or low-cost services initially
To build your portfolio and gain experience as a professional resume writer, offer your resume writing services to friends, family, or clients at a discounted rate or for free.
Build a professional online presence
Create a website or blog where you can showcase your resume writing services, share helpful tips, and demonstrate your expertise.
Set your pricing
Determine your pricing structure based on factors such as your experience, the complexity of the project, and the level of service you provide.
Create templates and tools
Develop templates, checklists, and guides that can streamline the resume writing process and improve your efficiency as a resume writer.
Market your services
Utilise social media, professional networking platforms, and online job boards to market your resume writing services.
Offer additional services
Consider offering related services like cover letter writing, LinkedIn profile optimisation, and interview coaching.
Provide exceptional customer service
As a professional resume writer, communicate promptly and professionally with clients, addressing their concerns and delivering high-quality results.
Continuously learn and improve
Stay informed about industry changes, new resume writing techniques, and emerging tools to enhance your skills.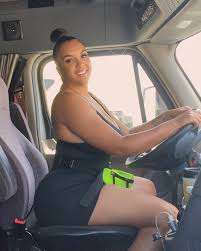 Browse 436,103 TRUCK DRIVER jobs (US$18-US$49/hr.) from companies with openings that are hiring now. Find job postings near you and 1-click apply!
Collect testimonials and feedback
Gather testimonials from satisfied clients to build credibility and showcase the positive impact of your services.
Network and collaborate
Connect with career coaches, HR professionals, and other industry experts to expand your network and potentially receive referrals as a professional resume writer.
Conclusion
As a resume writer, your goal is to help clients present their qualifications effectively, increase their chances of getting noticed by employers, and ultimately secure job interviews. By continuously refining your skills and offering personalised and professional services, you can build a successful career in resume writing.
________________________
When you buy something through our retail links, we may earn commission and the retailer may receive certain auditable data for accounting purposes.
You may also like:
Years available: 1968 – 2022
Access stocks, ETFs, and more. Oh, and no commission fees. That's right. Zero. Nada. Zilch. Your first stock is even on us.
*Conditions apply