Becoming a language tutor involves sharing your language skills and knowledge with others who want to learn or improve their language proficiency. Here's a step-by-step guide to help you become a successful language tutor.
18 Steps to becoming a successful language tutor
Choose your language(s)
Determine which language(s) you're proficient in and want to teach. This could be your native language or a language you've learned.
Assess your proficiency
Evaluate your fluency, grammar, vocabulary, and accent in the language you intend to teach. Ensure you have a strong command of the language.
Identify your target audience
Decide whether you want to teach beginners, intermediate learners, travellers, professionals, or students preparing for language exams.
Plan your curriculum
Create a structured curriculum that outlines the topics, lessons, and learning objectives for your language tutoring sessions.
Choose teaching materials
Gather or create teaching materials such as textbooks, online resources, worksheets, exercises, and multimedia content.
Browse 228,245 REMOTE ENGLISH TUTOR jobs (US$16-US$55/hr) from companies with openings that are hiring now. Find job postings near you and 1-click apply!
Set your rates
Determine your tutoring rates based on factors such as your experience, expertise, location, and the level of your students.
Decide on teaching format
Choose whether you want to offer in-person lessons, online lessons through video conferencing, or a combination of both.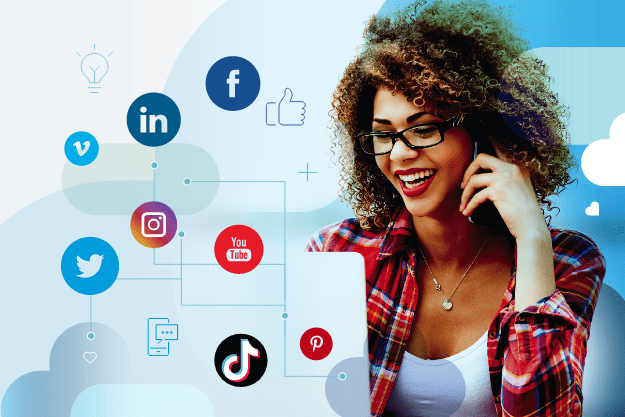 US$47k-US$95k Remote Social Media Marketing Manager Jobs
Browse 227,331 REMOTE SOCIAL MEDIA MARKETING MANAGER jobs (US$47k-US$95k per year) from companies near you with job openings that are hiring now and 1-click apply!
Create a schedule
Set your availability for tutoring sessions. Consider time zones if you're offering online lessons to students from different regions.
Build a professional profile
Create a professional profile as a language tutor that highlights your language skills, teaching experience, and approach. Include your education, certifications, and any relevant achievements.
Market your services
Create a website, social media profiles, or online teaching platforms to showcase your services as a professional language tutor and attract potential students.
Networking and referrals
Network within language learning communities, educational institutions, and online forums to connect with potential students.
Build rewarding relationships in the world's Work Marketplace. Your home for the work you want.
Offer free introductory sessions
Provide free or discounted introductory sessions to give potential students a glimpse of your teaching style and approach.
Personalise your approach
Tailor your lessons to the individual needs and goals of your students. Adjust your teaching methods based on their learning styles.
Provide constructive feedback
Offer feedback on your students' progress, strengths, and areas for improvement after each lesson.
Cultural insights
Share cultural insights and context about the language you're teaching, which can enhance the learning experience.
Encourage practise
Encourage your students to practise regularly through speaking, listening, reading, and writing exercises.
Continuously educate yourself
Stay updated on language learning methodologies, teaching techniques, and resources to enhance your tutoring skills.
ZipRecruiter is a leading online employment marketplace, actively connecting people to their next great opportunity.
Seek feedback and adapt
Continuously seek feedback from your students to improve your teaching methods and ensure their satisfaction.
Conclusion
Becoming a language tutor requires a strong grasp of the language, effective teaching techniques, and the ability to connect with and inspire your students. By offering valuable lessons and personalised guidance, you can help your students achieve their language learning goals.
_______________________
When you buy something through our retail links, we may earn commission and the retailer may receive certain auditable data for accounting purposes.
You may also like:
Years available: 1968 – 2022