Finding jobs online may be easier said than done. Either it turns out to be a scheme designed to fleece you out of your hard earned money, or you do not possess the required skill set. Well, Remotasks has the solution. They will train you on specific tasks, and you can start by earning upwards of US$250 per month. Enrollment in one of their boot camps will not only make you more proficient, but will give you new skills that could increase your earnings. Your tasks are evaluated by efficiency and accuracy, the faster and more accurately you complete your tasks the more money you can earn.
Remotasks is a platform that builds real artificial intelligence with the help of real people. Should you decide to sign on, you would be part of the movement that paves the way for future technology like self-driving cars, drones, and smarter gadgets. Part of your job is to basically translate the real world so that it can be interpreted by Artificial Intelligence (AI).
You will be helping AI learn what objects in their environment are and how they all interact. This is done by marking and selecting objects, accurately tracking things on the screen, and identifying elements in the environment. Other people do the coding; Remotasks do the fine-tuning.
This is why accuracy is so important when completing tasks. AI projects best learn when they encounter millions of real scenarios. This makes sure drones get to deliver pizza to your game night without crashing, and this ensures self-driving cars don't run into lamp posts while driving.
No coding required
As mentioned above no coding is required and all you will need to start is the right attitude and a computer or smartphone. There is the option to brush up on forgotten skills while tasking and there is an entire community ready to lend support to newcomers. Remotasks has numerous articles, a forum and even a dedicated Discord server where one can find answers to any and all questions. If all else fails, there is a support team ready and willing to address your concerns.
How to sign up for Remotasks?
Signing up is easy and you can start by clicking here. If you are currently furloughed, unemployed or underemployed due to COVID-19, you are in search of a way to earn extra money in your spare time, or you are looking for a job that allows you to social distance, then Remotasks is a good place to start. There is the added advantage of earning more money as you get better at it.
_______________________________________________
You may also like: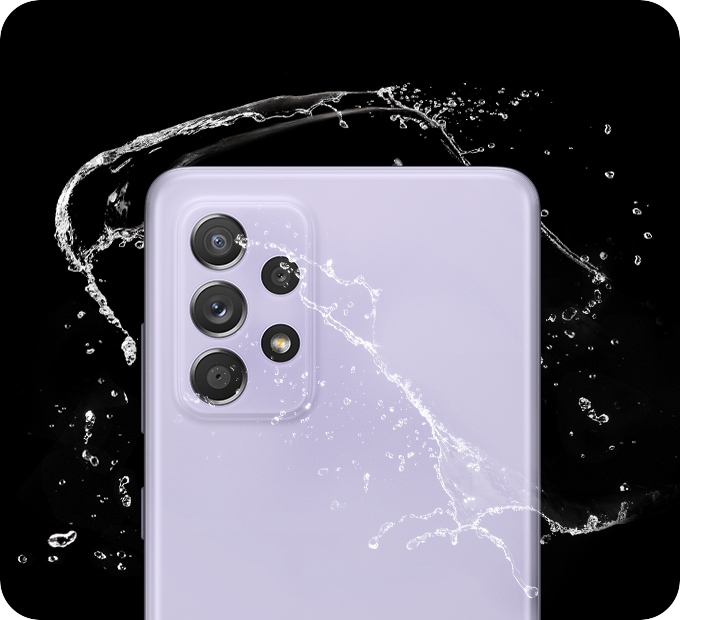 Now spill, splash and splatter resistant
Rated IP67 for water and dust resistance, this phone stands up to 1.0 meters of water for up to 30 minutes.¹ So it's fine to keep on playing and capturing if your phone gets a little wet.
GALAXY S21 5G VS GALAXY S21+ 5G VS GALAXY S21 ULTRA 5G SPECS
| | | | |
| --- | --- | --- | --- |
| | Galaxy S21 | Galaxy S21 Plus | Galaxy S21 Ultra |
| Display size, resolution | 6.2-inch Flat FHD+ Dynamic AMOLED 2X Infinity-O Display (2,400×1,080 pixels), | 6.7-inch Flat FHD+ Dynamic AMOLED 2X (2,400×1,080 pixels) | 6.8-inch Edge WQHD+ Dynamic AMOLED 2X (3,200×1,440 pixels), |
| Pixel density | 421 ppi | 394 ppi | 515 ppi |
| Dimensions (Inches) | 2.80×5.97×0.31 in | 2.97×6.35×0.30 in | 2.97×6.50×0.35 in |
| Dimensions (Millimeters) | 71.2×151.7×7.9 mm | 75.6×161.5×7.8 mm | 75.6×165.1×8.9 mm |
| Weight (Ounces, Grams) | 6.03 oz; 171g | 7.12 oz; 202g | 8.07 oz; 229 g |
| Mobile software | Android 11 | Android 11 | Android 11 |
| Camera | 64-megapixel (telephoto), 12-megapixel (wide-angle), 12-megapixel (ultra-wide) | 64-megapixel (telephoto), 12-megapixel (wide-angle), 12-megapixel (ultra-wide) | 108-megapixel (wide-angle), 12-megapixel (ultra-wide), 10-megapixel (telephoto), 10-megapixel (telephoto) |
| Front-facing camera | 10-megapixel | 10-megapixel | 40-megapixel |
| Video capture | 8K | 8K | 8K |
| Processor | Snapdragon 888 or 64-bit Octa-Core Processor 2.8GHz (Max 2.4GHz +1.8GHz) | Snapdragon 888 or 64-bit Octa-Core Processor 2.8GHz (Max 2.4GHz +1.8GHz) | Snapdragon 888 or 64-bit Octa-Core Processor 2.8GHz (Max 2.4GHz +1.8GHz) |
| Storage | 128GB/256GB | 128GB/256GB | 128GB/256GB, 512GB |
| RAM | 8GB | 8GB | 12GB, 16GB |
| Expandable storage | No | No | No |
| Battery | 4,000 mAh | 4,800 mAh | 5,000 mAh |
| Fingerprint sensor | In-screen | In-screen | In-screen |
| Headphone jack | No | No | No |
| Special features | IP68 rating, 5G-enabled, 30X Space Zoom, 10W wireless charging, | IP68 rating, 5G-enabled, 30X Space Zoom, 10W wireless charging, | IP68 rating, 5G-enabled, 100X Space Zoom, 10W wireless charging, 10x optical zoom; S Pen support |