Finding out whether your personal information is on the dark web can be a challenging task since accessing the dark web itself requires specific tools like Tor and knowledge of how to navigate it. Also, once you enter, you are increasing your risk exponentially.
However, several tools and methods might help in this regard, while you keep a safe distance from the dark web itself.
Tools and methods to help keep you safe from the dark web
Data breach websites
Visit reputable websites that specialise in tracking data breaches. Websites like Have I Been Pwned, CyberNews, or BreachAlarm allow you to enter your email address to check if it has been compromised in any known data breaches.
Dark web monitoring services
Some companies offer services to monitor the dark web for your personal information. They continuously scan it and alert you if they find your data being sold or shared. Services like Experian or LifeLock provide such monitoring.
Professional help
Consider consulting with cybersecurity professionals or firms that specialise in dark web monitoring. They have advanced tools and resources to scan for your information.
Change passwords and use 2FA
Even if you don't find your information out there, it's always a good practice to change passwords regularly and enable two-factor authentication on your online accounts for added security.
Monitor financial statements
Regularly monitor your bank statements, credit reports, and any financial accounts for any unauthorised or suspicious activity.
Remember, it's important to be cautious and vigilant about your personal information. If you discover your information is out there or suspect potential compromise, take immediate steps to secure your accounts and consider contacting the appropriate authorities and professionals for further guidance.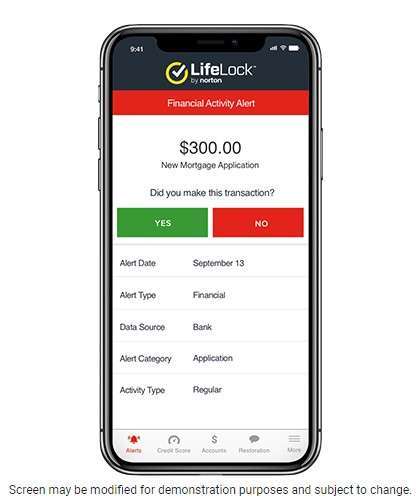 Sign Up
It only takes a few minutes to enroll.
We Scan
We look for threats to your identity.
We Alert†
We alert you of potential threats by text, email, phone or mobile app.
We Resolve
If you become a victim of identity theft, a U.S.-based Identity Restoration Specialist will work to fix it.
We Reimburse
We'll reimburse funds stolen due to identity theft up to the limit of your plan.†††
____________________________
When you buy something through our retail links, we may earn commission and the retailer may receive certain auditable data for accounting purposes.
You may also like: