A person's most valuable and often utilised asset is their identity. As most traditional banking procedures are now done online, your identification is becoming more and more important.
Your digital identity is used in various procedures, including transactions, registrations, and applications, emphasising the importance of identity verification to confirm that people are who they say they are. It's interesting to note that several identity verification techniques and systems are employed nowadays to accomplish this.
The Know Your Customer (KYC) and Anti Money Laundering (AML) rules depend heavily on identity verification, and the details of these laws vary depending on the nation and jurisdiction. Additionally, regulatory organisations that create and oversee international AML regulations include the Financial Action Task Force (FATF).
Although there are several identity verification techniques available, the below ones are the most crucial.
5 Best identity verification techniques
1. Two-factor and Smart 2FA authentication
Two-factor authentication, or 2FA, calls for users to present two distinct pieces of identification as proof that the person's identity is real as they claim to be. This solution is popular as 2FA when it utilises both your device and login and password to verify identity.
The authentication service notifies the user's device of a message, frequently through SMS, once the user inputs their secret password while logging in. Then, users unlock access by using the device like a soft token.
Accounts, IT infrastructure, and systems are safer from fraudulent actors and account takeovers, thanks to the second layer of verification that 2FA adds to login. Multi-factor authentication (MFA), which refers to any method that requires over one element to authenticate the user, is related to two-factor authentication.
There are several MFA and 2FA options available. However, one drawback applies to these solutions: You can't onboard consumers using them.
The Smart 2FA integrates two-factor authentication with identity verification to bring 2FA to the client onboarding process. With a fantastic balance of certainty and friction, this gives assurance that the person is genuine as they claim.
The ability to spoof phone records and identity is quite challenging. Thanks to the combination of these criteria, you can authenticate and verify a user with the highest confidence levels.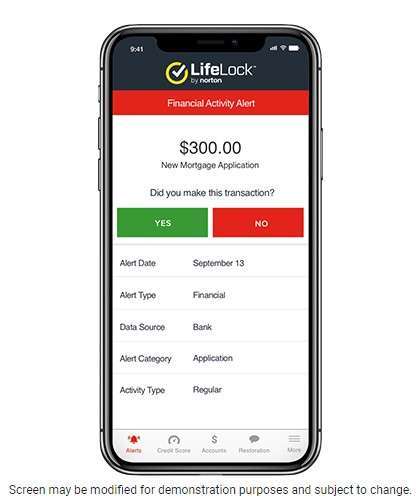 Sign Up
It only takes a few minutes to enroll.
We Scan
We look for threats to your identity.
We Alert†
We alert you of potential threats by text, email, phone or mobile app.
We Resolve
If you become a victim of identity theft, a U.S.-based Identity Restoration Specialist will work to fix it.
We Reimburse
We'll reimburse funds stolen due to identity theft up to the limit of your plan.†††
2. Biometric verification
Based on bodily traits, biometrics may identify and authenticate persons. Voice recognition, facial recognition, retina and iris scanning, and fingerprinting are all examples of biometric technology.
Customers who use these techniques (after the first setup) will find them quite convenient because there are no passwords to remember or questions to respond to.
The system makes a face comparison when a consumer uploads their photo ID. The gathered ID photo is a credible source for comparison after confirming the ID document as genuine. Next, the user should upload a selfie so that the system may compare the biometrics of the selfie face to the uploaded image, which are identical thanks to this technique.
Using biometrics in conjunction with your document verification procedure increases your degree of trust that your clients are who they claim to be.
3. Knowledge-based authentication
The identity data technique includes knowledge-based authentication (KBA) for onboarding new clients. Despite the frequent data breaches that have made this approach challenging, it is nevertheless utilised as an extra layer to the other ways.
KBA's earliest iteration depends on "hidden questions". However, when companies use this approach for onboarding, the procedure is based on private identification information discovered in reliable and trustworthy data sources to produce "out-of-wallet" challenge questions that the consumer should only be able to answer.
Most KBA providers can present up to eight multiple-choice challenge questions in a single session. The most successful KBAs use randomly generated questions and contain fake questions to deceive fraudsters.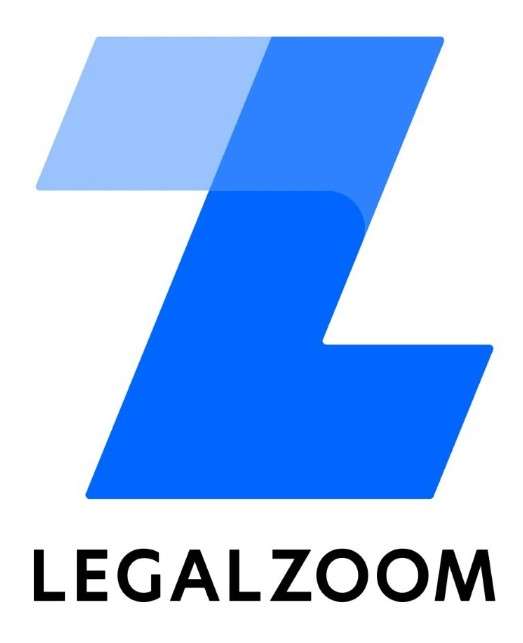 Get the legal help you need, with our DIY services or attorney advice. Either way, we've got your back.
4. Database methods and online verification
Database ID techniques leverage information from several sources to confirm a person's identification. These sources include traditional and internet databases gleaned through social media.
Since they considerably minimise the requirement for human evaluations, database approaches are frequently used to evaluate the amount of risk that a user poses. Due to the prevalence of fictitious online identities, these approaches' major drawback is that they don't guarantee that the person supplying the information is the same person doing the transaction.
Online verification employs methods including biometrics, artificial intelligence, computer vision, and human assessment to ascertain whether a government-issued ID belongs to the users. This verification technique often asks users to provide a photo of themselves carrying an ID to confirm that the person on the ID is the same person holding the ID. Online verification is quite safe; however, some users find it bothersome or intrusive to upload a photo of their face and ID.
5. Zero-knowledge proof
The most cutting-edge technique of identification verification is this one. It uses cryptographic techniques to demonstrate the integrity of a claim without giving the verifier access to the relevant data.
For instance, a bartender must know you are over 21 to offer you wine. Presenting a driver's license, which contains much personal information, including your full name, date of birth, address, and photo, allows individuals to verify that information.
A bartender can only verify your age using a Zero Knowledge Proof, keeping your information secret. The most privacy-preserving authentication approach is the Zero Knowledge Proof, but because it is so cutting edge, only some businesses are using it.
Wrapping up
It's crucial for organisations wishing to confirm their clients' identities to consider all the identity verification options and their potential applications. You may implement an identity verification solution suitable for your company by being aware of the alternatives available to you and the methods used.
____________________________
When you buy something through our retail links, we may earn commission and the retailer may receive certain auditable data for accounting purposes.
You may also like:
| | |
| --- | --- |
| Product Dimensions | 163 x 76 x 9 inches |
| Item Weight | 6.9 ounces |
| ASIN | B09TG89P52 |
| Item model number | PAT60001US |
| OS | Android 12 |
| RAM | 8 GB |
| ROM | 512 GB |
| Wireless communication technologies | Cellular, Wi-Fi |
| Connectivity technologies | Bluetooth, Wi-Fi, NFC |
| GPS | True |
| Special Features | Touchscreen, Bluetooth Enabled, Fast Charging Support, 8 GB RAM, IP52, Glonass, Dual Camera, LTEPP, Wireless Charging, Water Resistant, Video Calling, 4K Video Recording, Text/Messaging, AGPS, 512GB Internal Storage, Android 12, Camera, Galileo, Smartphone, Built-In GPS, Mobile Hotspot Capability |
| Display technology | OLED |
| Other display features | Wireless |
| Device interface – primary | Touchscreen |
| Other camera features | Rear, Front |
| Form Factor | Smartphone |
| Colour | Cosmos Blue |
| Battery Power Rating | 4800 |
| Included Components | SIM Tray Ejector, Adapter, USB Cable |
| Manufacturer | Motorola |

Was US$999.99 Now US$499.99