It is no secret that PKI is now an essential security infrastructure in modern enterprises. This is so because there are many benefits, but it is also important to look at the PKI pitfalls.
Financial organisations must protect their digital assets against unauthorised access while maintaining full control over them. But with the growing complexity of systems, this is becoming increasingly difficult.
PKI offers a secure framework system for the authentication and authorisation of users, devices, applications, and transactions. The use of PKI solutions is rapidly increasing in the finance sector, mainly due to its increased security features compared to traditional technologies.
Although PKI can provide a high level of security, finance organisations should be aware of potential PKI pitfalls associated with its use. This article will analyse five common PKI pitfalls. By identifying which errors can turn PKI solutions into a nightmare, you'll better understand how they'll likely affect your organisation. They will also guide you on what to consider when evaluating your existing or future PKI setup.
What is PKI in finance?
PKI is the acronym for Public Key Infrastructure. It is an essential component of modern internet security. This system uses public and private cryptographic keys to secure data transmission. Also, it authenticates the identity of the communicating parties or devices.
You'll find PKI solutions in every web browser today to secure public internet traffic. But organisations can also deploy it to secure their internal communications.
At the heart of PKI lies the critical concept of public cryptographic keys. These keys are essential for the encryption process and verification of the identity of all involved parties or devices. Thanks to encryption and authentication, reliable online communication is made possible, which is why PKI is necessary for ensuring secure data transmission over networks.
With PKI, organisations can be sure that their data will remain safe from malicious actors while allowing for easy access by authorised users.
Now let's discuss five common financial PKI pitfalls to avoid for better security.
5 PKI pitfalls to avoid for better security
1. Poor key management
Poor key management is one of the most common PKI pitfalls. Organisations can easily lose control over their digital assets without proper key management. So, it's essential to have a secure system for managing and storing cryptographic keys.
Here are a few issues related to poor key management in PKI:
1. Unsecured key storage: If the private keys are not stored securely, they can be easily compromised, leading to security breaches.
2. Lack of key backup: If a private key is lost or damaged, it can be difficult or impossible to recover the encrypted data.
3. Key management complexity: Managing private keys can be complex and time-consuming, leading to errors and security vulnerabilities.
4. Insufficient access control: If private keys are not properly controlled, unauthorised parties may gain access to sensitive information.
It is essential to have a secure key management system that allows for the secure storage, rotation, and revocation of keys. This will ensure that only authorised users can access the data and that the data remains secure.
Share the epic with our fastest mobile processor ever and enhanced low-light selfies.
Pre-order to get a storage upgrade and more offers.
2. Weak encryption
Another common risk is using weak encryption algorithms. Weak encryption algorithms can occur when outdated encryption algorithms are used. In this case, they're no longer secure, making it easy for modern computers to track them.
Using short key lengths can reduce your encryption's complexity. Also, attackers can easily bypass or exploit encryption if encryption is not implemented correctly.
Organisations should use strong encryption algorithms to avoid these issues. Additionally, they should regularly assess their encryption methods and update them as needed to ensure their security remains up-to-date.
3. Lack of visibility
Lack of visibility is another one of the common PKI pitfalls in finance. Organisations may not have a clear view of their cryptographic keys, which can lead to security vulnerabilities. Without visibility into the keys, organisations can't manage or detect any unauthorised access.
Thus, organisations should invest in tools that provide visibility into their cryptographic keys and allow easy management. This will ensure that only authorised users have access to the keys and that any unauthorised access is detected quickly.
Also, more reporting is needed to maintain visibility into the system. With proper reporting, you will understand the status of the PKI system, track usage patterns, and identify potential security issues.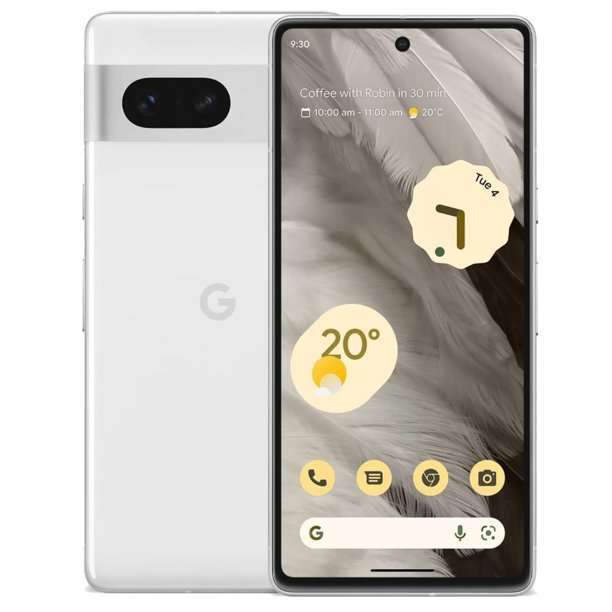 128 GB Smartphone, 6.3″ OLED Full HD Plus 1080 x 2400, Octa-core (Cortex X1Dual-core (2 Core) 2.85 GHz + Cortex A78 Dual-core (2 Core) 2.35 GHz + Cortex A55 Quad-core (4 Core) 1.80 GHz), 8 GB RAM, Android 13, 5G, Snow
4. Lack of good governance
Governance problems can be a significant issue in organisations. With consistent rules and guidance, teams can quickly become more organised and efficient. This lack of consistency in PKI implementation can lead to greater security threats for the business. Organisations must create rules and orders consistently across all departments to prevent catastrophe.
Another area for improvement in governance is the dilemma of choosing between public and private sources. Organisations must carefully weigh their options when deciding which type of root to use to ensure maximum security without sacrificing compatibility.
5. Lack of authentication
PKI solutions require the authentication of all parties involved in the communication. With proper authentication, it is possible to verify the identity of the communicating parties and ensure that only authorised users can access the data.
Organisations should ensure that their PKI solutions include robust authentication protocols such as two-factor or biometric authentication.
Conclusion
PKI is an essential security measure for any organisation in the finance industry. However, knowing the potential PKI pitfalls when implementing a PKI system is essential. What are your thoughts? Let us know in the comments section!
__________________________
When you buy something through our retail links, we may earn commission and the retailer may receive certain auditable data for accounting purposes.
You may also like:
Steps to doing cloud migration with your applications
How to keep your business practices up to date and evolving
Gamers own real world real estate assets as NFTs with PlayEstates
Microchip builds inductive position sensors for EV motor control applications
5 Things you need to know before automating eCommerce
| | |
| --- | --- |
| Product Dimensions | 163 x 76 x 9 inches |
| Item Weight | 6.9 ounces |
| ASIN | B09TG89P52 |
| Item model number | PAT60001US |
| OS | Android 12 |
| RAM | 8 GB |
| ROM | 512 GB |
| Wireless communication technologies | Cellular, Wi-Fi |
| Connectivity technologies | Bluetooth, Wi-Fi, NFC |
| GPS | True |
| Special Features | Touchscreen, Bluetooth Enabled, Fast Charging Support, 8 GB RAM, IP52, Glonass, Dual Camera, LTEPP, Wireless Charging, Water Resistant, Video Calling, 4K Video Recording, Text/Messaging, AGPS, 512GB Internal Storage, Android 12, Camera, Galileo, Smartphone, Built-In GPS, Mobile Hotspot Capability |
| Display technology | OLED |
| Other display features | Wireless |
| Device interface – primary | Touchscreen |
| Other camera features | Rear, Front |
| Form Factor | Smartphone |
| Colour | Cosmos Blue |
| Battery Power Rating | 4800 |
| Included Components | SIM Tray Ejector, Adapter, USB Cable |
| Manufacturer | Motorola |

Was US$999.99 Now US$499.99