Not too long ago, the Metaverse was the subject of ridicule, with cartoonish avatars and graphics from 10 to 15 years ago. Critics labelled it a joke, a catastrophic mistake, and a waste of billions by Mark Zuckerberg.
After all, he changed the company's name from Facebook to Meta, on the hope that he would corner the market on this burgeoning technology.
People doubted its success, but recent developments are changing that perception. In a recent podcast with Lex Fridman, Mark Zuckerberg unveiled a mind-blowing leap in Metaverse technology, making it impossible to ignore.
This article delves into the transformative power of AI, the Metaverse, and the potential consequences for humanity.
See the full podcast here: https://www.youtube.com/watch?v=MVYrJJNdrEg
The Metaverse gets real
The Metaverse took a giant leap towards reality during a recent podcast. The conversation was conducted in a virtual environment where Mark and Lex appeared as photorealistic avatars in 3D, complete with spatial audio.
The technology showcased was truly incredible, marking a significant step in human connectivity through the internet.
The power of realistic VR
One of the highlights of the podcast was the detailed facial expressions captured in real-time, overlaid onto 3D avatars, making the once-cartoonish Metaverse seem like something rendered in Unreal Engine 5, so photo-realistic.
The technology demonstrated the astonishing progress made in the world of VR, taking it from novelty to a platform that could revolutionise how we connect with others.
The Metaverse's Pandora's boxes
The Metaverse is just one example of the tech industry's rapid advancements. From AI integration with smartphones to smart glasses and headsets, we're on the brink of a holographic future. The recent developments revealed the potential of this technology, but it also raised ethical and philosophical questions.
Digital avatars of the deceased
One unsettling prospect is the idea of bringing back the dead as digital avatars using AI models of their personalities combined with advanced facial scanning technology.
While this may offer some comfort, it could also prolong the grieving process or even stop it altogether, trapping people in a state of emotional limbo.
The dangers of a fully immersive Metaverse
As VR becomes more realistic, it has the potential to draw people further away from reality. People are already glued to their screens, and the Metaverse aims to blur the lines between the digital and physical worlds.
Zuckerberg's vision involves merging the two realms, making reality nearly indistinguishable from the digital world.
The ultimate intoxicant: The experience machine
The Metaverse could become the ultimate intoxicant, offering users the illusion of meaning and an escape from loneliness by connecting people globally.
It could provide purpose, pleasure, and experiences, but it's a mirage designed to lure people into a web of control.
Precise video control for the dedicated video professional
Supports 8K/60P Internal RAW Recording
Up to 4K 120P slow and fast Motion Recording Mode in 4:2:2 10-bit
Canon Log 3 expands expressive possibilities
Digital interchangeable lens capable of enabling stereoscopic 3D 180° VR shooting to a single image sensor
Streamlined VR Workflow
Stereoscopic 3D with an interpupillary distance of 60mm for natural parallax, with 190° field of view
Includes free software voucher* for EOS VR Utility Software or EOS VR Plug-in for Adobe Premiere Pro Software**
Was US$5,799.00 Now US$5,299.00
The role of big tech and AI
Big tech companies like Meta, Microsoft, and Apple are racing to dominate the AI and Metaverse landscape.
Open AI's collaboration with Microsoft and the potential for an "iPhone of artificial intelligence" raise concerns about the future of human individuality and freedom.
24.2 Megapixel full-frame CMOS image sensor
Dual Pixel CMOS AF II
Uncropped 4K movie at up to 60 fps that is oversampled from 6K
Max movie record time of 2 hours
In-camera compositing
2.36 million dots OLED EVF
3.0" 1.62 million dots vari-angle LCD touchscreen
UVC/UAC compatibility for webcam and streaming
Compact and lightweight unidirectional stereo (120°) microphone
Tripod grip with bundled wireless remote control
 Was US$1,899.99 Now US$1,699.99
AI's potential to overpower humanity
As AI technology accelerates, the possibility of AI surpassing human intelligence and evolving uncontrollably becomes more real.
If AI outpaces our comprehension, instilling ethics and control in such entities will become a formidable challenge.
24.2 Megapixel CMOS (APS-C) sensor
4K uncropped movie at up to 30 fps oversampled from 6K
Dual Pixel CMOS AF II
Movie for Close-up Demo Mode
12 fps Electronic First Curtain and 15 fps Electronic Shutter Continuous shooting
Advanced A+ Assist with expanded array of auto-compatible scenes
Longer than 30min video recording
UVC/UAC compatibility for webcam and streaming
Compact and lightweight unidirectional stereo (120°) microphone
Tripod grip with bundled wireless remote control
US$999.99 US$849.99
The uncertain future
The future of technology is poised to be controlled by a small set of powerful companies that seek to infiltrate people's lives, extracting time, attention, and money. AI and VR will only make them more efficient at achieving this, potentially threatening individual freedoms.
Conclusion
The Metaverse is no longer a laughing matter. With the rapid development of AI and virtual reality, we are on the cusp of a transformative era that could change how we connect and interact with the digital world.
While the possibilities are exciting, the potential consequences for individual freedoms and privacy are equally alarming. It's essential to remain vigilant and consider the ethical and philosophical implications of this technological revolution.
_____________________________
When you buy something through our retail links, we may earn commission and the retailer may receive certain auditable data for accounting purposes.
You may also like: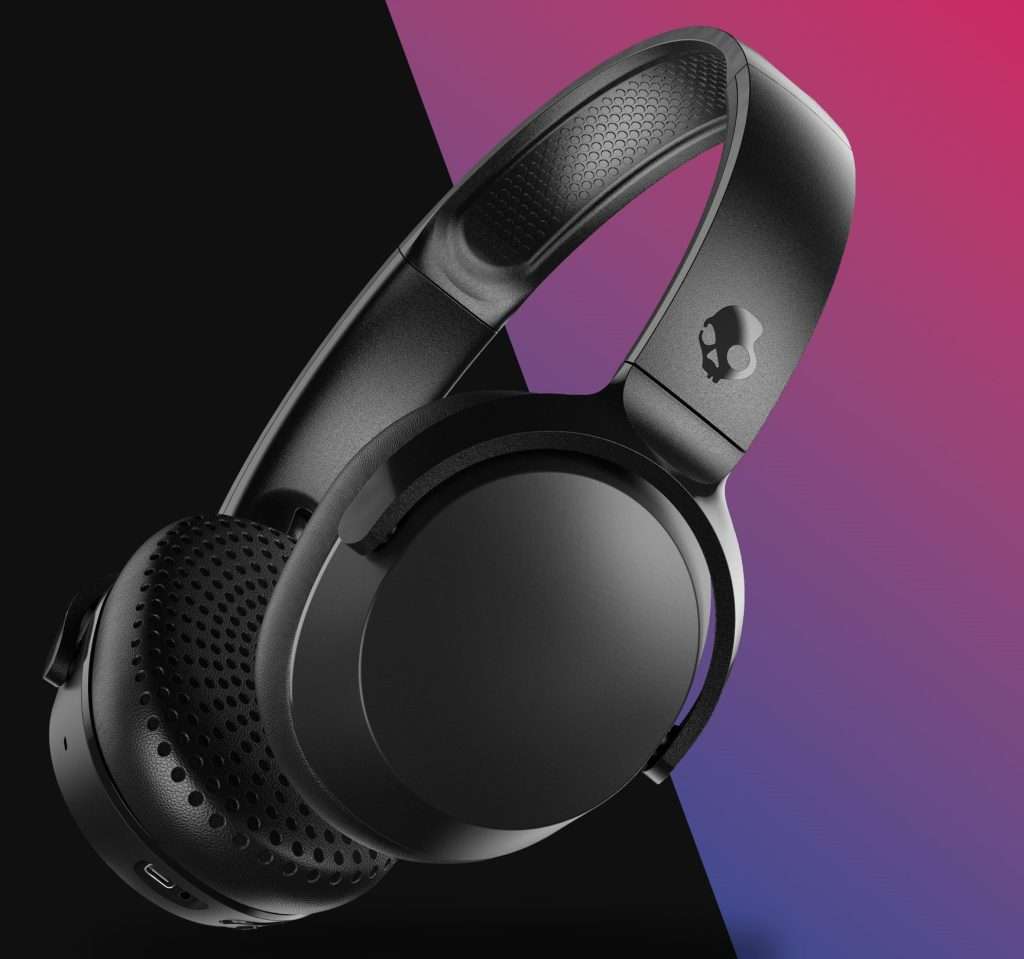 Riff Wireless 2 lets you tweak your listening experience through the Skullcandy App. Reduce audio / video delay with low-latency Gaming Mode and optimize your music, movies and podcasts with preset and custom EQ modes.
US$49.99