You may think that cybersecurity is limited to IT industries. In reality, this is crucial for all businesses, especially in today's era of technology and the internet. It is twice as important for banks and other financial institutions because they have experienced a cyberattack in one way or another. In fact, Boston Consulting Group mentioned that financial firms are 300 times more likely to experience cyber attacks than other institutions.
Strict no-logs policy
All apps are open source and audited
High-speed servers (up to 10 Gbps)
Based in Switzerland
30-day money-back guarantee
Banks have now offered different online and mobile banking services to keep up with their customers' changing needs and provide convenience since almost everything is done online. However, with this innovation comes a new threat not just for the business but for the customers too. Gone are the days of masked robbers breaking into a bank. Today, the most prominent security challenge of banks is in the form of online threats.
What is cybersecurity?
Cybersecurity is the application of technologies and practices designed to protect systems, networks, programmes, devices, and data from damages, attacks, and unauthorised access.
Common bank application cyber attacks
Here are some of the threats and hacker attacks that mobile banking applications are exposed to:
Phishing- This is a popular method of data scamming wherein hackers send text messages to their victims with fake links. For example, the text message says that the victim needs to install an update by clicking the link provided. The link contains a virus that can eavesdrop on you and can obtain your various information.
False QR codes- these fake QR codes can contain dangerous links which can make your mobile application vulnerable to hacking.
Emails with data extortion- hackers pretend to be bank employees and send malicious emails asking for sensitive information. This technique is a fraud attempt because banks will never ask you to send sensitive data via text or email.
Exploiting software vulnerabilities- hackers may take advantage of the bank's software vulnerabilities. As the end-user, you may protect yourself by regularly updating your mobile banking application.
Below are the importance of a reliable cybersecurity strategy and why banks and financial institutions must invest in this.
30 days of FREE* comprehensive antivirus, device security and online privacy with Norton Secure VPN.
Join today. Cancel anytime.
*Terms Apply
It safeguards digitisation
People are mostly doing cashless transactions nowadays. Using mobile banking applications makes transactions more accessible without going to an ATM or over-the-counter. Mobile banking is also used rampantly for transferring money, online shopping, ordering food, and even paying your taxi and transportation. Since digitisation is the way to go, banks surely need to strengthen their cybersecurity to avoid hackers accessing their systems and stealing customer data.
It safeguards the bank's reputation
Any incident which shows a bank's weak cybersecurity can cause significant damages to the organisation's reputation. Data breaches are a critical problem for banks because they can lose public trust and customer security. Cybersecurity in mobile banking ensures that customers' sensitive data is secured, which, if exposed, is susceptible to many problems like fraud, and can be avoided by instituting proper Privileged Access Management protocols.
It prevents loss of customers' money and your time
When a bank faces a data breach, it may cause financial losses to its customers. Losing hard-earned money can be very stressful to customers. While there may be ways to recover the funds, it will not be easy, and it will take time. From the organisation's end, they lose precious time and productivity in tracing information and recovering customers' lost funds. Both these complicated situations can be prevented with good cybersecurity practices.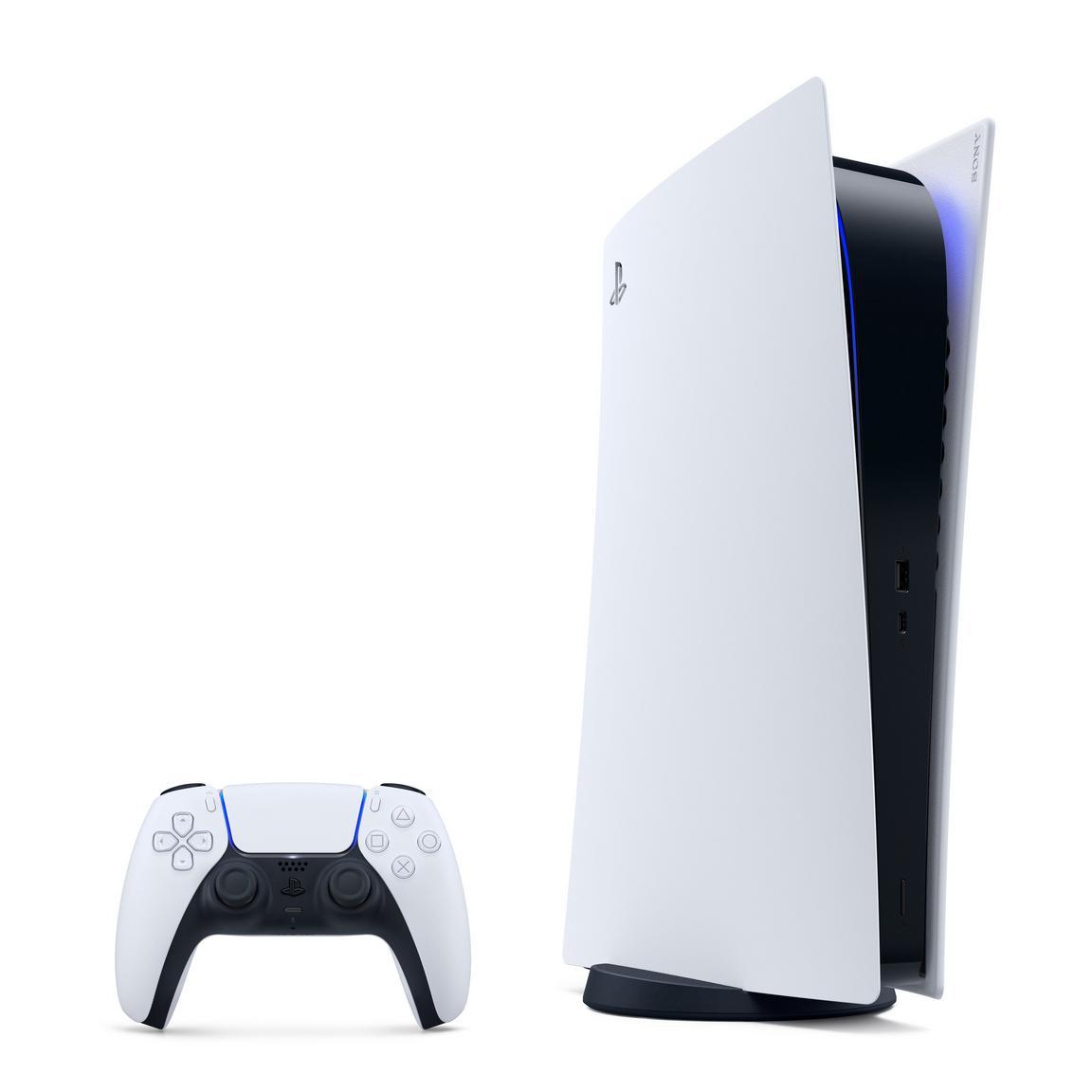 US$399.99
PS5™ Digital Edition is an all-digital version of the PS5™ console with no disc drive. Sign into your account for PlayStation Network and go to PlayStation®Store to buy and download games.*
It keeps data secured
Customers would be anxious if they knew that their private information had been compromised. Even if they can have their cards cut, their personal data may still be used for cybercrimes and other attacks. That is why it will be an advantage to have strong cybersecurity to ensure data security.
It avoids penalties for non-compliance
Just like in any industry, banks have rules and regulations that they need to follow. The Federal Deposit Insurance Corporation (FDIC) sets the standards for financial institutions. The compliance standards impose that banks focus on cybersecurity strategies. They encourage that banks have reliable IT teams to ensure that the company meets security agreements and customers' data are safeguarded. Therefore, if a bank encounters data breaches, it will be penalised for non-compliance. The non-compliant bank will not only incur monetary penalties but may also face litigation and formal enforcement actions.
Further support for cybersecurity
It is not just the IT department's responsibility to enforce cybersecurity. To further support the bank's efforts, all employees must be a part of this movement. It is beneficial to get everyone onboard on cybersecurity best practices and how to stay vigilant against attacks.
Also, the bank should educate their customers as well on how to protect themselves from cyberattacks. Banks may send customers helpful tips such as downloading the mobile application using trusted sources, changing passwords regularly and updating the application as needed. In addition, remind customers not to open suspicious emails and connect to public Wi-Fi to use your mobile banking.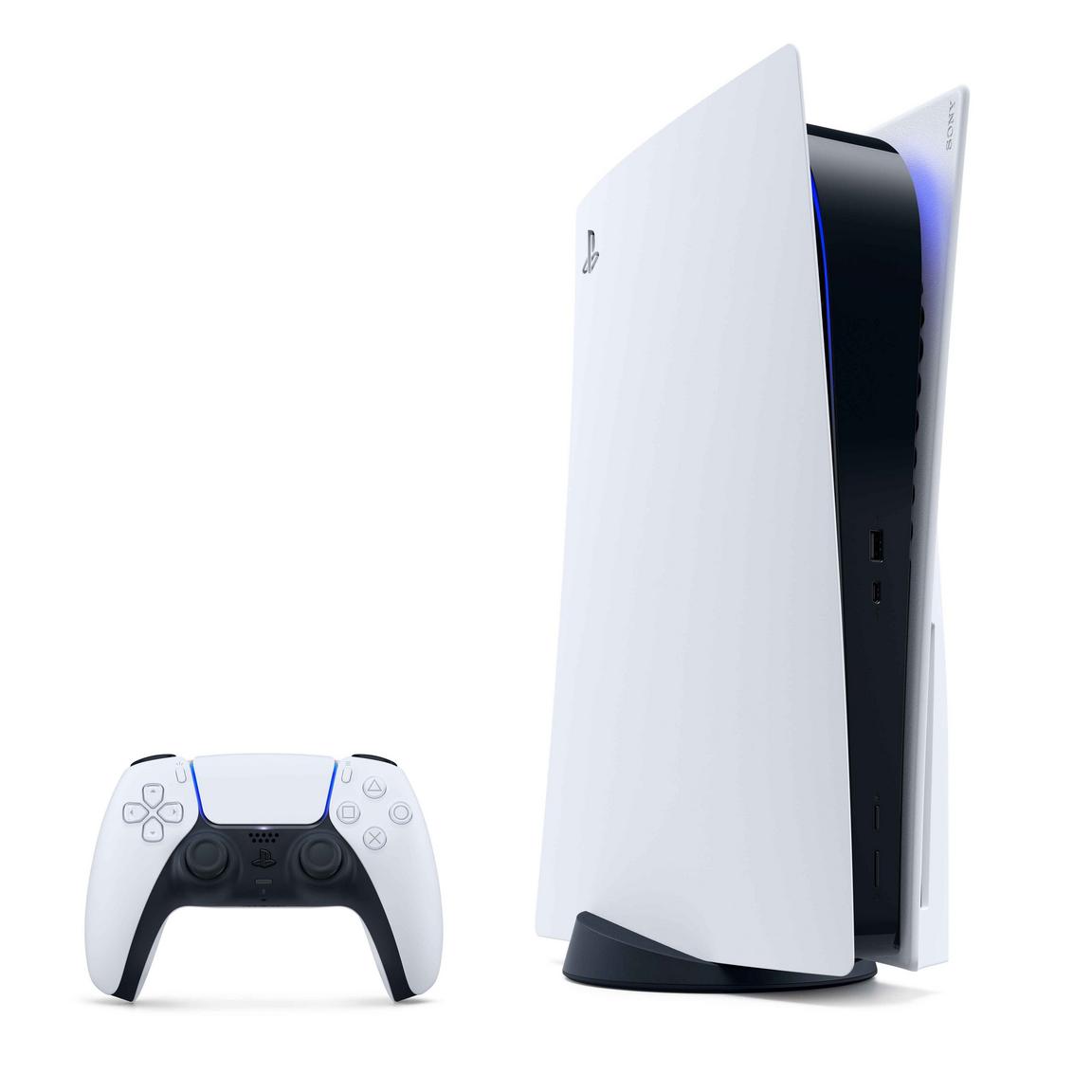 US$499.99
Ultra-High Speed SSD
Integrated I/O
Ray Tracing
4K-TV Gaming
Up to 120fps with 120Hz output
HDR Technology
8K Output
Tempest 3D AudioTech
Haptic Feedback
Adaptive Triggers
Takeaway
Cybersecurity is crucial for banks to ensure their business and their customers are kept safe from hackers. To avoid cyber threats which could lead to significant losses, banks must firmly implement solid cybersecurity practices.
When you buy something through our retail links, we may earn commission and the retailer may receive certain auditable data for accounting purposes.
When you buy something through our retail links, we may earn commission and the retailer may receive certain auditable data for accounting purposes.
______________________________________
You may also like:
GALAXY S21 5G VS GALAXY S21+ 5G VS GALAXY S21 ULTRA 5G SPECS
| | | | |
| --- | --- | --- | --- |
| | Galaxy S21 | Galaxy S21 Plus | Galaxy S21 Ultra |
| Display size, resolution | 6.2-inch Flat FHD+ Dynamic AMOLED 2X Infinity-O Display (2,400×1,080 pixels), | 6.7-inch Flat FHD+ Dynamic AMOLED 2X (2,400×1,080 pixels) | 6.8-inch Edge WQHD+ Dynamic AMOLED 2X (3,200×1,440 pixels), |
| Pixel density | 421 ppi | 394 ppi | 515 ppi |
| Dimensions (Inches) | 2.80×5.97×0.31 in | 2.97×6.35×0.30 in | 2.97×6.50×0.35 in |
| Dimensions (Millimeters) | 71.2×151.7×7.9 mm | 75.6×161.5×7.8 mm | 75.6×165.1×8.9 mm |
| Weight (Ounces, Grams) | 6.03 oz; 171g | 7.12 oz; 202g | 8.07 oz; 229 g |
| Mobile software | Android 11 | Android 11 | Android 11 |
| Camera | 64-megapixel (telephoto), 12-megapixel (wide-angle), 12-megapixel (ultra-wide) | 64-megapixel (telephoto), 12-megapixel (wide-angle), 12-megapixel (ultra-wide) | 108-megapixel (wide-angle), 12-megapixel (ultra-wide), 10-megapixel (telephoto), 10-megapixel (telephoto) |
| Front-facing camera | 10-megapixel | 10-megapixel | 40-megapixel |
| Video capture | 8K | 8K | 8K |
| Processor | Snapdragon 888 or 64-bit Octa-Core Processor 2.8GHz (Max 2.4GHz +1.8GHz) | Snapdragon 888 or 64-bit Octa-Core Processor 2.8GHz (Max 2.4GHz +1.8GHz) | Snapdragon 888 or 64-bit Octa-Core Processor 2.8GHz (Max 2.4GHz +1.8GHz) |
| Storage | 128GB/256GB | 128GB/256GB | 128GB/256GB, 512GB |
| RAM | 8GB | 8GB | 12GB, 16GB |
| Expandable storage | No | No | No |
| Battery | 4,000 mAh | 4,800 mAh | 5,000 mAh |
| Fingerprint sensor | In-screen | In-screen | In-screen |
| Headphone jack | No | No | No |
| Special features | IP68 rating, 5G-enabled, 30X Space Zoom, 10W wireless charging, | IP68 rating, 5G-enabled, 30X Space Zoom, 10W wireless charging, | IP68 rating, 5G-enabled, 100X Space Zoom, 10W wireless charging, 10x optical zoom; S Pen support |