By Marika Mohammed. In the rural area of Tableland, a variety of exotic fruits were displayed for sampling and purchasing. It was quite a wild ride as the turnout exceeded one's imagination in this small community.
It was a tourist hot spot fit for locals. There were so many things to see. The variety for floral both exquisite and rare, fruits and vegetables as big as a toddler with a weight to match and food made from the fruits and veggies displayed.
When entering the first thing one sees is the artistic display made from fruits and vegetables such as the pineapple and the pumpkin. Then the scents of chows, pepper sauces, and other delicacies encapsulate the air.
Healthy and delicious food in Tableland
Locals were educated on the variety of healthy and delicious food grown right here in Trinidad. It was astonishing to see a strawberry bush being grown in Trinidad. A strawberry on a bush, not in a container, before my very eyes! How awesome is that! These farmers are incredible! There is no need for importing foreign products where local is thriving. The possibilities that can be achieved by supporting local living and living locally.
Sugarcane demonstration
They demonstrated the immense ways fruits and vegetables can be used. There was even an individual who showed the public how he gets sugarcane juice. It's amazing to even see sugarcane these days. His noisy contraption attracts everyone to viewing how sugarcane becomes sugarcane juice.
It was wonderful to notice how many people come out to show their support to the local farmers as well as enjoying themselves seeing, eating and learning about what our Trinidad has to offer not only to the wider society but to our own communities.
October 2014 – Issue 12 www.sweettntmagazine.com
You may also like:
How to lower your electricity bill
Catch mosquitoes with a safe, chemical-free trap
Car care tips everyone should know
10 ways to make your car fuel efficient
Cute ladies' tops for your wardrobe
Stylish shorts for ladies this vacation
Cocktail dresses for those nights out
When Mom says she has everything she needs
Choosing the perfect wedding dress
Be a stunning guest at their wedding
Beachwear for all women this vacation
Bra cups double D to N shopping ideas
The air in your house may be killing you
New laptop for your modern Mom
Tablet vs laptop – how to decide
Slow PC? Tips you can use to speed things up
Free Wi-Fi is not as safe as yo
Do more megapixels mean better photos?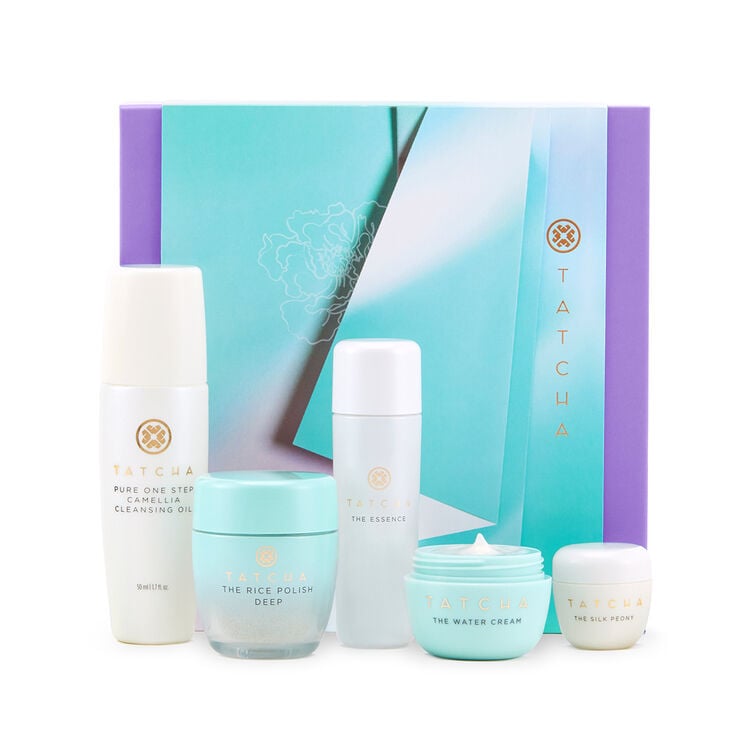 THE STARTER RITUAL SET Pore-perfecting for Normal to Oily Skin $68 ($82 value)
Discover the ritual for normal to oily skin. This two-week introductory set helps minimize excess oil while preserving natural moisture. Now with The Silk Peony eye cream, this set cares for your complexion deeply and fully.
GALAXY S21 5G VS GALAXY S21+ 5G VS GALAXY S21 ULTRA 5G SPECS
| | | | |
| --- | --- | --- | --- |
| | Galaxy S21 | Galaxy S21 Plus | Galaxy S21 Ultra |
| Display size, resolution | 6.2-inch Flat FHD+ Dynamic AMOLED 2X Infinity-O Display (2,400×1,080 pixels), | 6.7-inch Flat FHD+ Dynamic AMOLED 2X (2,400×1,080 pixels) | 6.8-inch Edge WQHD+ Dynamic AMOLED 2X (3,200×1,440 pixels), |
| Pixel density | 421 ppi | 394 ppi | 515 ppi |
| Dimensions (Inches) | 2.80×5.97×0.31 in | 2.97×6.35×0.30 in | 2.97×6.50×0.35 in |
| Dimensions (Millimeters) | 71.2×151.7×7.9 mm | 75.6×161.5×7.8 mm | 75.6×165.1×8.9 mm |
| Weight (Ounces, Grams) | 6.03 oz; 171g | 7.12 oz; 202g | 8.07 oz; 229 g |
| Mobile software | Android 11 | Android 11 | Android 11 |
| Camera | 64-megapixel (telephoto), 12-megapixel (wide-angle), 12-megapixel (ultra-wide) | 64-megapixel (telephoto), 12-megapixel (wide-angle), 12-megapixel (ultra-wide) | 108-megapixel (wide-angle), 12-megapixel (ultra-wide), 10-megapixel (telephoto), 10-megapixel (telephoto) |
| Front-facing camera | 10-megapixel | 10-megapixel | 40-megapixel |
| Video capture | 8K | 8K | 8K |
| Processor | Snapdragon 888 or 64-bit Octa-Core Processor 2.8GHz (Max 2.4GHz +1.8GHz) | Snapdragon 888 or 64-bit Octa-Core Processor 2.8GHz (Max 2.4GHz +1.8GHz) | Snapdragon 888 or 64-bit Octa-Core Processor 2.8GHz (Max 2.4GHz +1.8GHz) |
| Storage | 128GB/256GB | 128GB/256GB | 128GB/256GB, 512GB |
| RAM | 8GB | 8GB | 12GB, 16GB |
| Expandable storage | No | No | No |
| Battery | 4,000 mAh | 4,800 mAh | 5,000 mAh |
| Fingerprint sensor | In-screen | In-screen | In-screen |
| Headphone jack | No | No | No |
| Special features | IP68 rating, 5G-enabled, 30X Space Zoom, 10W wireless charging, | IP68 rating, 5G-enabled, 30X Space Zoom, 10W wireless charging, | IP68 rating, 5G-enabled, 100X Space Zoom, 10W wireless charging, 10x optical zoom; S Pen support |