Congratulations, you are invited to their wedding. But, what would you wear? Dressing up as a guest to attend a wedding can definitely be a task for many people. You don't want to wear your regular clothes to look as if you are attending a function or regular Sunday church. And, you don't want to go all out and spend a mint on an outfit to go someone else's wedding. Here are some ideas that can make shopping for an outfit to be a stunning guest at a wedding an easy one.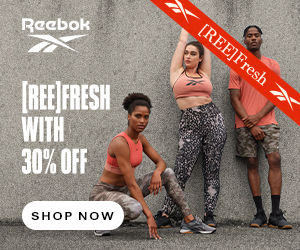 Classy outfits for a female guest
Many women attending a wedding with their gentlemen at their side seem to find dressing conservatively an easy decision. However, a single lady has to bear in mind that she can't look better than the bride on her big day. If you are a single lady, then how else would a you meet your future husband at a wedding as a guest if you are being forced to tone down the sexy? It just isn't fair.
You don't want to ignore the dress code and have all eyes on you instead of the bride, and you definitely don't want to look like an old maid that screams out, "I am single and desperate." Ladies can choose from many conservative outfits that look classy and sexy. That special single guest may just be marveled at your attire that leaves a lot for the imagination. Just make sure to catch the bouquet at the wedding. Good luck.
Infinite Glory White Maxi Dress

Infinite Glory Black Maxi Dress

Infinite Glory Blue Maxi Dress

Infinite Glory Blush Pink Maxi Dress

Infinite Glory Slate Blue Maxi Dress

Infinite Glory Blush Pink Maxi Dress

Infinite Glory Wine Red Maxi Dress

Infinite Glory Golden Yellow Maxi Dress

Infinite Glory Forest Green Maxi Dress

Infinite Glory Forest Green Maxi Dress
You'll be a thing of beauty and a joy forever in the Lulus Infinite Glory Forest Green Maxi Dress! Sleek, stretch knit shapes this stunning dress with a darted, triangle bodice, adjustable straps, and maxi skirt with flaring mermaid hem. Scoop back with hidden zipper/clasp.
Sizes: XXS, XS, S, M, L, XL
US$89.00
Men, look sharp at your friend's wedding
The groom and his groomsmen all will be wearing tuxedos so you have the option to look fashionable. Single men can definitely turn heads with distinguished suits that make them stand out and look well-groomed.
Dressing children for a wedding
Children's clothing are easy to choose because everything is so cute. However, parents do not want their children to be confused for flower girls and page boys at a wedding. Children can look stylish but not over-the-top with the elegance as they attend a wedding as guests. Leave the flowered hats, baskets, and boys' tuxedos for members of the wedding party.

May 2017 www.sweettntmagazine.com
When you buy something through our retail links, we may earn commission and the retailer may receive certain auditable data for accounting purposes.
You may also like: