Started as a survival response to the pandemic in 2020, Exquisite Liquors quickly became a household name as they wowed customers with their smooth taste, local flavours and versatile beverages.
Soon customers wanted more and began to make requests for these liquors to be featured in their household parties and backyard limes, so Exquisite Events was born. According to CEO and founder Candice Hughes, "Exquisite Events is here to redefine the art of libations and bring a touch of sophistication to your festivities."
Compare prices & save money with Tripadvisor® (World's largest travel website). Read the latest reviews, find the lowest prices & save money on Tripadvisor®. Vacation Rentals. Hidden Gems. Cheap Flights. Best Places to Eat. Candid traveler photos. Millions of hotel reviews.
This has brought new opportunities and challenged the brand to venture into uncharted territories. "Making cocktails is one thing but providing our clients with an experience they will never forget is where we flourish," says Hughes.
With the scope of the business expanding, they have brought on staff with years of expertise in event planning and coordination to add the final touches to what is already an amazing customer service.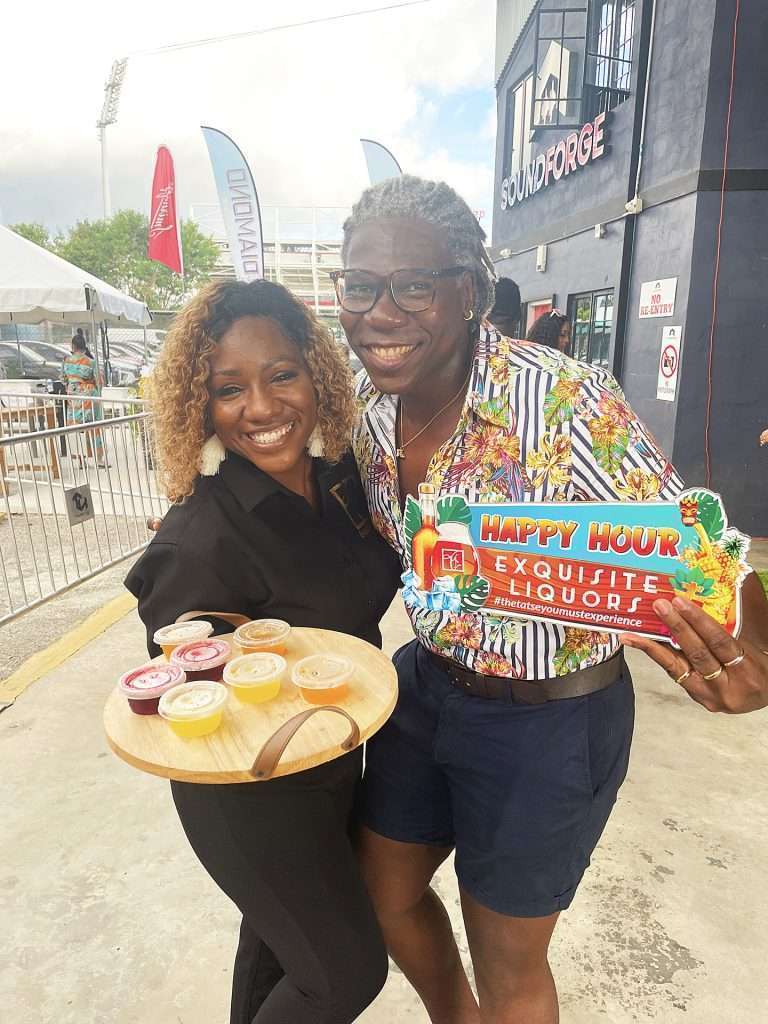 Exquisite Liquors offer top-of-the-line cocktail bar service
Whether it's an intimate family gathering or a grand corporate event, Exquisite Events is your perfect companion. With Exquisite Liquors as the star beverages, they offer a top-of-the-line cocktail bar service specialising in providing premium drinks and bartending services for a variety of events.
"Our signature flavours are distinct to the Caribbean," says Corporate Communications and Marketing Manager Mrs Kublal who boasts of over 15 years of experience in the event management industry.
Hughes contends that many companies offer bar services but what makes Exquisite Events unique is their commitment and belief in the power of local ingredients. "Tired of the foreign brands in your bar and ready for something special? Well, we bring you the best of both worlds – a nostalgic journey with familiar notes with a contemporary edge," says Hughes.
Last weekend Exquisite Liquors was one of the featured brands at the well-attended and anticipated PUMP Picnic curated by Keevo TV and Pumpislife.
Guests were greeted by the Exquisite ladies as they entered and the reviews were amazing. "This Sorrel Liquor is the best drink I have had for the night," one gentleman raved while others debated that the Tropical Sunrise Cocktail took the win.
For the Christmas season, Exquisite Events plans to intrigue their guests with their Sorrel Mojito, a blend that salutes the season while elevating the roselle notes we have come to love in the Caribbean.
For bookings, contact the Corporate Communications and Marketing Manager at:
Email: exquisiteliquors23@gmail.com
Call/Whatsapp: (868) 778-0268 or 305-0372.
Facebook: @exquisiteliquorstrinidad
Instagram: @exquisiteliquors.lmt
Website: www.exquisiteliquorslmt.com
__________________________________
When you buy something through our retail links, we may earn commission and the retailer may receive certain auditable data for accounting purposes.
You may also like:
Fly to Abu Dhabi with us or onwards to over 60 destinations across Asia, Australia, Europe, the Middle East and North America. And with no testing or quarantine in Abu Dhabi and most of our worldwide destinations, you can really make the most of your trip.