Speed writing is not about sacrificing quality for quantity; it's about finding the optimal balance to produce high-quality work within tight timeframes. The importance of quick assignment completion cannot be overstated, especially in situations where deadlines are looming.
In this article, we'll delve into the art of speed writing, offering practical tips and strategies for those looking to enhance their writing efficiency.
Life-changing therapy &
tools for a new you.
In today's fast-paced academic and professional world, the ability to write quickly and effectively is a valuable skill.
Whether you're a student facing tight deadlines or a professional juggling multiple tasks, speed writing can be the key to success.
Let's explore the strategies and techniques that can help you write any assignment in a few hours.
13 Strategies and techniques to help you with speed writing
Understanding the assignment
The first step in speed writing is a thorough understanding of the assignment.
Take the time to carefully analyse the requirements, identify key components, and understand the expectations of your instructor or audience.
This foundational understanding sets the stage for a focussed and targeted writing process.
Research strategies
Efficient research is a cornerstone of speed writing. When exploring diverse sources, consider tapping into both online and offline resources judiciously. Harness the power of search engines, academic databases, and libraries to swiftly gather information.
Whether you're a student tackling an essay or a professional working on a project, the aim is not to accumulate an overwhelming amount of data but to assemble relevant and impactful information.
If needed, you might also explore the assistance of an assignment writing service to streamline and enhance your research process.
The most effective online
treatment for anxiety & depression
Get clinically-proven therapy and personalized psychiatry—all with 1:1 help from expert providers every step of the way.
Appointments available in as little as 24 hours.
Creating a solid outline
Before diving into writing, create a solid outline. Organise your thoughts and ideas in a structured manner. A well-thought-out outline serves as a roadmap, guiding you through the writing process and ensuring coherence in your assignment.
Overcoming writer's block
Writer's block can be a significant impediment to speed writing. Combat mental blocks with techniques like freewriting, changing your environment, or taking short breaks. Stay focussed and maintain productivity even when faced with challenges.
Time management tips
Setting realistic time goals is crucial for speed writing. Break down the writing process into manageable tasks, and prioritise them based on importance and urgency. Effective time management is the key to meeting tight deadlines.
Writing techniques for speed
Streamlining your sentences and paragraphs is essential for writing quickly. Use concise language without sacrificing the quality of your content. Focus on clarity and precision to convey your ideas efficiently.
Editing and proofreading
Quick and effective proofreading methods are essential to ensure a polished final product. While speed writing, allocate time for a swift but thorough review of your work. Correcting errors early in the process prevents time-consuming revisions later.
Utilising writing tools
Take advantage of writing tools and software that enhance efficiency. From grammar checkers to productivity apps, there are numerous resources available to streamline your writing process. Integrate technology wisely to save time and improve the quality of your work.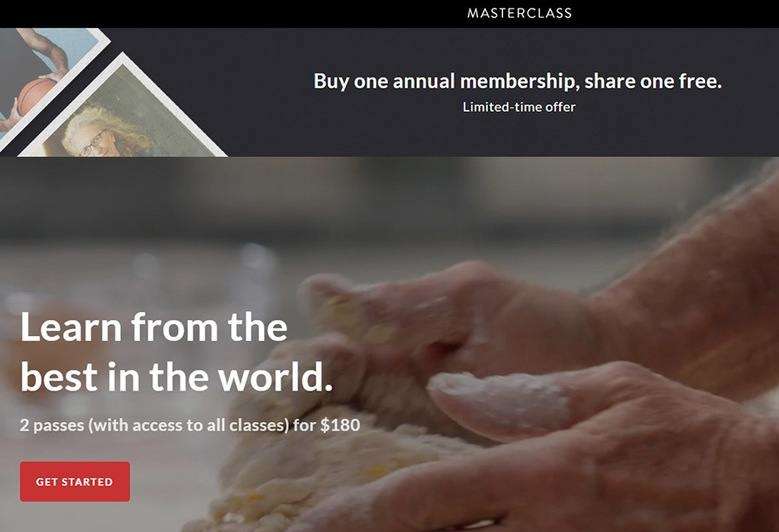 LEARN FROM THE WORLD'S BEST The greatest have something to teach us all—at any level. Watch world-class instructors share their stories, skills, …
Handling different assignment types
Different assignment types require different approaches. Develop strategies for essays, reports, and research papers. Adapt your writing techniques to specific formats, optimising your speed and accuracy accordingly.
Balancing quality and speed
Maintaining high-quality work under time constraints is a common concern. Avoid common pitfalls such as neglecting research or skipping the editing process. Find the balance that allows you to produce both speedy and exceptional work.
Seeking feedback
Don't shy away from seeking feedback. External input provides valuable perspectives and insights. Incorporate feedback into your writing process for continuous improvement.
Dealing with stress
Coping mechanisms are essential when facing writing pressure. Develop strategies to manage stress during intense writing sessions, ensuring a healthy mindset and sustained productivity.
Real-life success stories
To inspire and motivate, let's explore real-life success stories of individuals who mastered speed writing. Their experiences can offer valuable lessons and encouragement for those looking to enhance their own writing efficiency.
Conclusion
Speed writing is an invaluable skill that can be developed with practice and the right strategies. By understanding the assignment, conducting efficient research, creating a solid outline, and implementing time management techniques, you can write any assignment in a few hours without compromising quality. Remember, the key is to find the balance that works for you, allowing you to produce exceptional work under tight deadlines.
_______________________
When you buy something through our retail links, we may earn commission and the retailer may receive certain auditable data for accounting purposes.
You may also like:
Years available: 1968 – 2022