Offices used to be harsh, fluorescent-lit spaces with rows of cubicles that more inspired a feeling of confinement than they did productivity. That was not so long ago. Still, there has been a significant shift in the nature of the modern workplace, and we are currently seeing a resurgence of the digital office.
The goal of this change is to increase staff production and wellbeing rather than merely aesthetics. You'll learn how cutting-edge technology, thoughtful design, and a healthy dose of humour are revitalising the workplace as we explore this transformation.
Life-changing therapy &
tools for a new you.
Resurgence of the digital office
Office spaces' evolution
The era of dull, drab walls and boring cubicles is long gone. It all comes down to welcoming change and designing spaces that support innovation, teamwork, and general well-being amid the digital office renaissance.
The realisation that contented workers yield higher output is what is driving this trend.
Businesses are liberating themselves from the drab standards of conventional workplace design by using bright colours, cozy furnishings, and open areas.
Workplaces are starting to seem less like detention facilities and more like homes thanks to the introduction of warmth into even the minimalist style.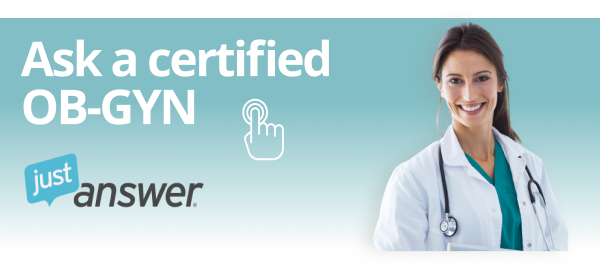 Pregnancy questions, missed periods, birth control, STDs & more
Save hundreds on health & medical guidance from obstetricians and gynecologists
Unlimited chats, plus discounts on alternative medicine & baby care. Join for only $1. Cancel anytime.
Illuminating the path to wellbeing
The use of lighting is one of the most obvious developments in the digital workplace renaissance. The replacement of harsh, flickering fluorescent lights with LED lighting that replicate natural sunshine is improving staff morale and vitality overall.
LED lighting mimics the natural circadian cycles and lowers eye strain in addition to offering dynamic lighting control. In the end, this can lead to increased worker productivity and well-being by enhancing mood and sleep habits.
Accessible technology
Modern workplaces are teeming with state-of-the-art equipment that improves ease and productivity. The days of having to fight with a jumbled mass of wires and gadgets are long gone.
Nowadays, smart workstations and wireless charging stations are standard equipment. Furthermore, a smooth and simple working experience is made possible by the integration of voice-activated assistants like Google Assistant and Alexa.
Now, you can use a single voice command to manage everything from the temperature and lights to setting up meetings.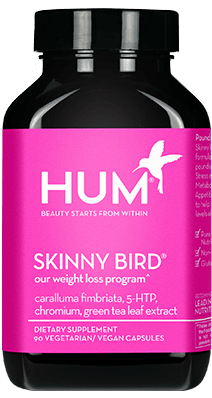 SKINNY BIRD®
weight loss program
Helps curb appetite
Balances blood sugar levels
Helps control stress eating
Caralluma, 5-HTP and Chromium
90 vegan capsules, 30 days
Mini split heating: The secret to coziness
The development of mini split heating systems has been a game-changer in the effort to design flexible and pleasant offices. These systems are an excellent way to keep the office at a pleasant temperature.
As the name implies, mini split heating systems provide dual heating and cooling capabilities. They are a flexible option for offices since they are energy-efficient and adaptable to personal tastes.
They guarantee that everyone in the workplace may work in their preferred temperature settings without interruptions thanks to their silent operation and zoning features.
A spoonful of fun for well-being
There is more to the digital office revolution than just employment. Fun, in fact, has become an essential component of the contemporary workplace.
Businesses are embracing the notion that a little play may go a long way in lowering stress and stimulating creativity, as seen by the rise in ping pong tables, bean bags, and even indoor slides.
These lighthearted components function as ice breakers as well, encouraging teamwork and strengthening ties across departments. They foster a laid-back environment where workers may rekindle their creativity and increase productivity.
Bringing indoors with nature
The use of greenery is another noteworthy trend in the rebirth of the digital office. In offices, living walls, rooftop gardens, and inside plants are becoming more and more frequent.
This is about building surroundings that are healthier and more balanced, not simply about beauty. Air purification, stress reduction, and general wellbeing are all enhanced by plants.
They also incorporate a little bit of nature, which might inspire workers. A breath of fresh air in an increasingly digital world is this natural component.
The spread of adaptable workplaces
The rebirth of the digital office recognises that there is no one-size-fits-all solution for workplaces. Flexible workplaces that accommodate various workloads and moods are replacing the conventional idea of designated desks and cubicles.
Nowadays, it's typical to find relaxing nooks, collaborative hubs for brainstorming discussions, and quiet areas for concentrated work in many companies.
Workers may maximise productivity by selecting the environment that best meets their needs at any given moment.
What's inside each box?
Easy-to-follow recipes with clear nutritional info
High-quality ingredients sourced straight from the farm
Convenient meal kits that fit perfectly in the fridge
A fun cooking experience that makes you feel unstoppable
Innovative packaging designed to reduce waste
Conclusion
The resurrection of the digital office is more than just a fad; it's an essential step in building work environments that put employees' productivity and well-being first.
Technology, ergonomic design, and a dash of fun are all coming together to transform the way we work. Offices are evolving from being places to work to places that inspire, foster creativity, and advance general wellbeing.
They are becoming more hospitable and flexible. Accept this renaissance and watch as your output soars while working in an enjoyable environment.
___________________________
When you buy something through our retail links, we may earn commission and the retailer may receive certain auditable data for accounting purposes.
You may also like:
Good-for-you groceries, simple recipes, recommended just for you.
Fresh produce, premium proteins—we've got everything to keep your fridge full and taste buds happy.