"I love my country with a passion and this was my way of showing it off… Times have changed from when I was a child. Family life has been lost to technology. I chose to make the book since I consider family time to be an integral part of our life. As a word search puzzle, you can have family fun finding the words, and with the short synopsis, you can have in-house-know-your-country competitions." Sandra Maharajh Shah shares insights about her publication Ah Trinbago Ting launched at Trinidad Hilton on August 23rd, 2013. This is an edited version of an article published in the October 2013 printed issue of Sweet TnT Magazine.
Word search puzzle book covers culture
Ah Trinbago Ting is a series of 21 word search puzzles all topics pertain to Trinidad and Tobago. It covers culture, personalities, places of interest, historical sites, folklore, foods, fruits and snacks. What makes it different is that it is in full colour with pictures and explanations for every word in the puzzles. It is a word search book designed to promote both domestic and external tourism. I love my country with a passion and this was my way of showing it off.
How Ah Trinbago Ting was born
I am a single mother with three fantastic teenage sons. I worked at Republic Bank Limited for 17 years. I resigned when I became pregnant with my last son. The boys were born in three consecutive years and I wanted to stay at home to be with them and do something where I can work at my own time. I came up with the idea of creating colouring books where we can teach children while they are having fun. On December 4th, 2000 Ashoka Publications Limited was born. We have dealt with topics such as Divali, Phagwa, then cultural things like History of the Indentured Labourers, etc. These books are circulated in the Hindu schools and within the Indian communities. Ah Trinbago Ting however deals with all topics in Trinidad and Tobago in one word search puzzle book.
Creating a sense of appreciation for our country
I believe my word search book can help move T&T forward because it can create a new sense of appreciation for our country, both locally and otherwise. Our country is the greatest country and I will repeat that THE GREATEST COUNTRY IN THE WORLD. There are more positives than negatives but our people need to open their eyes and see it. They need to stop complaining and start building. We have to stop worrying about what our country can do for us and start worrying what can I do for my country.
Excerpt from speech at word search puzzle book launch
My love story began in Tobago
All love stories begin somewhere, and although I was born here in Trinidad, my love story began in Tobago in the late 60s. My dad was in charge of an estate and the Bird of Paradise Inn, which was located in Speyside, in the lane that runs alongside the Wheel from the old sugar factory. The beauty of that place, with the brilliant bougainvilleas cascading down the hills remain embedded in my memory. Our home was built so close to the sea, that when the tides were high, the waves would come crashing under the house.
Daily computing companion
Intel® Pentium® processors let you to stream & work with ease
14 inch HD display with thin borders provides an extraordinary viewing experience
Weighing just 1.4kg / 3.09lbs, take this lightweight & portable laptop anywhere
Enjoy built-in dual speakers from Dolby Audio™ boasting rich sound
Includes 1 year Microsoft 365 Personal with 1 TB Cloud Storage
Starting at: US$289.99
Stingy old man Lau with his guavas
As young children, my siblings and I would spend hours at night with our father, fishing on the shore, looking for the ball of fire we sometimes saw flashing through the night from the village of Speyside. We spent our days, rafting down the river which ran next to our house, or stealing old man Lau's guavas which he never allowed us to pick because he said they were for the birds. We thought he was just plain old stingy. The meadow opposite the house, where we played, now stands Manta Lodge, and of course there was Old Man Cordner coming down the hill riding on his donkey.
Catching cray fish with Pa
One wretched Saturday is carved forever in the depths of my memory, when my sister and I almost conducted an entire church service, stuck on the face of a treacherous cliff, with the dirt loosening from our palms. We never prayed so hard. The big grey rocks glared menacingly from below, whilst the road above seemed light years away. We had gone to catch cray fish with Pa and had lost track of time. The priest always stopped dutifully on his way to church to pick us up. Our efforts to find a short cut almost cost us our lives. We muttered every prayer we knew and finally dropped on our knees, kissing the road and saying the 23rd Psalm, when we finally reached the top.
Adventures of Huckleberry Finn and Tom Sawyer
We had no electricity in the house. At nights we would play under the street lights. That was after we dutifully caught all our mother's beautiful Dominican fowls, and put them on the sea grapes trees to sleep. What children read about in Huckleberry Finn and Tom Sawyer books, we lived those adventures in Tobago.
My love story with Trinidad
My love story with Trinidad began about 13 years ago when I started this company. We had teamed up with Mastana Bahar as a sponsor, and on Sundays, we would join them for the auditions throughout the country. Armed with hundreds of colouring books, a large cooler with Flavorite lollies and ice cream and a big bag of Radio 90.5 FM promotional items, my family and I went throughout the villages of Trinidad.
Emailed in Approximately 2 Hours or Less
Love and warmth of our people
My sons were really young, 3, 4, and 5 years old, but everybody got together every Sunday from village to village marketing these 3 companies whilst at the same time experiencing the love and warmth of our people. Some areas the people would prepare meals for the entire team and we dared not leave until we ate. After the auditions were finished, we would leave and explore the area.
Various religions and cultures of our country
Through this I was able to see places I never knew existed and from then to now. It has become the norm for my sons and I to just jump in a car and drive to any given place in Trinidad. I have always made it a point of duty to expose my children to the various religions and cultures of our country, so it is not unusual to see us in a Baptist gathering in Moruga, or up on Mount St Benedict or in St James for Hosay. I believe that we are lucky to be living in this country where we can truly experience and appreciate each other's religion and culture. A visit to the Queen's Park Savannah on Easter Sunday for the annual Radio 90.5 Kite Flying competition would demonstrate Trinbago's togetherness in all its glory. That is what makes Trinidad and Tobago beautiful.
Trinbagonians, learn to love what is ours
It is my humble plea to my fellow Trinbagonians to learn to love what is ours. See our country for what it really is – a Paradise. There are people in other countries who are persecuted for their gender or others who are persecuted for religion or race. There are places where prostitution is inherent to females from birth. Where women are barred from schools or from furthering their studies to higher degrees.
Read about all those houses on the internet that are up for sale because work is so hard to get. The countries where people have to pay for everything. Correct me if I am wrong but I believe, this is the only country where the people experience so much freeness. Is free breakfast and lunch, free school, free books and free bus. Free medical, dental and surgeries, Gate approved tertiary education, and free media for people to complain.
Times have changed
We are one of the few countries where the sanctity of the Hindu religion is still maintained. There are countries where Divali is celebrated with parties. We took a contingent of artistes up to Suriname earlier this year to expose our culture for their Phagwa celebrations. We were shocked when we saw meat and alcohol on the grounds. We have freedom which we should cherish.
Times have changed from when I was a child. Family life has been lost to technology. You can hardly sit with your children and enjoy family time together. You take them for a drive, they are either messaging on their cell phones or an earphone is stuck in their ear so they can't hear you. At home they are stuck in front of the computers or television sets.
This was the reason I chose to make the book in the format in which I did it, since I consider family time to be an integral part of our life. As a word search puzzle, you can have family fun finding the words, and with the short synopsis, you can have in house know your country competitions.
Our fruits, heroes, famous personalities, places
Children barely know our fruits. They do not know our history and I was told these things are not taught in schools, not as in depth as in our days. Some of our heroes who have contributed significantly to our country remain unknown entities. There are so many more I would have liked to include in the famous personalities section, but space would not permit.
In this book I have tried to touch on topics of relevance. There are so many places, which I did not mention, as well as personalities, but like I said in the foreword, the book is to whet your appetite, to entice you to want to learn more about our country. This book was a learning experience for me. I feel proud of the knowledge I have acquired whilst researching the information. It has room for a sequel.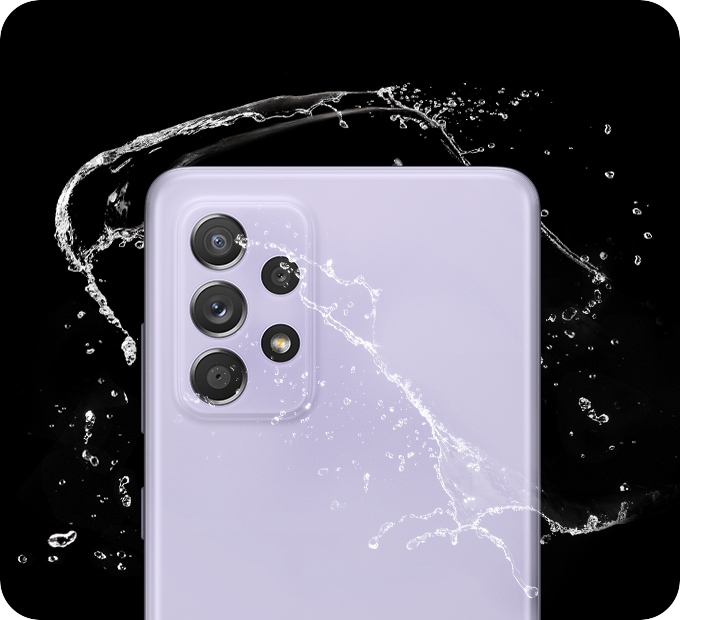 Now spill, splash and splatter resistant
Rated IP67 for water and dust resistance, this phone stands up to 1.0 meters of water for up to 30 minutes.¹ So it's fine to keep on playing and capturing if your phone gets a little wet.
My Sweet T&T
If someone came to me now and asked me to make one wish – I would say I wish I could tell the world about the greatness of the land in which I was born. I wish I could go from country to country and sing the praises of my Motherland but since I may never be able to do that, I hope this book will reach countries the world over, so they too can learn about My Sweet T&T.
Get your copy of Ah Trinbago Ting word search puzzle book
Contact Sandra Maharajhto purchase your copy of Ah Trinbago Ting word search puzzle book via:
Tel: 1-868-333-9867
Facebook: www.facebook.com/ah.trinbago.ting
Address: Ashoka Publications Limited, 136 Thompson Road, Palmiste Longdenville, Chaguanas
When you buy something through our retail links, we may earn commission and the retailer may receive certain auditable data for accounting purposes.
_______________________________________________
You may also like:
Sweet TnT 100 West Indian Recipes
GALAXY S21 5G VS GALAXY S21+ 5G VS GALAXY S21 ULTRA 5G SPECS
| | | | |
| --- | --- | --- | --- |
| | Galaxy S21 | Galaxy S21 Plus | Galaxy S21 Ultra |
| Display size, resolution | 6.2-inch Flat FHD+ Dynamic AMOLED 2X Infinity-O Display (2,400×1,080 pixels), | 6.7-inch Flat FHD+ Dynamic AMOLED 2X (2,400×1,080 pixels) | 6.8-inch Edge WQHD+ Dynamic AMOLED 2X (3,200×1,440 pixels), |
| Pixel density | 421 ppi | 394 ppi | 515 ppi |
| Dimensions (Inches) | 2.80×5.97×0.31 in | 2.97×6.35×0.30 in | 2.97×6.50×0.35 in |
| Dimensions (Millimeters) | 71.2×151.7×7.9 mm | 75.6×161.5×7.8 mm | 75.6×165.1×8.9 mm |
| Weight (Ounces, Grams) | 6.03 oz; 171g | 7.12 oz; 202g | 8.07 oz; 229 g |
| Mobile software | Android 11 | Android 11 | Android 11 |
| Camera | 64-megapixel (telephoto), 12-megapixel (wide-angle), 12-megapixel (ultra-wide) | 64-megapixel (telephoto), 12-megapixel (wide-angle), 12-megapixel (ultra-wide) | 108-megapixel (wide-angle), 12-megapixel (ultra-wide), 10-megapixel (telephoto), 10-megapixel (telephoto) |
| Front-facing camera | 10-megapixel | 10-megapixel | 40-megapixel |
| Video capture | 8K | 8K | 8K |
| Processor | Snapdragon 888 or 64-bit Octa-Core Processor 2.8GHz (Max 2.4GHz +1.8GHz) | Snapdragon 888 or 64-bit Octa-Core Processor 2.8GHz (Max 2.4GHz +1.8GHz) | Snapdragon 888 or 64-bit Octa-Core Processor 2.8GHz (Max 2.4GHz +1.8GHz) |
| Storage | 128GB/256GB | 128GB/256GB | 128GB/256GB, 512GB |
| RAM | 8GB | 8GB | 12GB, 16GB |
| Expandable storage | No | No | No |
| Battery | 4,000 mAh | 4,800 mAh | 5,000 mAh |
| Fingerprint sensor | In-screen | In-screen | In-screen |
| Headphone jack | No | No | No |
| Special features | IP68 rating, 5G-enabled, 30X Space Zoom, 10W wireless charging, | IP68 rating, 5G-enabled, 30X Space Zoom, 10W wireless charging, | IP68 rating, 5G-enabled, 100X Space Zoom, 10W wireless charging, 10x optical zoom; S Pen support |