At Bristol House Miniatures, our focus is on creating art which tells the architectural and cultural stories of life in Trinidad and Tobago during times past. Our products, therefore, are art collectables designed and built with an adult target market in mind, especially to those who constitute our Trinbagonian diaspora. However, although they are not children's toys, they are still appropriate for even our younger art collectors.
Miniatures of historical sites, houses/private dwellings
We pride ourselves in creating art which reflects the unique architectural styles of Trinidad and Tobago life and living. Our work is a combination of historical sites, houses/private dwellings and other culturally iconic structures which fall within the residential and even commercial sectors. As such, we offer three main categories of products.
1. Gingerbread Doll Houses
Widely popular in both islands, the gingerbread house has undoubtedly made its mark on the local architectural scene. These houses, best known for their wooden louvered windows and fanciful eave trimmings, are in themselves displays of exceptional artisanal craftsmanship. As such, each of our models is built to reflect the stunning details of these beautiful works.
2. Room Boxes
These mini-dioramas form complete scenes/settings which serve to stretch the imagination beyond the central piece. Solid wooden bases and glass housings aid in product preservation thereby limiting the cost of restoration. These units are ideal for adding to your personal collection or for gift-giving.
3. Embellishments
For the creative at heart, we offer just the right individual pieces for you to complete your projects. You only need let us know what you are looking for and we will work along with you to create just that.
Passion for world of miniatures
I have always been fascinated by the world of miniatures and equally so by art and architecture. Although I now work full-time as a miniature artist, my formal education was not in visual arts but in theatre, as evidenced by my Bachelors of Arts in Theatre Arts awarded to me by the University of the West Indies. My ideas, at the start, were not readily received by many. There are however certain individuals who believed in my ideas and whose subsequent financial and moral support were key in starting this business.
Cast Iron Griddle or Tawah

Chimney Kerosene Lamp

Concrete Wash-Tub

Gas Bottle

Gas Bottle with Ring Stove

Macrame Double Planter

Wire Basket Planter

Mama Beulah's House

Mama Beulah's House (lights on)

Miss Evelyn Sitting Room

Morris Chair Love Seat

Padlock and Door Latch

Patchwork Bedsheet

Portable Ice Cooler

Potted Anthuriums

Potted Plant

Ring Burner Stove

Rolling pin

Standpipe

Tanty Velda's Parlour

Vintage Broom

Vintage Bureau

Vintage Metal

Vintage Wardrobe

Weathered

Croton Plant
My professional experience has been in the Administrative/Clerical fields and through a former business, I offered Virtual Administrative Assistance to companies and individuals alike, both here and abroad. Ironically enough, I closed that business in March of 2020 at a time when some would say a virtual business would have been a better option. For me, however, the work became strenuous for the simple reason that my heart was no longer in it.
American, French and British Colonial styles
In my research of doll houses and miniatures, I have found one commonly repeated theme and that was houses built in American, French and British Colonial styles. It's from this observation that the idea of creating with 'ours' in mind was birthed. Our architecture, having borrowed various elements of design from very separate styles, is what makes it especially unique. This merger of building features and functions is our brand that we can offer to the world and so through this work, Bristol House Miniatures seeks to do just that.
Thus far the response to what we do has been positive. As awareness of what we do is fostered and our presence continues to grow, we have seen increased demand for our products. Our clients hail from here and abroad and most units are built upon commission. At times we have been unable to satisfy particular customer requests but these instances are quite rare. Whilst we may sometimes entertain somewhat unorthodox requests by customers, we prefer to and oftentimes do tend to adhere to the outlined scope of work.
As we work mainly on commissions, our work is usually displayed after a project or unit is completed. Only the embellishments category of items is what we sometimes offer for sale without any pre-orders. Future collections, (designed for museum displays), will center around the preservation and conservation of local historical sites and other landmarks, as well as memorabilia relative to the facets of our business and carnival culture.
Contact Bristol House Miniatures
Call / WhatsApp: 868-780-7723
Email: bristolhouseminiatures@gmail.com
Instagram: http://www.instagram.com/bristol_house_miniatures
Facebook: http://www.facebook.com/Bristol-House-Miniatures- 108115314478576/
LinkedIn:  https://www.linkedin.com/in/bristol-house-miniatures-30a71b146/
Website: https://bhminiatures.wixsite.com/bhm-site
Sizes: XXS, XS, S, M, L, XL, XXL
DETAILS
Wearing size XL Regular
If you're in between sizes, we recommend sizing up.Great for low and moderate activity.Inseam: 28″
58% Recycled Nylon, 42% ElastaneMachine wash cold, tumble dry low
Interior front pocket fits cards and keys
High coverage
DESCRIPTION
Do what you want—in a legging that does it all. Made of premium performance fabric from a renowned Italian mill, the Perform Legging features an extra-high waist, minimal seams, an interior pocket, and lightweight compression with technical sweat-wicking properties. Plus, it's comprised of 58% recycled nylon.
Plus Size Ruffled-Sleeve Wrap Top
Orig. USD 88.00
Now USD 26.36 (70% off)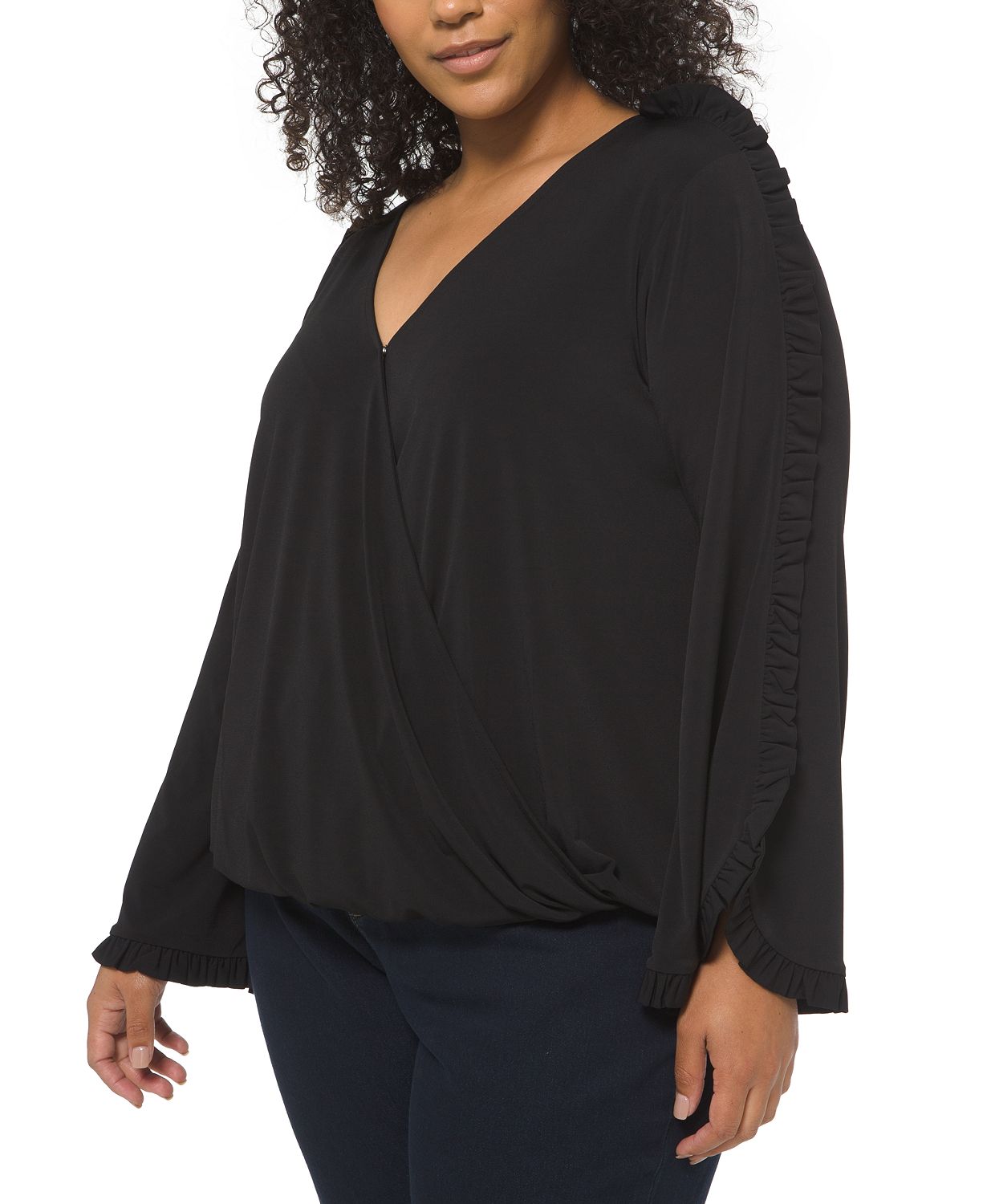 Michael Michael Kors provides the fashion detail you've been looking for with this ruffled bell-sleeve top, featuring an elastic-trimmed hem for a comfortable fit.
Elastic-trimmed hem
Imported
Ruffled bell sleeves
V-neck
Materials & Care
Machine washable
Polyester/elastane
Sizes: XXS, XS, S, M, L, XL, 1X, 2X, 3X
Lulus Exclusive! Love is in the air when you're wearing the Lulus Always Be There White Lace Strapless Mermaid Maxi Dress! Intricate floral lace shapes this stunning maxi dress with a strapless sweetheart neckline (with hidden no-slip strips) and princess-seamed bodice. A fitted waist tops a figure-skimming maxi skirt that falls to a flattering mermaid hem. Hidden back zipper/clasp.
Fit: This garment fits true to size.
Length: Floor length. Size small measures 52″ from top to bottom.
Bust: Works best for A to C cup sizes.
Waist: Fitted – very fitted at natural waist.
Hip: Fitted – consider sizing up for fuller hips.
Undergarments: May be worn with a strapless bra, adhesive bra, petals, or no bra.
Fabric: Fabric has no stretch.