"I'm so proud to be from Trinidad and Tobago and I love the opportunity to showcase our food to people who have never tried it, and fall in love with it." Sham Mahabir shares insights about his businesses as he educates persons in the UK about Trini dishes and other Caribbean cuisines.
Generating amazing experiences for customers has always been a passion of mine, so originally launching Limin' Beach Club pop-up was a passion project – I'm not a trained chef but I wanted to showcase my culture to the UK. Everything that has followed from then has always just been driven by pride about my heritage and wanting to bring people together.
My experiences are hugely positive; it's such an amazing feeling seeing customers really enjoy a new cuisine. I'm so proud to be from Trinidad and Tobago and I love the opportunity to showcase Trini dishes to people who have never tried it, and fall in love with it.
Trini dishes – saheena, aloo pies, pholourie, doubles
Limin' Beach Club offers a range of both Caribbean classics and Trini street food – from saheena and aloo pies to pholourie and chow, as well as roti with chicken and bake and sea bass. With the launch of Saga Boy Foods, I've also been able to offer the likes of lagoon duck curry, goat curry and river lime chicken, as well as our own sauces. We have big plans to expand with regular deliveries nationwide.
As for doubles, any Trinidadian would enjoy doubles, young or old – they're addictively delicious and perfect even for vegans and vegetarians. I've been on a mission to educate people around the world about doubles – everyone who tries them falls in love with them.
Doubles are the unofficial national dish of Trinidad and Tobago. Made up of warming, slightly spicy and tantalising flat bread sandwiched with a delicious chick pea curry made with turmeric, coriander, cumin and topped with cucumber chutney and pepper sauce, it's an amazing taste experience that you won't be able to get enough of.
Jerk & Beyond food festival and International Doubles Day
A born and raised Trinibagonian, I learned to cook when I was 13 which has served as the basis of the food I make today. After moving to the UK almost 25 years ago, I've been on a mission to educate people around the world on our amazing culture and cuisine.
I've lived with my partner James for 23 years who is an amazing support, and a huge driving force behind the work that I do. I originally launched Limin' as a pop-up in London's famous Old Spitalfields Market last in 2018 to rave reviews and reached number two on Tripadvisor out of 19,000 restaurants in London in a matter of weeks.
My passion for Caribbean food and bringing communities together led to creating Jerk & Beyond, a food festival that was attended by over 100,000 Londoners to showcase the breadth of the Caribbean's diverse cuisine. I then created and spearheaded the global International Doubles Day campaign to highlight my native Trinidad & Tobago's unofficial national dish, which has reached all corners of the globe.
Serving authentic Trini dishes and Threeways Rum
I have since launched the hugely popular Limin' Beach Club on London's Southbank serving authentic Trini dishes, generating mass coverage across the UK press. During the pandemic when restaurants were shut, I also launched Saga Boy Foods to deliver Trinbago dishes across Britain, and we have our own separate site launching for this brand this summer.
I've also launched a rum which is our house rum at Limin' Beach Club. Threeways Rum is a celebration of the diverse heritage and vibrant energy of the Caribbean. It is a union of the three different styles of rum production, and is a blend chosen from six different distilleries, all picked to represent different production techniques, styles and flavours.
Visit us in the UK or follow us on social media
If you're in the UK, come and visit us at Limin' Beach Club and we hope you'll order from us at Saga Boy Foods soon!
Otherwise, you can follow:
Limin' Beach Club: www.facebook.com/liminbeachclub and www.instagram.com/liminbeachclub
Saga Boy Foods: www.facebook.com/sagaboyfoods and www.instagram.com/sagaboyfoods
International Doubles Day: www.facebook.com/GetSomeDoubles and twitter.com/GetSomeDoubles
Threeways Rum: www.facebook.com/threewaysrum and www.instagram.com/threewaysrum
_________________________________________________
You may also like: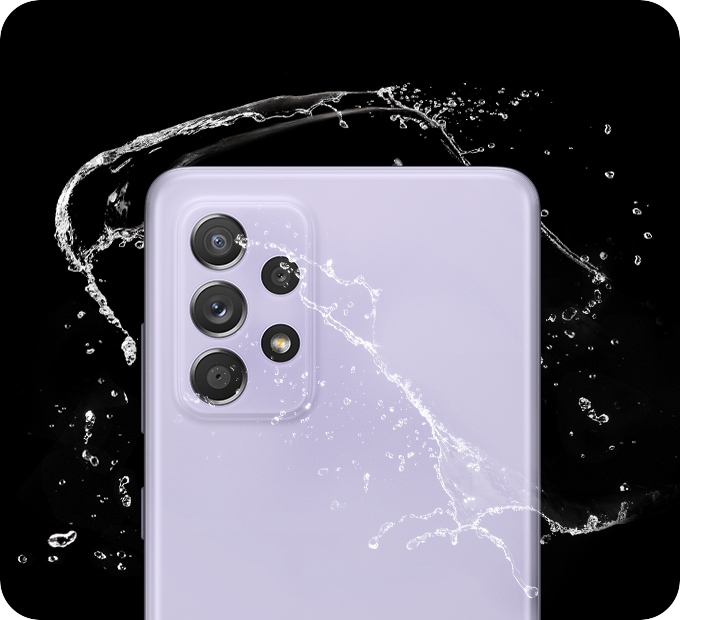 Now spill, splash and splatter resistant
Rated IP67 for water and dust resistance, this phone stands up to 1.0 meters of water for up to 30 minutes.¹ So it's fine to keep on playing and capturing if your phone gets a little wet.
Trini dishes, Trini dishes, Trini dishes, Trini dishes