Professional snake handlers allow passersby including children in Port of Spain to hold their snakes and pose for photos to capture their brave encounters.
This is common to see during the Carnival season all over Trinidad and Tobago with snake handlers charging a small fee to give people an experience of a lifetime.
Some people cringe, scream, and freeze as they get their pictures taken with the snakes, but the captured moment on their cameras is worth the trauma.
June 2014 – Issue 10 www.sweettntmagazine.com
Marissa Armoogam shares a photo of her son Aadam Ali posing with a snake at the Emperor Valley Zoo in Port of Spain. The zoo has a programme that allows the public to interact with the animals in the presence of a trained handler. Allowing children to pet animals educates them on local wildlife, habitat conservation, and ecology. Petting animals dispels any fears children may have of creatures known to be dangerous such as snakes, frogs, and giant lizards.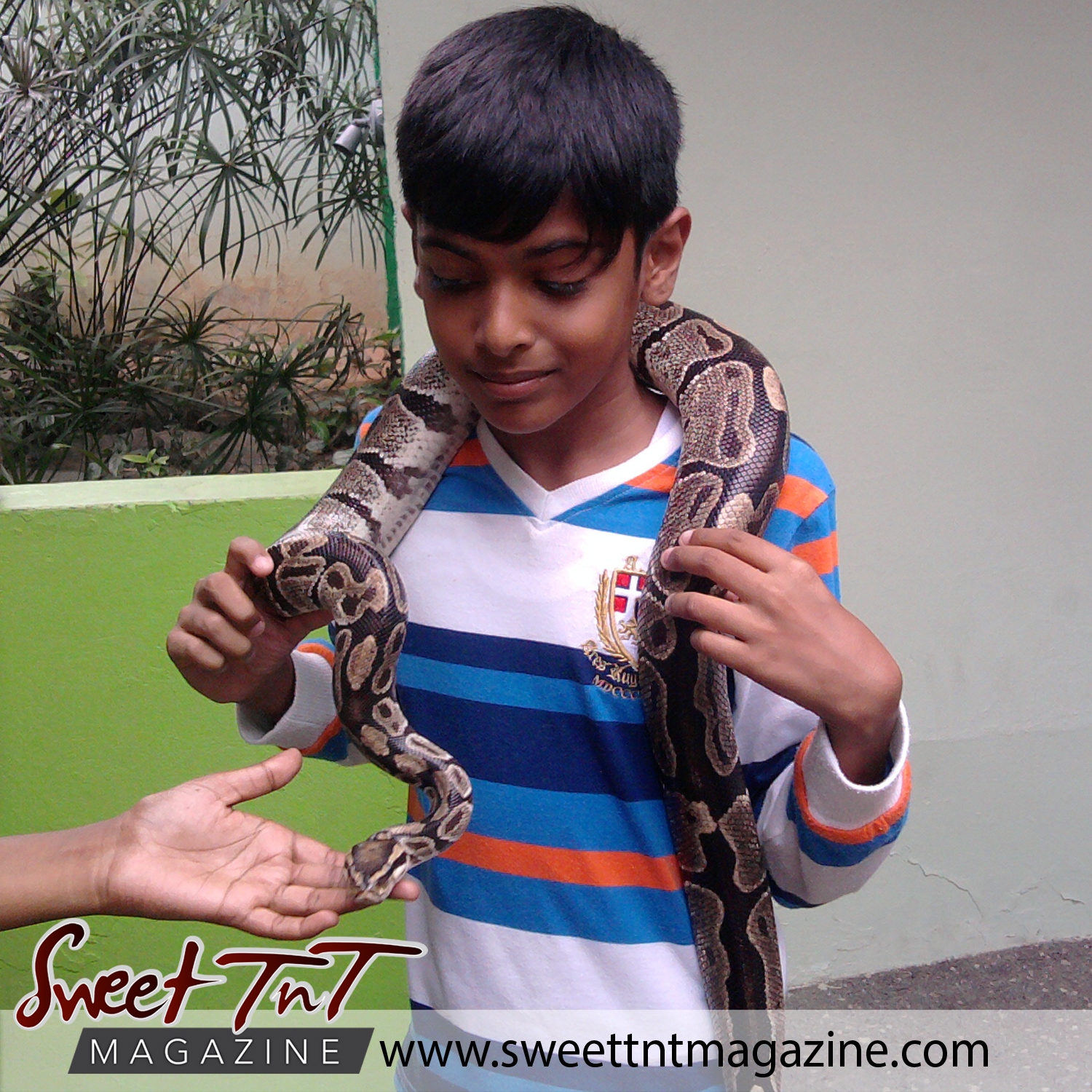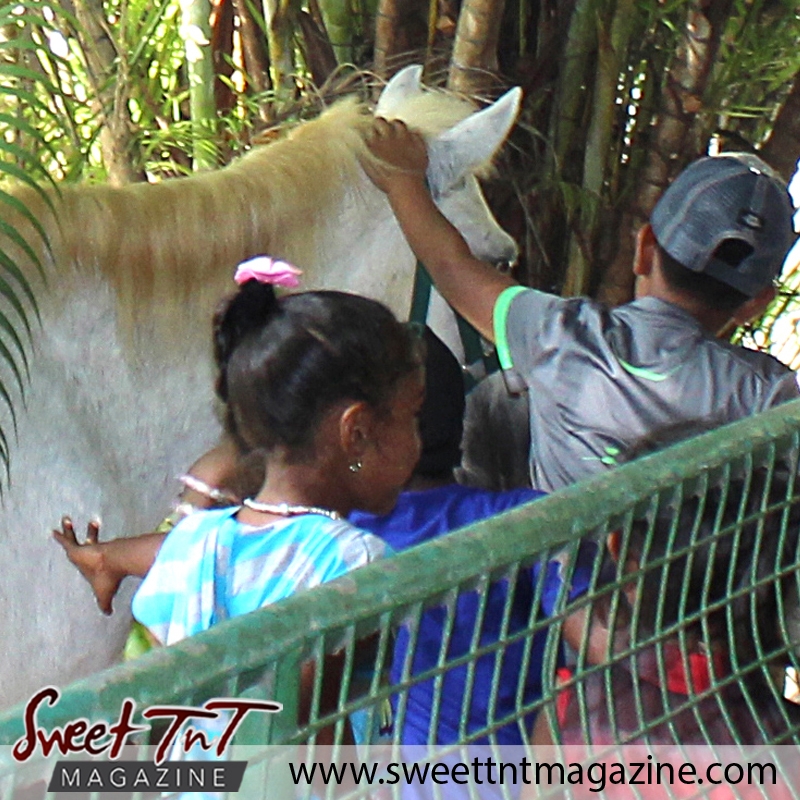 October 2014 – Issue 12 www.sweettntmagazine.com
You may also like:

By Candida Khan. It is crazy to admit, but I have not been to the zoo in 12 years. Since the additions of the tigers and giraffes, I was anxious for a visit. It was a very special surprise that I was taken to the Emperor Valley Zoo in Port of Spain for my birthday in June.
The first animal that we saw was the otter, drifting back and forth in the water. Sometimes he went under water and flipped over; swimming comically with his back paws only. Then we walked along to see the owl and toucan birds. The toucans were so stunning. Their plumage and beaks were uniquely coloured. Their tongues were thin and looked like sticks coming out from their beaks.

Tortoises and snakes
Walking along, we approached the tortoises and snakes. The tortoises were huge, slow and looked so old and wise. The snakes were curled up in their enclosed boxes.
By then it was snack time for the giraffes. We ran over to the area where they were kept. These two magnificent creatures stood by the gate. They were eating some special biscuits from one of the workers at the zoo.
White tigers another main attraction
My sister and I decided to feed them. Their tongues outstretched and reached for the biscuits in our hands. The giraffe I fed had a hard tongue and some saliva on it. It was really a great experience to interact with the giraffes. I thought to myself that they were so tall, yet the worker said that they were only babies.
After the exciting encounter with the giraffes, we made our way to see the white tigers. The babies were with the mother and the father was kept separately. The white tigers were the other main attraction because they are endangered. They looked like big kitties; really cute and soft.
We then checked out the lions and other birds. I really enjoyed my zoo outing. I cannot wait to see what animals they would bring to the zoo next


August 2015 – Issue 17   www.sweettntmagazine.com
Active Learning in the Classroom
You may also like:
Las Cuevas Beach for a cool dip
Maracas Beach for families, friends and vendors
Family trip to serene Tyrico Beach
Adventure at Buccoo Village and Pigeon Point
Rural vibe in Guaya, end point of Trinidad
Beautiful unspoilt Columbus Bay
Runaway to Salybia with family
A relaxing afternoon at Plymouth
Chacachacare – come to my island
Moruga a little village right off the shoreline