Self-inking stamps are suitable for modern branding and business needs since they do have a separate ink pad as all the elements are integrated into one stamp machine. It is ideal for office and is suitable for documentation and product package stamping. It is fast replacing traditional stamps.
Due to the significant importance of businesses and branding, you need to get stamps from suitable sources. Experts such as kiasuprint.com has the experience in making the best stamps with modifications to meet all the business needs such as branding and package stamping. These stamps have additional benefits to the business despite the limited information and details available. Here are some details you should know.
5 Things to know about self-inking stamps
1. One of the cleanest stamping methods
Rubber stamps can sometimes be very messy, with ink spillage everywhere, and sometimes not all the sides can produce enough ink to ensure the stamp is uniform and consistent. The self-inking stamp is suitable since it keeps the ink in its place and only stamps it when needed.
The traditional stamps also retain the ink even after stamping; hence you have to allow the ink to dry first before you hit it on the stamp pad to increase ink quality. The self-inking stamps allow the ink pad to retreat into the stamp, preventing any mess in case one stamps unknowingly. The retracted stamp also prevents the ink from leaking in case the stamp is resting on a surface.
The cleanliness makes it suitable for large-scale rubber stamping since the ink remains consistent and does not flow regardless of the number of documents you stamp. You can stamp multiple documents easily with no ink overflows, even when you shake the stamp while stamping. The retracted inkpad ensures the pad remains smooth and soaked in ink, unlike the traditional stamp pads, which can dry easily when exposed to conditions such as air.
2. Impact on cost
Rubber stamping can sometimes be expensive, especially when stamping more documents. For other traditional stamps, you need to have a rubber-stamping pad which you can use until it runs dry. Once it runs dry, you need to buy another pad since you have no option for refill and reuse. This makes them unsustainable since you have to throw them away after use.
The self-inking pads are suitable for multiple uses, and you can create multiple impressions; hence suitable for long-term needs. The other benefit is getting a new replacement and continuing to use it. The replacement process is also affordable for any new needs.
3. Saving time and space
A self-ink stamp requires less space than other traditional stamping kits. The traditional stamps have an ink pad and a stamp; hence you need a bigger space to accommodate these two. You also need specific locations to store them due to vulnerabilities to weather conditions.
Instead of the multiple spaces to store the pad and stamp, you can integrate these two into the same system, the self-ink rubber stamp. The ink pad retracts into the system; hence you do not need storage space. You can store it in the original box, and it does not need any special storage since it is not vulnerable to weather conditions.
You can use the self-inking pads consistently without stopping to increase the ink on the stamp. Once you begin using it, you can do it consistently since the ink storage compartment will continue to increase the ink on the stamp to ensure consistency. With the traditional rubber stamp, you need to take a break and hit the stamp on the pad to get more oink before you continue stamping.
4. Making a perfect impression
A perfect impression is suitable for all the documents you stamp before dispatching to the customers or the recipients. The stamp is environmentally friendly and has no adverse effects on the environment. An ink stamp will lead to paper waste, especially when stamping more documents; sometimes, the stamps may appear uneven.
A detailed stamp should be uniform in colour intensity, all the elements should be visible, and no edges or sides should appear faded. Self-inking stamps are suitable for professional uses and promote your brand by showing some elements of professionalism. The replacement is also simple when it runs out of ink; hence it is easy to use without littering any surface.
Share the epic with our fastest mobile processor ever and enhanced low-light selfies.
Pre-order to get a storage upgrade and more offers.
5. Multiple available options
Self-inking stamps are available in different colours; you can customise them easily in terms of shape and the contents to be stamped. You can choose the colours that fit your business needs, which are readily available in ordinary shops and stores. You can also choose a blend of colours without worrying about the next refill. Once you know what colours are used for your stamp, you can easily order the combination and refill the storage pad without professional help.
From the blend of colours or a unique selection, you can use the stamps as part of your branding strategy to stamp on different surfaces and to make the stamp unique and suitable for different needs. The options available are also the shape and other appearances; due to the flexibility, they can be modified into different shapes and sizes, enabling you to create different art as part of your stamp. This makes them the best for logo stamping and other special needs.
Conclusion
The self-inking stamps are the ideal replacement for traditional stamps since they can serve you effectively without shortcomings such as lack of uniformity, rigid stamping, and ink wastage. They are neat, long-lasting, flexible, and essential for branding and product promotion. They are also available in different options enabling you to customise them based on your needs.
_______________________________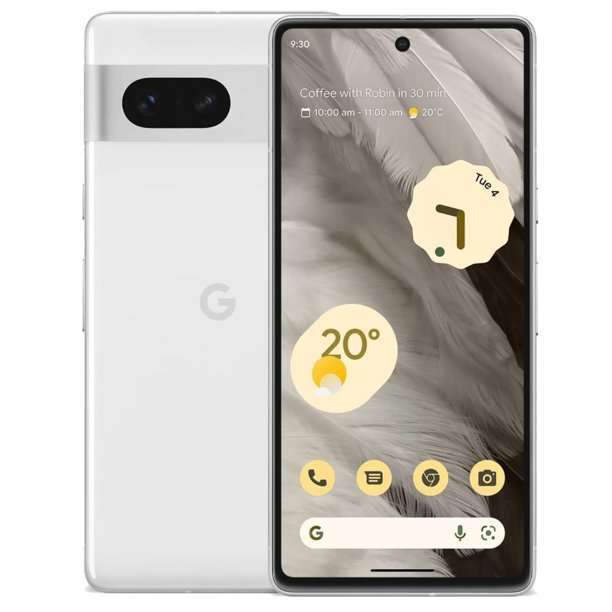 128 GB Smartphone, 6.3″ OLED Full HD Plus 1080 x 2400, Octa-core (Cortex X1Dual-core (2 Core) 2.85 GHz + Cortex A78 Dual-core (2 Core) 2.35 GHz + Cortex A55 Quad-core (4 Core) 1.80 GHz), 8 GB RAM, Android 13, 5G, Snow
When you buy something through our retail links, we may earn commission and the retailer may receive certain auditable data for accounting purposes.
You may also like:
Buy direct from the people who made it