In today's fast-paced world, the emphasis on natural fitness for women has never been more crucial. As we navigate the complexities of modern living, juggling work, family, and personal commitments, it becomes increasingly essential to prioritise our health.
But with countless diet fads, contradictory advice, and the ever-present societal pressures to look a certain way, embarking on a fitness journey can be overwhelming.
That's why this guide aims to offer an insightful and comprehensive look at maintaining natural fitness for women through holistic means. It focusses on various aspects—from diet and exercise to mental well-being and community support—so you can create a balanced lifestyle that prioritises your well-being from every angle.
Athleta
Alone we are strong, united we thrive.Together we create the Power of She.
Let's cut through the noise and equip you with the tools and knowledge you need to commit to a healthier, happier you. Whether you're just starting or looking to elevate your existing natural fitness routine, this guide offers you sustainable practices that contribute to overall mental and physical health.
Remember, there's no one-size-fits-all approach to fitness, but with this resource, you'll be well on your way to creating a personalised plan that works for you.
10 Sustainable practices that contribute to the natural fitness for women
1. Nutrition is key: What to eat and what to avoid
When it comes to natural fitness, a balanced diet acts as the linchpin. Opt for foods rich in nutrients like vitamins, minerals, and antioxidants. Keep a food diary if need be because what gets measured gets managed.
Also, involve a nutritionist who can provide you with a customised meal plan. Because every woman's body is different, nutritional needs can vary widely. A diet plan that is effective for your friend may not necessarily be beneficial for you. Hence, personalised nutrition advice is crucial for successful weight management and overall wellness.
Good-for-you groceries, simple recipes, recommended just for you.
Fresh produce, premium proteins—we've got everything to keep your fridge full and taste buds happy.
2. Beware of quick fixes
In a world of Photoshop and influencers, it's easy to get lured into solutions that offer immediate results. While the prospect of treatments like biopolymers injections may seem tempting, it's essential to be aware of the potential risks involved.
The FDA has explicitly cautioned against using silicone as an injectable substance due to potential severe health issues. Consult with healthcare experts for a more in-depth understanding and focus on natural fitness approaches for long-term well-being.
In today's digitally manipulated world, the temptation for quick fixes is high. But remember, achieving natural fitness is a marathon, not a sprint. Always seek professional medical advice before undergoing any treatments that promise instant results.
3. Water: The ultimate natural resource
You may have heard of the 8×8 rule—drinking eight 8-ounce glasses of water a day. While the actual amount of water you need can vary based on factors like age, sex, and activity levels, the key takeaway is: do not overlook hydration.
Carry a water bottle with you, especially when you're out and about. There are even smart water bottles now that remind you to drink water.
Women's Shoes
Made with Sustainable Materials
Was US$210. (24% off)
Now US$157.97
4. Mental health matters too
Your mental health is as important as your physical fitness. Incorporate mental wellness activities into your daily routine.
Try mindfulness apps, enroll in an online yoga class, or engage in simple breathing exercises. Make it a practice to relax and decompress every day, even if it's just for 5-10 minutes. Remember, your mind and body are interconnected; when one suffers, the other is affected too.
The most effective online
treatment for anxiety & depression
Get clinically-proven therapy and personalized psychiatry—all with 1:1 help from expert providers every step of the way.
Appointments available in as little as 24 hours.
5. The importance of regular exercise
Exercise is often perceived as a chore, something tedious that has to be endured rather than enjoyed. Change this mindset. Discover activities that you genuinely enjoy. When you look forward to exercise, it naturally becomes a part of your routine.
A 30-minute workout is just 2% of your day; you can certainly make time for that. Aim for at least 150 minutes of moderate exercise or 75 minutes of vigorous exercise per week, as per the American Heart Association guidelines.
Instructor-Led Workouts at Your Fingertips
Embedded HD Touchscreen Display
Zero-footprint Design; Easily Installs Flush to the Wall
50" Class Mirror Doubles as Sleek, High-end Decor
Bluetooth® Audio Compatible
Live + On-demand Classes Available 24/7
Motivating Instructors
6. The role of hormones in women's fitness
Hormones are often the unsung heroes (or villains) of a woman's health. If you're struggling with weight loss or gain, irritability, or other unexplained symptoms, consider undergoing a hormone panel test.
Your healthcare provider can prescribe medication or lifestyle changes based on your specific needs. Hormone imbalances can often be managed effectively through natural means like diet and exercise, but sometimes medical intervention is necessary.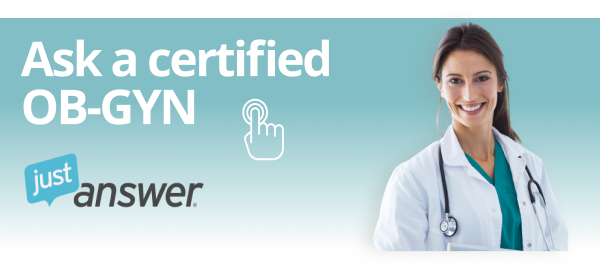 Pregnancy questions, missed periods, birth control, STDs & more
Save hundreds on health & medical guidance from obstetricians and gynecologists
Unlimited chats, plus discounts on alternative medicine & baby care. Join for only $1. Cancel anytime.
7. Community and support
Your community can be your biggest ally or your worst enemy when it comes to fitness. Surround yourself with people who inspire you to be better.
Engage in community service, participate in group activities, and foster positive relationships. A strong support network can serve as your safety net, catching you when you fall and propelling you to new heights when you succeed.
8. Importance of professional guidance
Fitness is not a one-size-fits-all approach. Even Google can provide just so much information; sometimes, you need a professional to guide you.
This can be in the form of a nutritionist, a personal trainer, or even a landscape architect if you're planning on designing an outdoor space conducive to your fitness journey. These experts can offer advice tailored specifically to your needs, making your journey towards fitness much more focussed and effective.
9. Benefits of natural supplements
Natural supplements can serve as your allies in this fitness journey. Whether it's a Vitamin D supplement for bone health or Omega-3 fatty acids for your heart, these add-ons can provide benefits that you may not be getting from your diet.
However, consult a healthcare provider before adding any new supplement to your diet. Unsupervised consumption can lead to complications.
Broad Spectrum CBD – 50mg per serving
Natural mixed berry flavor
All-natural ingredients
Organic, vegan & gluten-free
ND-THC***
10. Consistency is king
Last but not least, be consistent. Consistency trumps intensity. It's better to exercise moderately every day than to engage in a grueling workout once a week.
Use apps or traditional methods like journals to track your progress. Review your activities and tweak your strategies based on what's working and what's not. Be patient and remain committed; the results will follow.
by Eight Sleep
Pod – 11″ Mattress
Pod Pro – 12″ Mattress (inclusive of 1″ ComfortBlend Topper),Health Check, GentleRise™ MOST POPULAR
Pod Pro Max – 12″ Mattress w/ MaxChill™ (inclusive of 1″ ComfortBlend Topper), Health Check, and GentleRise™ NEW
Conclusion
Achieving natural fitness is an ongoing journey that requires commitment, effort, and, above all, the right knowledge. Remember, fitness is not just an individual goal; it's a lifestyle choice.
The tips in this guide aim to provide you with a well-rounded approach to achieving and maintaining natural fitness. Whether you're a novice or have been on this journey for years, there's always room to improve and grow. So take the first step today, stay committed, and reap the rewards of a naturally fit life.
________________________
When you buy something through our retail links, we may earn commission and the retailer may receive certain auditable data for accounting purposes.
You may also like:
Classic Leather Shoes US$80

Classic Leather Shoes US$80

Classic Leather Shoes US$80

Classic Leather Shoes US$80

Classic Leather Shoes US$85

Classic Leather Shoes US$80

Classic Leather Shoes US$80

Classic Leather Shoes US$80

Classic Leather Shoes US$80

Classic Leather Shoes US$80

Classic Leather Shoes US$100

La Casa De Papel Classic Leather Shoes US$100

THE FLINTSTONES Classic Leather Men's Shoes US$100