Women experiencing menopause would know about the dreadful hot flashes that go with it. These make you sweat during cool weather. They happen when the blood vessels near the skin's surface dilate to cool. The sweating may allow a woman to cool down her body.
Imagine that you are sitting in an air conditioned room looking at people wearing jackets but you feel as though you are sitting on the pavement in the scorching sun. Hot flashes can be very irritating and it makes women super uncomfortable. Here are some useful tips that can cool down a woman going through menopause that would make her life a lot easier.
1. Move with a portable fan
A woman can ease those aggravating hot flashes by keeping a portable fan wherever she goes. This is far better than using a book, newspaper, or a handheld fan that gives breeze when moved back and forth. These methods of fanning can actually work up the body and make the hot flashes even worse. A portable fan however can cool a woman down without any effort.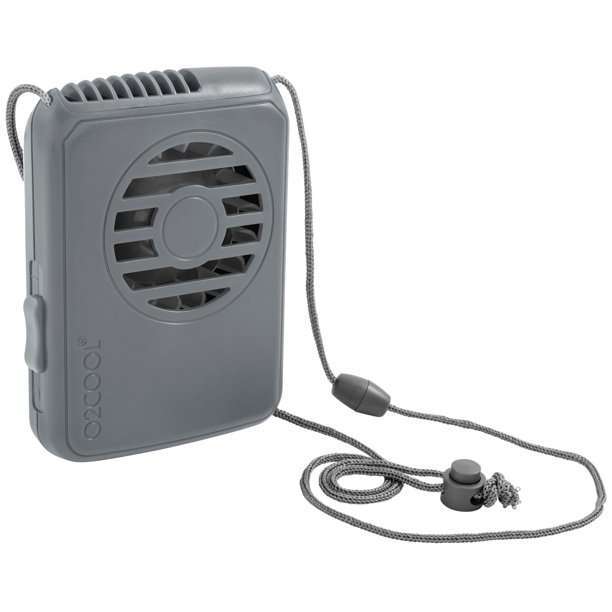 VERTICAL AIRFLOW KEEPS YOU COOL
WEAR IT AROUND YOUR NECK
GREAT FOR ANY OUTDOORS OCCASION
SUPER SLIM PROFILE
US$10.99
2. Use a hot/cold water bottle
While a woman is on the go, she can fill a water hot or cold bottle with very cold water. A woman can rest the cold bottle on her face, eyes, chest and neck to keep cool whenever those hot flashes come on. This bottle is likely to stay cool for a long period so she can be comforted for a while before refilling.
3. Keep a hot flashes relief spray close by
It may be a great idea to cool down those hot flashes by using a relief spray designed to cool down the symptoms of hot flashes. These sprays are advertised to work instantly to give relief to women experiencing hot flashes. Ingredients include peppermint oil, menthol, and alcohol. Women can try these relief sprays if they looking for options.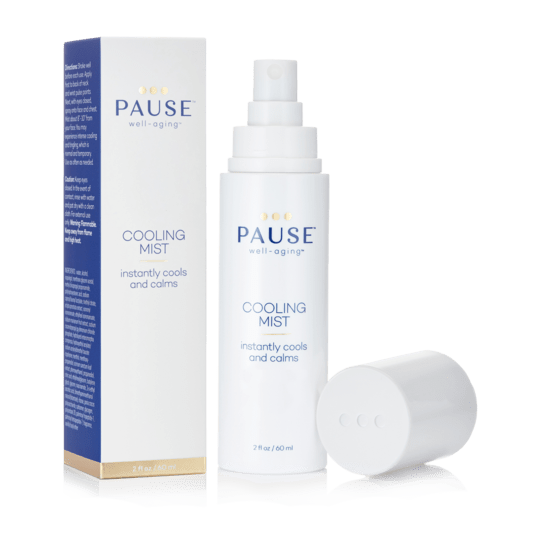 instantly cools and calms.
Why We Need This
Hot flashes are the most common symptom of hormonal changes during menopause. While they can't be prevented, our Cooling Mist provides instant relief from the discomfort of hot flashes by creating the sensation of lowering your body's surface temperature, cooling and calming skin, reducing redness and evaporating sweat. Formulated with our proprietary Pause Complex to help support healthy, hydrated skin. And not to worry: It won't disrupt makeup or stain clothes.
IN A CLINICAL STUDY of the Cooling Mist:
92% said they felt calmer even after one hour
89% said they felt refreshed immediately
>85% said their
US$33.15
4. Drink plenty of water
A natural way to manage hot flashes is to keep hydrated as much as possible. This does not mean that you wait until the hot flashes begin to cool it down by drinking a lot of water. It means that you should drink water all day to keep your body cool at all times. Try carrying around a two-litre water supply with you to ensure that you are always equipped with the amount of water you need.


HidrateSpark PRO, the world's smartest water bottle ever created. Available in stainless steel vacuum insulated material, keeping drinks cold up to 24 hours and lightweight, shatter and odour resistant Tritan ™ plastic. LED smart sensor "puck" glows to remind you when it's time to drink and tracks your water intake by syncing via Bluetooth to the HidrateSpark App. Choose from 3 sizes and 2 lid options and make it your own with custom glow colours in the app.
US$69.99
5. Avoid hot foods and drinks
Hot flashes have triggers and hot foods and drinks are culprits. This does not mean that you should only eat cold foods. You can enjoy a warm meal but just avoid eating blazing hot soups and drinking hot coffee at this stage in your life. Take precautions and ease your menopausal experience.
When you buy something through our retail links, we may earn commission and the retailer may receive certain auditable data for accounting purposes.
__________________________________________
You may also like:
5G6.8-inch Display From $599.99ᶿOriginal Price:$1199.99
6.7-inch Display From $399.99ᶿOriginal Price:$999.99
6.2-inch Display From $199.99ᶿOriginal Price:$799.99