Who needs to buy a fashion magazine to see what's trending when TikTok fashion trends can be seen for free? Even magazine editors and designers are turning to TikTok fashion trends to forecast the next collection.
It's no wonder why #FashionTok has more than 10 billion views in early 2023. Users upload amateur videos on clothing haul, styling inspiration, outfits inspired by zodiac signs, and their DIY ideas.
People are quickly joining TikTok fashion trends like TikTok made me buy it, What I ordered vs what I got, Y2K trends, and Upcycling clothes.
Some of the most popular hashtags for TikTok fashion videos are #FashionShow with over 4 billion views, #sustainablefashion and #fashionblogger with over 3 billion views, and #fashionista with over 2 billion views.
The big businesses have also jumped onboard the TikTok fashion trends with Influencer Partnership as their brands are associated with the digital world's most loved entertainers. Advertisers can even connect with Gen Z through Fanbytes.
Also, TikTok has gone as far as to make the social media platform the go-to place for fashion by partnering with the British Fashion Council in September 2021 and launching TikTok's Virtual Fashion Month and TikTok's Shopping.
But how is it that this social media platform has come to influence the fashion industry with such great power?
The same way Amazon Kindle Direct Publishing made it easy for writers to bypass the publishing gatekeepers, TikTok did the same for designers. Here are 10 simple reasons TikTok fashion trends changed the industry for everyone.
10 Simple reasons TikTok fashion trends changed the industry
You express yourself freely
On TikTok, you are free to show the world your ideas from the comfort of your home. You are not dependent on an established clothing company to approve your work.
TikTok shows your videos to people who have clicked on similar videos. Your viewers decide if you have created the next TikTok fashion trend just by viewing, liking and sharing.
TikTok fashion trends move fast
TikTok fashion trends come and go faster than the big brands can keep up. Trends rope in billions of views in one week and then people forget about them by the next.
Gen Z doesn't wait on the next fashion season to tell them what's in style. They turn to TikTok fashion trends, recycle what they already have or head down to the retail store to grab the items needed to keep up with their friends.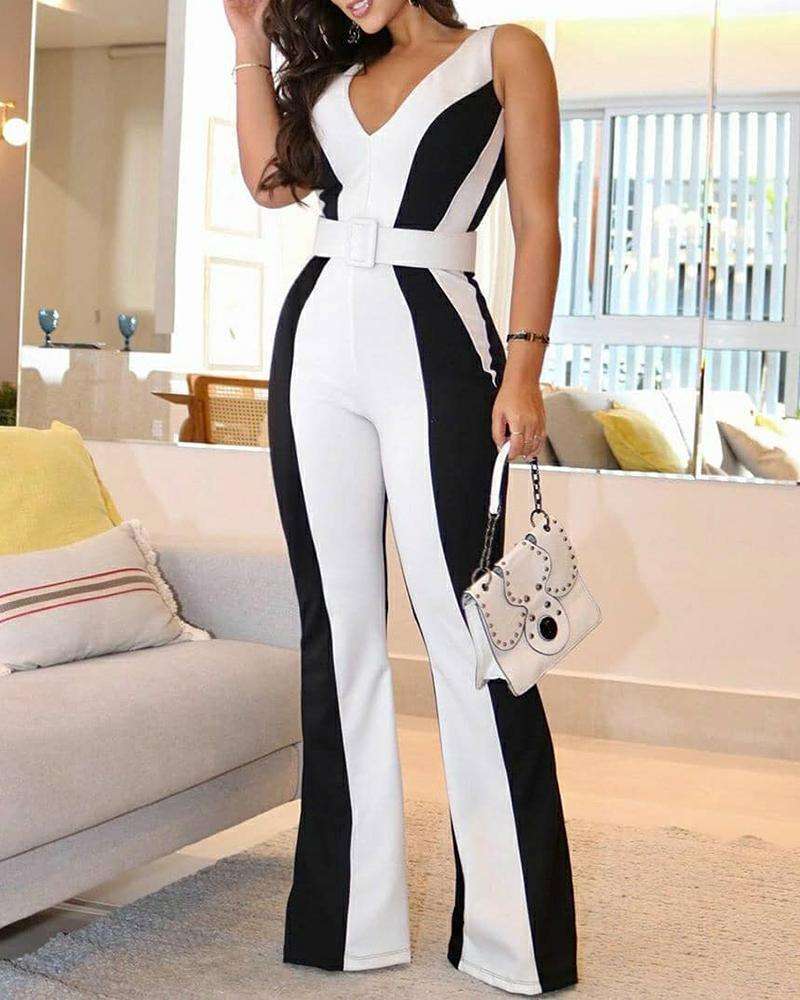 Was US$11.99 -36%
Now US$7.68
TikTok videos are easy to make
It is so easy to make a TikTok video using your phone that even young children are doing it. Gone are the days where designers had to invest hundreds of hours to make 30-second promotional videos.
Designers are no longer dependent on professional videographers and fashion magazines to be seen. Content creators are consistently updating fans with their new ideas in short form videos. They make them in as little as a few minutes.
Little to no costs involved
Many content creators spend little to no money to start a TikTok fashion trend. Users on #diyclothes, #diyfashion, #upcycle, #upcycledfashion, and #diysewing cut up and decorate clothing that they already have to make new styles. They pay nothing to create videos and are not faced with advertising expenses.
Unlike Facebook that prompts you to run a campaign to access your fans, TikTok shows your new posts to all your followers for free. Even your audience doesn't have to purchase magazines or pay a subscription fee to see the latest trends.
Colours
US$42.00
Self-marketing is far more personal than traditional advertising
No one can tell your story better than you can and TikTok is the best place for self-marketing. People will support anything that you are selling because they love you, the way you look, speak, act and the joy that you make them feel for a few seconds on their phones.
Traditional advertising however whether it's on social media, TV, radio, websites, billboards and newspapers are often seen as interruptions in our daily lives. Most people look for the close-off button on advertisements, keep on scrolling, avert their eyes, or simply change the channel.
Fashion designers get seen
Every single fashion designer can be seen on TikTok. There is no group of elitist controlling TikTok fashion trends. Children, teens, adults, elderly, rich, middle-class, poor, and people of any race and culture can share their designs with the world.
Even the big brands have joined the TikTok fashion trends. Gucci reposted creators' posts who took the #GucciModelChallenge that had over 800 million views by early 2023. Gucci asked users to pile a bunch of random items on top of each other to create an eclectic, Gucci-esque look.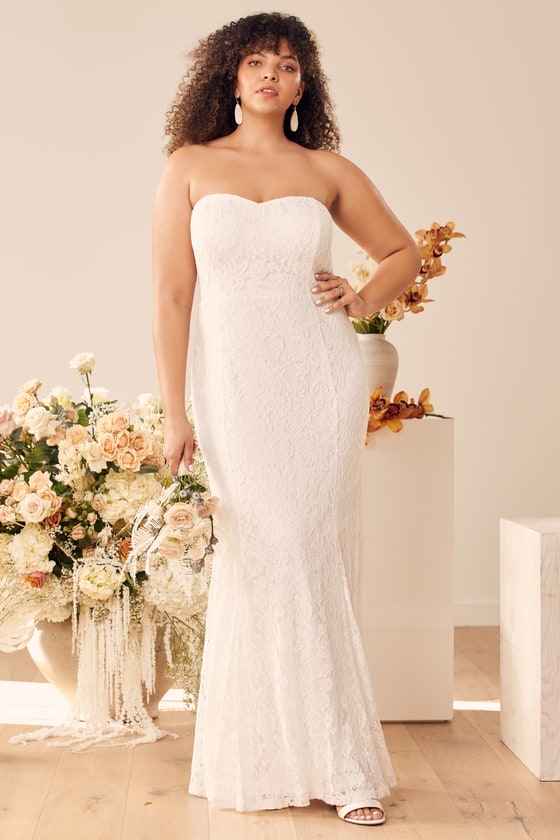 Sizes: XXS, XS, S, M, L, XL, 1X, 2X, 3X
Lulus Exclusive! Love is in the air when you're wearing the Lulus Always Be There White Lace Strapless Mermaid Maxi Dress! Intricate floral lace shapes this stunning maxi dress with a strapless sweetheart neckline (with hidden no-slip strips) and princess-seamed bodice. A fitted waist tops a figure-skimming maxi skirt that falls to a flattering mermaid hem. Hidden back zipper/clasp.
Fit: This garment fits true to size.
Length: Floor length. Size small measures 52″ from top to bottom.
Bust: Works best for A to C cup sizes.
Waist: Fitted – very fitted at natural waist.
Hip: Fitted – consider sizing up for fuller hips.
Undergarments: May be worn with a strapless bra, adhesive bra, petals, or no bra.
Fabric: Fabric has no stretch.
Easy to go viral
If people enjoy watching you and your work, it is very easy for just one video to go viral within minutes on TikTok. The algorithm for showing your videos is based on user interactions, video information, and device and account settings. This means that it is possible for billions of people across the world to see your work.
On other social media platforms, however, the advice on how the algorithm works is all over the place. People are constantly guessing and changing their minds about how it works on YouTube, Facebook and Instagram. One common factor though is that you have to keep on posting and you might get lucky.
FOR: Yoga, studio, or floor practice
FEEL: Powervita™ fabric is buttery soft with support that feels like a gentle hug
FAVE: Crop silhouette keeps you breezy during your practice
Shop the Ultra High-Rise Elation Tight here
$5 for every pink and Empower Bra purchased will be donated to the American Cancer Society to support access to screening and preventive women's health testing and education*
*The American Cancer Society does not endorse any product or service
More entrepreneurship opportunities
Becoming an entrepreneur in the fashion industry is made easier when you ride the TikTok fashion train. Fashion designers are born as they sew, design and model their work for fans. People open retail stores and have their friends act out skits wearing the clothing that they sell.
Viewers are reminded to check out the link below to show support. The link usually leads to a merchandise website so that fans can show love by spending money. Advertisers also pay for content creators to wear their brands in the videos. This way, self-employment is created often.
Clover Black Velvet High Heels Elevate your shoe-drobe with these velvet high heels. Featuring a black velvet material, a thin ankle strap and stiletto heel, what's not to love?
Velvet
Buckle fastening
4″ Heel
You reach like-minded people easily
Since TikTok shows your videos to people who are already interested in what you do, you reach like-minded people easily. Creatives can be bold with their designs on TikTok knowing that their audience would like and share their work immediately.
On other social media platforms, however, you are exposed to trolls, who don't know how to keep on scrolling, but feel it necessary to leave insulting comments on posts that they don't like. TikTok's algorithm encourages designers to keep on sharing.
Lulus Exclusive! Get swept off your feet in the Lulus Garden Bliss Dusty Lavender Cutout Maxi Dress! Elegant chiffon shapes this stunning dress featuring a rounded neckline, short fluttery sleeves, and a darted bodice. High fitted waist tops a cascading maxi skirt with a stunning side slit, while a back cutout adds a little something extra that's sure to turn heads.
US$89.00
Views are organic unlike sponsored posts
People actually pay more attention to posts that have gotten popular organically over the ones that are sponsored. How many times have you Googled something and selected the article at top with the word AD stamped on it?
People don't care if the sponsored articles have valuable information in them and that the advertisers simply want to be seen first. They believe that if it's paid for, then the AD is not to be trusted. TikTok fashion trends are created by ordinary people who post, view, like and share which seems far more trustworthy.
Conclusion
TikTok fashion trends come and go quickly but the platform has changed the fashion industry for many people. All generations have come onboard starting and following trends that suit their styles. If you are not on TikTok as yet, it's not too late because the ever-growing social media platform has a lot to offer for a long time.
_________________________
When you buy something through our retail links, we may earn commission and the retailer may receive certain auditable data for accounting purposes.
You may also like:
| | |
| --- | --- |
| Product Dimensions | 163 x 76 x 9 inches |
| Item Weight | 6.9 ounces |
| ASIN | B09TG89P52 |
| Item model number | PAT60001US |
| OS | Android 12 |
| RAM | 8 GB |
| ROM | 512 GB |
| Wireless communication technologies | Cellular, Wi-Fi |
| Connectivity technologies | Bluetooth, Wi-Fi, NFC |
| GPS | True |
| Special Features | Touchscreen, Bluetooth Enabled, Fast Charging Support, 8 GB RAM, IP52, Glonass, Dual Camera, LTEPP, Wireless Charging, Water Resistant, Video Calling, 4K Video Recording, Text/Messaging, AGPS, 512GB Internal Storage, Android 12, Camera, Galileo, Smartphone, Built-In GPS, Mobile Hotspot Capability |
| Display technology | OLED |
| Other display features | Wireless |
| Device interface – primary | Touchscreen |
| Other camera features | Rear, Front |
| Form Factor | Smartphone |
| Colour | Cosmos Blue |
| Battery Power Rating | 4800 |
| Included Components | SIM Tray Ejector, Adapter, USB Cable |
| Manufacturer | Motorola |

Was US$999.99 Now US$499.99