Carl Szabo, Vice President & General Counsel, NetChoice makes the following statement on how Elon Musk's Twitter Files underscore the need to prevent political jawboning.
For 20 years, NetChoice has been protecting free enterprise and free expression on the Internet. We spend every day fighting for this mission. This weekend, Twitter CEO Elon Musk showed the world why we are so passionate about it.
On Friday, journalist Matt Taibbi tweeted excerpts of "the Twitter Files", on how politicians used their influence to pressure social media platforms to suppress sharing of the Hunter Biden laptop story that broke just a few weeks before the 2020 elections.
No politician or government employee should be allowed to use their power to suppress Americans' free expression. This practice is commonly called "jawboning", and it is a clear threat to the free flow of political debate in America.
Unfortunately, this is not the only example of potential jawboning we've seen lately. Jawboning has eroded our First Amendment protections, and we must take them back. The Twitter Files further confirm that Congress must act to protect free expression.
Twitter Files show why political actors shouldn't interfere with decisions of social media companies
In the US House of Representatives, Rep Jim Jordan (R-OH) has introduced legislation called the Protecting Speech from Government Interference Act. This is the first proposal we've seen that directly addresses jawboning and would protect Americans and our businesses from politicians coercing private platforms to suppress free expression. We hope there's serious consideration of this bill in the next Congress, where Republicans control the House of Representatives.
Our mission is to protect Americans' free expression online. These files show why political actors should stop interfering with the private decisions of social media companies. Threats to free speech are a bipartisan concern, and we must ensure our leaders respect those freedoms.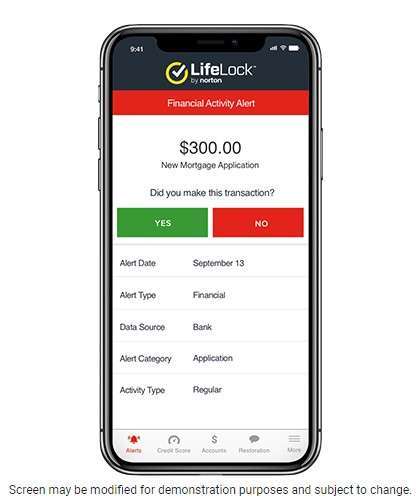 Sign Up
It only takes a few minutes to enroll.
We Scan
We look for threats to your identity.
We Alert†
We alert you of potential threats by text, email, phone or mobile app.
We Resolve
If you become a victim of identity theft, a U.S.-based Identity Restoration Specialist will work to fix it.
We Reimburse
We'll reimburse funds stolen due to identity theft up to the limit of your plan.†††
Congress needs to pass a law to prevent politicians and government officials from manipulating political discourse behind the scenes. Many lament the politicization of American media, and there's no doubt that political pressure has only added to this polarization. It's past due for Congress to address the issue of government pressure on the media and free enterprise.
– Globe Newswire, Washington
_________________________________
Available Card Tiers: Obsidian, Frosted Rose Gold, Icy White, Royal Indigo, Jade Green, Ruby Steel and Midnight Blue.
5% Cash back
When you buy something through our retail links, we may earn commission and the retailer may receive certain auditable data for accounting purposes.
You may also like:
| | |
| --- | --- |
| Product Dimensions | 163 x 76 x 9 inches |
| Item Weight | 6.9 ounces |
| ASIN | B09TG89P52 |
| Item model number | PAT60001US |
| OS | Android 12 |
| RAM | 8 GB |
| ROM | 512 GB |
| Wireless communication technologies | Cellular, Wi-Fi |
| Connectivity technologies | Bluetooth, Wi-Fi, NFC |
| GPS | True |
| Special Features | Touchscreen, Bluetooth Enabled, Fast Charging Support, 8 GB RAM, IP52, Glonass, Dual Camera, LTEPP, Wireless Charging, Water Resistant, Video Calling, 4K Video Recording, Text/Messaging, AGPS, 512GB Internal Storage, Android 12, Camera, Galileo, Smartphone, Built-In GPS, Mobile Hotspot Capability |
| Display technology | OLED |
| Other display features | Wireless |
| Device interface – primary | Touchscreen |
| Other camera features | Rear, Front |
| Form Factor | Smartphone |
| Colour | Cosmos Blue |
| Battery Power Rating | 4800 |
| Included Components | SIM Tray Ejector, Adapter, USB Cable |
| Manufacturer | Motorola |

Was US$999.99 Now US$499.99