In today's digital age, home budgeting apps have gained significant popularity as tools to help individuals manage their finances effectively.
These apps promise to empower users by providing them with comprehensive financial, personalised budgeting options, and real-time expense tracking. However, there is a concern that these very tools intended to promote financial responsibility may inadvertently encourage overspending.
In this article, we will delve into the pros and cons of home budgeting apps, examining their impact on users' financial habits and exploring the delicate balance between empowerment and potential overspending.
The rise of home budgeting apps
In recent years, family budgeting apps have emerged as go-to solutions for individuals seeking better control over their finances. These apps provide a range of features, including expense tracking, budget creation, bill reminders, and even investment tracking.
With intuitive interfaces and user-friendly designs, these apps have made financial management more accessible to the masses.
Empowering users through financial insights
One of the primary benefits of home budgeting apps is the ability to gain valuable financial insights. These apps offer a comprehensive overview of income, expenses, and saving patterns, empowering users to make informed decisions about their spending habits.
By visualising data in charts and graphs, users can identify areas where they can cut back or allocate funds more efficiently, ultimately promoting financial awareness and accountability.
Personalised budgeting options
The best budget apps provide personalised budgeting options that cater to individual needs and goals. Users can set spending limits for various categories, such as groceries, entertainment, or transportation, ensuring that they stay within their desired financial boundaries.
These apps often send notifications or alerts when users approach or exceed their set limits, acting as gentle reminders to maintain financial discipline.
Access stocks, ETFs, and more. Oh, and no commission fees. That's right. Zero. Nada. Zilch. Your first stock is even on us.
*Conditions apply
Real-time expense tracking
The real-time expense tracking feature offered by budgeting apps for couples is undoubtedly one of their most valuable aspects. Users can instantly log and categorise their expenses as they occur, ensuring that they have an accurate picture of their financial status at any given time.
This feature helps users stay accountable for their spending, reducing the likelihood of impulsive purchases and promoting responsible financial behaviour.
Gamification and positive reinforcement
To make the budgeting process more engaging, many home budgeting apps incorporate gamification elements and positive reinforcement techniques.
Users are rewarded for meeting their financial goals or sticking to their budgets through virtual badges, achievements, or other incentives. This gamified approach can motivate users to develop healthy financial habits and reinforce positive behavior over time.
Potential pitfalls: Encouraging overspending?
While home budgeting apps have undeniable advantages, there are concerns that they may inadvertently encourage overspending. The convenience and ease of use can lead to complacency, as users may rely too heavily on the app without exercising critical thinking or discipline.
Moreover, some apps use personalised advertisements or suggest spending patterns based on past behaviour, which could tempt users to make unnecessary purchases.
Striking the balance
To ensure that home budgeting apps truly empower users without promoting overspending, certain precautions must be taken. First and foremost, users should approach these apps as tools rather than relying solely on them.
They should combine their app usage with personal financial knowledge, responsible decision-making, and periodic self-reflection on spending habits. By treating the app as a guide rather than a solution, users can strike a healthy balance between empowerment and responsible financial behavior.
Education and financial literacy
To maximise the benefits of home budgeting apps, a strong emphasis on financial education and literacy is crucial. Users should strive to expand their financial knowledge, understand concepts like interest rates, investment strategies, and debt management.
When armed with this knowledge, users can make informed decisions, effectively utilize the features provided by budgeting apps, and avoid falling into the trap of overspending.
Conclusion
Home budgeting apps have the potential to be powerful tools for empowering users in managing their finances effectively. By providing financial insights, personalised budgeting options, and real-time expense tracking, these apps offer valuable assistance in promoting responsible financial behavior.
However, users must exercise caution to strike the delicate balance between empowerment and potential overspending. By combining app usage with personal financial knowledge and discipline, users can harness the full potential of home budgeting apps and achieve their financial goals while avoiding unnecessary debt or impulsive purchases.
_______________________
When you buy something through our retail links, we may earn commission and the retailer may receive certain auditable data for accounting purposes.
You may also like: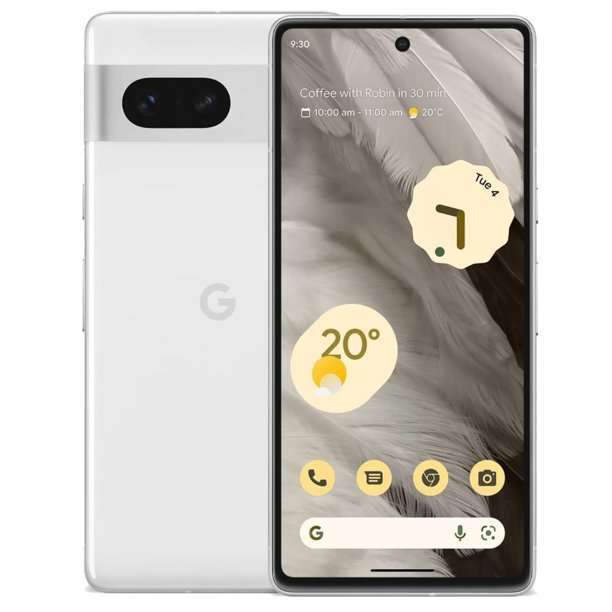 128 GB Smartphone, 6.3″ OLED Full HD Plus 1080 x 2400, Octa-core (Cortex X1Dual-core (2 Core) 2.85 GHz + Cortex A78 Dual-core (2 Core) 2.35 GHz + Cortex A55 Quad-core (4 Core) 1.80 GHz), 8 GB RAM, Android 13, 5G, Snow