After a baby is welcomed into a home, many parents are cautioned to expect the temper tantrums of the terrible two. At this age, your child is learning so much about this new world around him or her. It can be frustrating to a toddler when denied the opportunity to enjoy these new things his or her way.
Ruling out a child with mental challenges, it is normal for children to have temper tantrums at an early age. The trick is for parents to deal with the behaviour appropriately before the child reaches age 3. Here are 5 parenting tips to help you calm down your screaming toddler and teach him or her proper values before entering pre-school.
1. Create a calm space during a temper tantrum
A child usually throws a temper tantrum when refused something that was requested. Do not fight fire with fire. A screaming toddler requires a calm environment in order to bubble down. You must find your most soothing voice and explain fully why you are unable to fulfill the child's request. If the child ignores you and gets louder, calmly repeat your reason. A stubborn child may make you feel to get angry, but it is important for you to maintain your peaceful nature the entire time.
Remember, from birth up to toddler, the same child has been crying loudly to get you to do what he or she wanted. Since acting up to be heard has been working thus far, it is only natural for the behaviour to continue. The difference now is that your method must change when dealing with these requests. Stay calm and firm with your stance, and your child would eventually learn that throwing a temper tantrum is a waste of time.
2. Distract your child when temper tantrum starts
You should know your child's favourite things. When a temper tantrum starts, ignore what is happening and focus on that special toy, video, song, dance, or game your child loves the most. Move far away from the item that is causing the tantrum and get involved with the new task. Make sure to laugh and show that you are enjoying yourself.
According to Parents.com, "Children have pretty short attention spans—which means they're usually easy to divert," says Dr Levy. If your kid is about to go off the deep end at the supermarket because you won't buy the super-frosted sugar-bomb cereal, try quickly switching gears and enthusiastically saying something like, "Hey, we need some ice cream. Want to help me pick a flavour?" or "Ooh, check out the lobster tank over there!"
Was US$34.00 Now US$17.00
3. Find a time-out that works
Time-out is a common disciplinary technique used when dealing with temper tantrums. Parents have tried depriving children of the things they love, grounding them for a certain period, and isolating them in a room until they have learned their lesson. If the time-out is done properly, it can actually help the child, but if not, then the problem can worsen. According to Parenting For Brain, "Time-out becomes a punishment when it's given with hostility, yelling, intimidating tone of voice, long duration, or humiliation, such as using a time-out chair at home or standing in a corner in front of the whole class in school. None of these practices teach your child how to behave appropriately."
Young children listen to every word you say and understand your actions toward them very well. Time-out for temper tantrums is only effective when certain techniques are put in place when doing it. Calmly let your child understand exactly what is time-out and why it is given. Create a quiet space without toys, devices and other people. Communicate with your child in a positive manner during time-out. Talk about good behaviour, praise your child for the times he or she did nice things and give a hug for it. Let the child know that hugs are not given for bad behaviour because it is not good. Repeat this action and you would teach your child some valuable lessons for social interaction.
4. Give your toddler positive attention
Children who lack attention from busy parents sometimes try to get the attention by throwing temper tantrums. Negative attention is still attention. Many parents have a very tight window available to spend quality time with their children. While they try to provide the child with economic and social needs, parents sometimes neglect the child's psychological needs.
To avoid these senseless temper tantrums, shower your child with positive attention every single day. While you dress for work, over the phone, when you reach home and while you tuck your child into bed, talk to your toddler like a regular person. Tell jokes that your child will understand and laugh with him or her. Read story books with enthusiasm and keep your child's interest. Ask questions about your child's day, listen to the babble and respond positively whether or not you understand the words. Cheer the efforts of your child when he or she performs tasks successfully like eating healthy foods, brushing teeth, taking a bath, drawing, painting and colouring something on paper. An appreciated child has little interest in seeking attention.
AI Stories (Improve Spelling and Reading Skills)

EA Stories (Improve Spelling and Reading Skills)

EE Stories (Improve Spelling and Reading Skills)

EI Stories (Improve Spelling and Reading Skills)

EY Stories (Improve Spelling and Reading Skills)

IE Stories (Improve Spelling and Reading Skills)

OA Stories (Improve Spelling and Reading Skills)

OO Stories (Improve Spelling and Reading Skills)

OW Stories (Improve Spelling and Reading Skills)

OU Stories (Improve Spelling and Reading Skills)
These fun books of words with rimes that contain digraphs, trigraphs and 4-letter graphemes in many stories are useful for story time, spelling improvement classes, poetry sessions, improving phonological and phonemic awareness, and reading intervention programmes.
These spelling books come in both e-book and paperback formats for your pleasure. They make up a series of fun books that are having a spelling party on the inside.
The 2022 editions are AI Stories, EA Stories, EE Stories, EI Stories, EY Stories, IE Stories, OA Stories, OO Stories, OU Stories and OW Stories. They are all having their own fun with words.
5. Teach your child real world skills
Knowledge is power and the more you know, the less time you have to waste on trivial matters. A toddler who is occupied with learning his or her world does not have the time to throw temper tantrums for nonsense. Keeping children occupied expands their knowledge and interest in wanting to learn more. Some parents may think it is enough to provide a toddler with a drawing book, colour pencils, crayons, finger paint, slime, a tablet, toys and a tricycle. Toddlers are people too who will be entering school soon. They need real world skills to prepare them to have conversations with people in society and they are at the right age to start learning these lessons.
Take your toddler into the kitchen. Show him or her how vegetables are washed, chopped and cooked on the stove. Keep reminding your child about the dangers of using knives, stove lighters and going near the heated oven. Explain the difference between food and cleaning detergents. Show your discomfort around fire and disgust for dangerous substances. Go to the wash room and let your child help with the laundry. You will be surprised to see how quickly a two-year-old will learn how to operate a washing machine and dryer after being taught.
Start a kitchen garden in your backyard and get your toddler's hands dirty. Teach your child about the soil, seeds, plants, sun, water, and how to care for plants. This is also a great moment to explain the dangers of pesticides and weed killers. These real-life lessons will make your child knowledgeable, skillful, articulate when communicating, and less likely to throw temper tantrums.
______________________________________
When you buy something through our retail links, we may earn commission and the retailer may receive certain auditable data for accounting purposes.
You may also like:
Athleta
Alone we are strong, united we thrive.Together we create the Power of She.
Daily computing companion
Intel® Pentium® processors let you to stream & work with ease
14 inch HD display with thin borders provides an extraordinary viewing experience
Weighing just 1.4kg / 3.09lbs, take this lightweight & portable laptop anywhere
Enjoy built-in dual speakers from Dolby Audio™ boasting rich sound
Includes 1 year Microsoft 365 Personal with 1 TB Cloud Storage
Starting at US$259.99 Save 18%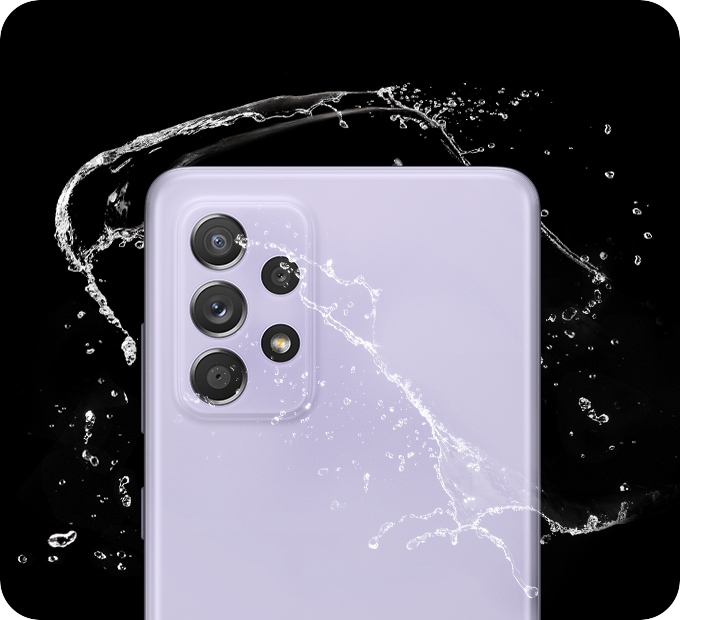 Now spill, splash and splatter resistant
Rated IP67 for water and dust resistance, this phone stands up to 1.0 meters of water for up to 30 minutes.¹ So it's fine to keep on playing and capturing if your phone gets a little wet.