Lately, there has been a significant increase in interest in redox supplements within the health and wellness industry. These supplements help to enhance the body's natural redox signalling molecules, which play a crucial role in maintaining good health.
Customer feedbacks like ASEA reviews can provide more insights into its effectiveness. These molecules are responsible for cell communication and support different physiological processes. Here are five main advantages of including redox supplements in your daily wellness regimen.
Life-changing therapy &
tools for a new you.
5 Main advantages of redox supplements
Boosts immune system
Many systems that keep your body healthy rely on a communication process that takes place at the cellular level. Redox signalling molecules power this cellular communication.
These molecules are made naturally by the mitochondria in each of your cells. However, they can become depleted as you age.
The cellular signals produced by the molecule help promote positive gene expression, which in turn helps the body resist disease and maintain vitality.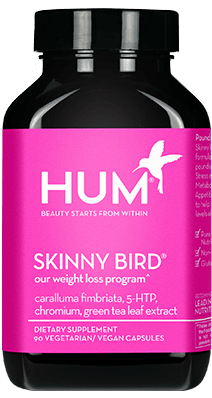 SKINNY BIRD®
weight loss program
Helps curb appetite
Balances blood sugar levels
Helps control stress eating
Caralluma, 5-HTP and Chromium
90 vegan capsules, 30 days
Reduces risk of cancer
Millions of people suffer from weak immune systems, unhealthy inflammatory responses, cardiovascular problems, digestive issues, hormone imbalances, etc.
These challenges stem from a breakdown in cellular communication. A redox supplement allows your body to become the perfect machine it was designed to be.
The redox balance of biological macromolecules is critical for normal cell homeostasis and function. In cancer cells, the redox balance is disrupted by excessive production of ROS that triggers oxidative DNA damage and mutations in pro oncogenes and tumor-suppressor genes, leading to the development of tumors. Redox supplements may help reduce cancer risk by enhancing reductive stress in cells.
The most effective online
treatment for anxiety & depression
Get clinically-proven therapy and personalized psychiatry—all with 1:1 help from expert providers every step of the way.
Appointments available in as little as 24 hours.
Boosts brain health
The brain requires high energy and oxidative metabolism. Its modest antioxidant defenses, low regenerative capacity, high levels of polyunsaturated fatty acids prone to peroxidation, and the accumulation of redox-active metals render it vulnerable to oxidative damage.
Redox signaling molecules play a vital role in cellular function and are produced by mitochondria. The first and only redox supplement helps cells become the perfect machines they were meant to be, giving you the power to perform at your best.
Redox reactions are central to life and promote physiology, but they contribute to disease progression when dysregulated.
CBD drink mix is a water-soluble blend of cannabidiol, electrolytes, minerals, and flavorings in a powder form. NuLeaf Naturals' CBD drink mix contains deep ocean minerals and is designed to hydrate your body quickly, and may also help relieve muscle fatigue due to regular exercise*. Since it's made from CBD isolate, our organic CBD drink mix is THC-free.
Lowers risk of heart disease
Millions worldwide experience health challenges, including weak immune systems, unhealthy inflammatory responses, cardiovascular concerns, digestive complaints, hormone imbalances, and more. These challenges are rooted in cellular breakdown and a lack of balanced redox signalling molecules.
A redox supplement can help balance the redox environment in cells, thus promoting overall wellness. Redox supplements are also beneficial for lowering the risk of heart disease because they can prevent the damage caused by free radicals to biomacromolecules and the oxidative modification of proteins.
Studies have shown that individuals' baseline redox status reflects their mortality risk. Therefore, their redox supplement should be tailored to their unique antioxidant profile.
Helps prevent dementia
There's no cure for dementia, but healthy behaviours that decrease the risk of cardiovascular disease can help prevent Alzheimer's and related dementia.
These include eating a balanced diet, getting enough physical exercise, and managing chronic health conditions such as hypertension, obesity, diabetes, and smoking.
One antioxidant that supports cognitive health is phosphatidylserine (PS). PS helps transfer oxygen, glucose, and other nutrients across brain cells to promote a healthy brain and prevent Alzheimer's.
Another memory supplement is acetylcholine, which boosts cognition and enhances neuroplasticity as you age. Huperzine A is a natural plant extract derived from Chinese club moss that increases levels of this chemical.
This compound also improves learning and memory retention and reduces the excitotoxic effects of glutamate. This neuroprotective compound can also reduce oxidative stress and protect against forming beta-amyloid plaques.
___________________________
When you buy something through our retail links, we may earn commission and the retailer may receive certain auditable data for accounting purposes.
You may also like:
Good-for-you groceries, simple recipes, recommended just for you.
Fresh produce, premium proteins—we've got everything to keep your fridge full and taste buds happy.