Every woman experiences hormonal changes at different critical life transitions. One of such transition periods is menopause.
Hormones significantly impact our physical, mental, and emotional health. These chemical messengers are responsible for controlling several bodily functions. They tell the body what it needs, how to react, what to do, and even when. Thus, they can cause havoc in the body when they are out of balance.
Read on to discover more on hormonal changes of menopause and how to keep them balanced for a more comfortable life.
Symptoms of hormonal changes of menopause
Before we proceed any further, it is essential to be aware of the troubling symptoms that point to your hormones going haywire. Below are a few symptoms:
Frequent headaches or migraine
Anxiety
Depression
Frequent feeling fatigue
Mood swings
Insomnia
Weight gain
Cravings for sweets
Skin breakouts or acne
Urinary tract infections
Night sweat
Hair loss
Vaginal dryness
Natural remedies for balancing hormonal changes of menopause
For some people, natural remedies can help restore proper levels of hormones.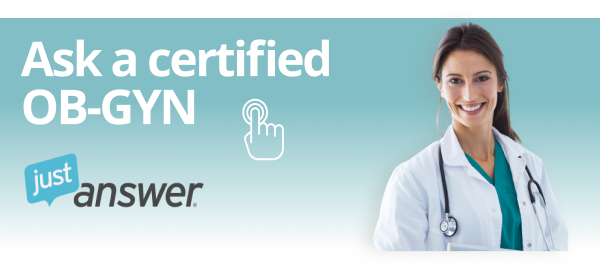 Pregnancy questions, missed periods, birth control, STDs & more
Save hundreds on health & medical guidance from obstetricians and gynecologists
Unlimited chats, plus discounts on alternative medicine & baby care. Join for only $1. Cancel anytime.
Maintain a healthy diet
According to a journal on "The Relationship between Diet and Hormones," a healthy diet and nutrition are powerful tools when it comes to combating hormonal changes and reclaiming your life back.
It is no news that the standard American diet does not promote hormone balance. This is mainly because of highly processed foods' abundance of fats and sugar. However, some specific foods and supplements go a long way to help address hormone balance.
Foods to look out for in improving hormone levels include:
Protein such as pasture-raised eggs, wild-caught fish, and free-range sources of meat
Healthy fats such as coconut oil, egg yolks, nuts, avocados, and flaxseed
Vegetables such as broccoli, sprouts, bell peppers, and spinach
Fruits such as apples, blueberries, and strawberries
Herbs such as turmeric, garlic, and cinnamon
Take dietary supplements
Sometimes, certain nutrients may be unavoidably absent in our diets or may not be consumed in sufficient quantities. This is where supplements come in. Supplements are a great way to fill in these voids and gaps and, in turn, provide the required nutrients to help balance hormones.
It is important to note that these supplements should not replace the basic lifestyle or essential nutrients you get from a balanced diet. Top supplements to consider for hormone balancing include: Probiotics, cbd oil Vitamin D, Magnesium, and omega-3 acids, to mention a few.
Get quality sleep
During sleep, it is believed that the body naturally recuperates, restores itself, and regulates hormone levels. When you do not get sufficient sleep, the body is thrown off balance, which may result in the rise and fall of some hormones such as estrogen and progesterone. As much as getting enough sleep can be a challenge, it is an essential requirement for your health.
Get regular exercise
It is common to hear of the benefits of exercise for mental and cardiovascular health. Recent studies have also revealed the impact exercise has on hormones. This is especially important in today's technology-driven and fast-paced society.
Physical activity, amongst other benefits, helps to boost your estrogen levels and stimulate feel-good transmitters. This goes a long way to promote your overall well-being. Exercises to look out for include squats, crunches, lunges, pull-ups, and so on.
Avoid stress
Studies reveal a strong link between stress and hormonal changes. Inability to manage stress is detrimental to overall well-being. Ultimately, stress can cause an increase in hormones such as adrenaline and cortisol, which in turn can disrupt the body's overall balance.
The use of hormone replacement therapy
When natural remedies are not enough to regulate hormonal imbalance, it may be time to consider hormone replacement therapy (HRT). As the name suggests, hormone replacement therapy refers to medication used to replace and replenish the female hormone that your body can no longer produce during menopause.
As much as HRT effectively balances hormones, it comes with its share of risks. This is why it is not recommended for all women. Your medical and family history, the severity of your symptoms, and age must be duly considered before deciding to take Hormone Replacement Therapy (HRT).
Generally, you should avoid HR therapy if you have the following medical issues:
Heart disease
Liver disease
Breast cancer
Blood clots
Gallbladder disease
High levels of triglycerides in the blood
Stroke
Before taking the plunge, it is essential to discuss these issues with a doctor and compare the risks and possible benefits. For best results, it is recommended that the therapy be re-evaluated as often as possible.
What is Hormone Replacement Therapy?
Hormone Replacement Therapy, commonly known as HRT, is taken by women whose levels of hormones, namely oestrogen and progesterone, decrease substantially due to the menopause. HRT literally replaces the deficiency in the levels of these hormones.
Can I get HRT online?
The Online Clinic can prescribe HRT online in certain situations. Please complete a short consultation form so that we can make an assessment. Next day delivery of your treatment is available.
Wrapping up
Menopause is not a health problem but rather a natural biological transition. It is a stage in every woman's life associated with various unwanted mental and physical changes.
It can sometimes be overwhelming to have these changes occur in a short period. In that case, you should seek medical advice and discuss your symptoms and possible treatment.
_________________________________________
When you buy something through our retail links, we may earn commission and the retailer may receive certain auditable data for accounting purposes.
You may also like:
5G6.8-inch Display From $599.99ᶿOriginal Price:$1199.99
6.7-inch Display From $399.99ᶿOriginal Price:$999.99
6.2-inch Display From $199.99ᶿOriginal Price:$799.99