Since 1975, obesity has tripled globally. Almost 1.9 billion youths were overweight in 2016, including 650 million obese people. It constituted almost 39 percent overweight and 13 percent obese. There are several countries where more people die of being underweight than being overweight or obese. Research shows that if you enhance metabolism rate, it is an effective way to deal with being overweight. In this post, you will learn some possible ways to do that.
In 2020, 39 million kids under 5 years old were overweight or obese. However, the issue of being overweight or obese is preventable. The WHO mentions, "overweight and obesity, as well as their related noncommunicable diseases, are largely preventable. Supportive environments and communities are fundamental in shaping people's choices, by making the choice of healthier foods and regular physical activity the easiest choice (the choice that is the most accessible, available and affordable), and therefore preventing overweight and obesity."
Ways to enhance metabolism
Have you heard of weight loss supplements, such as Dentitox Pro, Java Burn, and Biofit? These are some well-known supplements known to enhance metabolism and reduce food craving. While these supplements might help you with it, you have to take efforts from your side too.
Here are some steps you can follow:
Eating food automatically comes with increased metabolism. This phenomenon is known as TEF (Thermic Effect of Food). It happens because the body needs to absorb, digest, and process the nutrients present in the meal.
The presence of protein in diet causes an increase in TEF comparatively higher than most other ingredients. It boosts your metabolism by 15-30 percent. On the other hand, fats and carbs only boost it by 0-3 percent and 5-10 percent, respectively.
Besides, protein also gives a feeling of fullness, preventing or reducing craving and overeating. A study found that consuming protein, 305 of a diet, resulted in fewer (441 fewer calories) consumption of calories.
Instead of consuming sugary drinks, drinking water is more effective in keeping weight off and losing weight. Sugary drinks are rich in calories. Replacing them with cold water automatically decreases your calorie intake. Besides, water can directly enhance metabolism.
Studies reveal that consuming 0.5 liters or 17 ounces of water boosts metabolism by almost 10 to 30 percent for approximately an hour. The effect increases with cold water. That is because the body requires energy to heat the water and bring it to body temperature.
Like protein, water also gives the feeling of fullness. Studies reveal that drinking water half an hour before a meal will help you eat comparatively less. A study reveals that overweight people who drank sufficient water before a meal (half an hour before) lost 44 percent more weight than individuals who did not.
Some weight loss supplements
Some supplements for weight loss, such as Okinawa flat belly tonic and Exipure, might help with boosting metabolism. They contain several ingredients known to enhance metabolism.
These supplements might also reduce your food craving. So, your calorie intake also decreases.
Perform a high-intensity workout
HIIT, short for High-intensity interval training, involves intense and quick bursts of activity. Even after a workout, HIIT helps you burn fat by boosting your metabolism rate. The effect of HIIT is comparatively more significant than a regular workout. Besides, HIIT is known to help burn fat in the body.
A study on overweight adults revealed that doing high-intensity workouts for 12 weeks reduced fat mass by 2 kg or 4.4 pounds and belly fat by 17 percent.
Begin lifting heavy things
Muscle building can enhance metabolism. That means you can lose more calories regularly, even if you are at rest. Besides, weight lifting helps you maintain muscles and overcome metabolism drop, which often happens because of weight loss.
In a study, the researchers put 48 overweight females on a diet. They were only given 800 calories regularly. They were either allowed to perform no exercise, resistance training, or aerobic exercise.
It revealed that women who performed resistance training retained their muscle mass, strength, and metabolism. The women who either did no exercise or performed aerobic exercise witnessed weight loss and lost muscle mass. They also saw a downfall in their metabolism rate.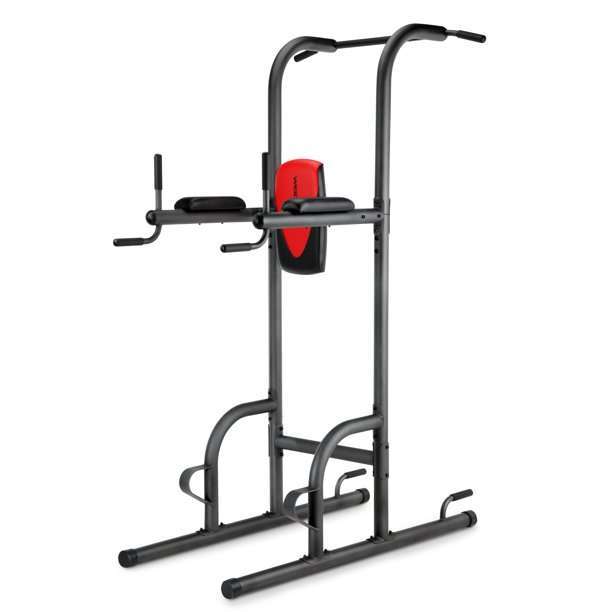 Vertical Knee Raise Station
Strengthen your abdominal muscles
Tone your oblique and hip flexor muscles with every move
Versatile Pull-Up Station
Build lats, forearms, biceps, triceps, wrists, shoulders, and even your core
Improve functional strength to perform daily tasks like, walking, pushing, pulling, and twisting
Built-In Dip Station
Develop improved upper-body strength as you build your triceps, chest, and shoulder muscles
Push-Up Station
Get more out of your push-up workout with the built-in push-up station that features molded hand grips for maximized comfort as you train
300 lb. User Weight Capacity
The Weider Power Tower was designed to support most users for effective bodyweight training in the comfort of your own home gym
90-Day Parts & Labor Warranty
See www.iconservice.com for more information
Footprint:
Was US$$132.99 Now US$109.99
If you are not standing enough, it affects your metabolism. Some health commentators consider sitting too much as "the new smoking". That is because sitting for a long time reduces calorie burn and also results in weight gain.
In fact, instead of sitting, standing at work during the afternoon can burn 174 extra calories. If you have office work, try to stand up for a short period between work. It will break the monotony of sitting for a long time. If you want, you can also purchase a standing desk.
Drink Oolong tea and green tea
Oolong and green tea might boost metabolism by 4-5 percent. These teas are known to transform stored body fat into fatty acid, which might promote fat burning by almost 10-17 percent. Besides, these teas have fewer calories which means they are suitable for weight maintenance and weight loss.
However, some studies reveal that these teas do not affect metabolism at all. So, there are possibilities that the effect is minor and only reflects in some people.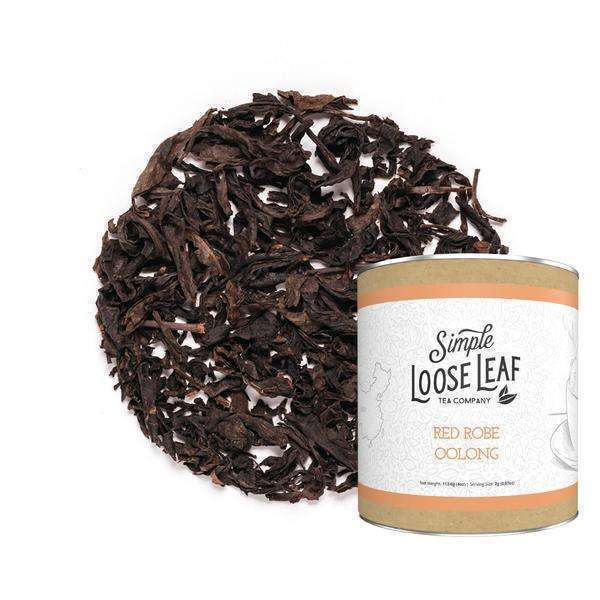 Description
A traditional Da Hong Pao oolong that featues a bold red brew, mineral body and a sweet clean finish. It has all of the earthly flavor of black teas and the sweetness of greens. If you are searching for that perfect combination that few oolongs achieve, this is the oolong for you.
Ingredients: Da Hong Pao Oolong
US$14.95
Spices like peppers have Capsaicin, an ingredient known to boost metabolism. However, some people fail to tolerate spices. Besides, you have to consume them in high amounts to witness a significant effect.
A study on Capsaicin reveals that consuming it in an acceptable dose results in a burn of approximately ten extra calories. Although the effect of spice alone is low, it brings significant change when consumed with other metabolism-increasing techniques.
Lack of sleep results in increased insulin resistance and blood sugar level. Thus a healthy sleep is necessary for a faster metabolism.
So, besides taking supplements, such as exipure, follow these steps for a better result.
Conclusion
So, weight loss supplements, such as Okinawa flat belly tonic, might work if followed by a healthy lifestyle and metabolism-boosting activities. Sharon Zarabi, programme director in Northwell Health's Katz Institute for Women's Health in Westchester and New York City, explains, "Taking a cocoa pill or ginseng supplement will never work if you don't change your lifestyle because your body is always defending you from weight loss, and you have to be an active participant in healthy living to keep it off — even with surgical procedures (bariatric surgery)." So, besides supplements, you should follow the techniques mentioned above.
When you buy something through our retail links, we may earn commission and the retailer may receive certain auditable data for accounting purposes.
______________________________________
You may also like:
5G6.8-inch Display From $599.99ᶿOriginal Price:$1199.99
6.7-inch Display From $399.99ᶿOriginal Price:$999.99
6.2-inch Display From $199.99ᶿOriginal Price:$799.99