Corona Non-Alcoholic was introduced by the iconic Mexican beer in May 2023. This is a non-alcoholic brew with the same crisp, refreshing flavour as the classic Corona beer that drinkers know and love but with less than 0.5% alcohol by volume and just 60 calories per serving*.
Each bottle of Corona Non-Alcoholic is brewed at the same state-of-the-art production facility in Mexico as Corona Extra and uses the same brewing process. A non-alcoholic beer does not mean less ritual! Drinkers are still encouraged to sip Corona Non-Alcoholic with a lime slice to maximise enjoyment.
Corona Non-Alcoholic available in packs of six 12-ounce glass bottles
According to recent data, 15% of US adults 21 and over have chosen to reduce their drinking in the past two years, and 60% of these "New Reducers" are under 35¹. As more people approach drinking with increased mindfulness and moderation, Corona is excited to add a non-alcoholic option to the family.
"We're thrilled to welcome Corona Non-Alcoholic to our beloved family of brands and offer a new way to live La Vida Más Fina that doesn't sacrifice taste," said Alex Schultz, vice president of brand marketing, Corona.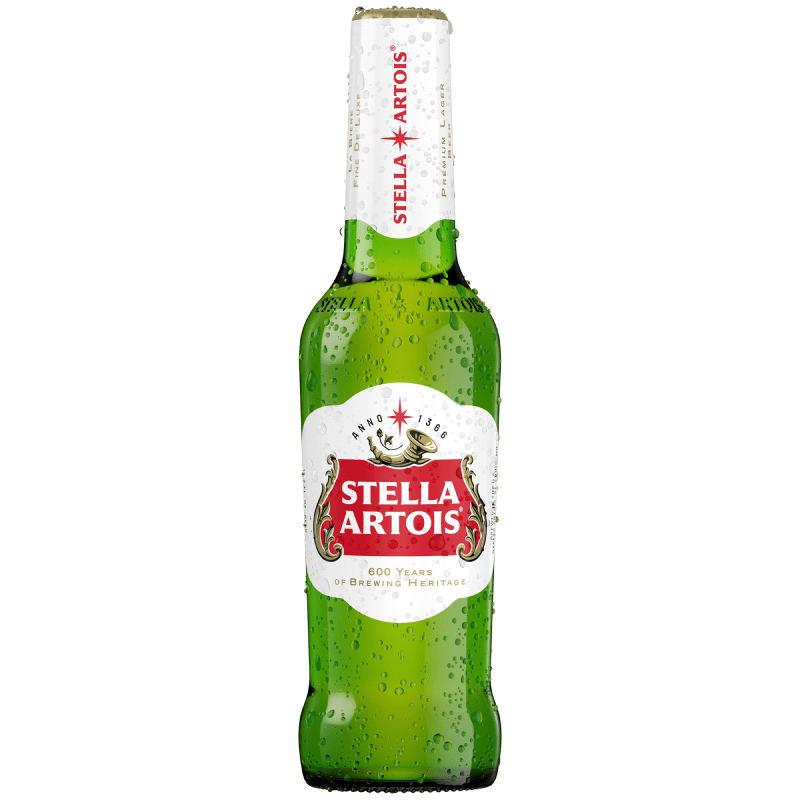 12 pack – from $19.98 
24 pack – from $33.99 
"This innovation embraces the broadened mindset of our consumers and ensures that we have the perfect beer, no matter the occasion."
Corona Non-Alcoholic is available now across the country in packs of six 12-ounce glass bottles. Identifiable by its light-blue label and cap, Corona Non-Alcoholic is line-priced with Corona Extra.
To learn more, visit CoronaUSA.com, and refresh your perspective by following @CoronaUSA on Instagram, Twitter and Facebook. As always, Corona encourages consumers to enjoy its products and relax responsibly.
 (70cl, 51.8%)
Plantation Trinidad 2009 Bottling Note
A 2009 vintage rum from Trinidad, released as part of the Plantation range. This expression spent 11 years maturing in Trinidad, before making its way over to France for a final year of maturation in Maison Ferrand barrels. Intensely flavoursome, perfect for sipping neat and slowly enjoying.
About the Corona Brand Family
The Corona brand family is home to Corona Extra, Corona Light, Corona Familiar, Corona Premier, Corona Refresca, Corona Hard Seltzer and Corona Non-Alcoholic. The entire Corona portfolio is brewed in Mexico by Constellation Brands and imported and marketed exclusively to the U.S. by the company. Corona Extra, the flagship brand of the Corona brand family, is a pilsner-style lager with a golden hue that was first brewed in Mexico in 1925. Corona embodies "La Vida Más Fina" or "The Fine Life" as a modern expression of the brand's lifestyle. The refreshing flavor and carefree attitude of Corona Extra holds a respected place in US culture as the #1 most loved beer brand.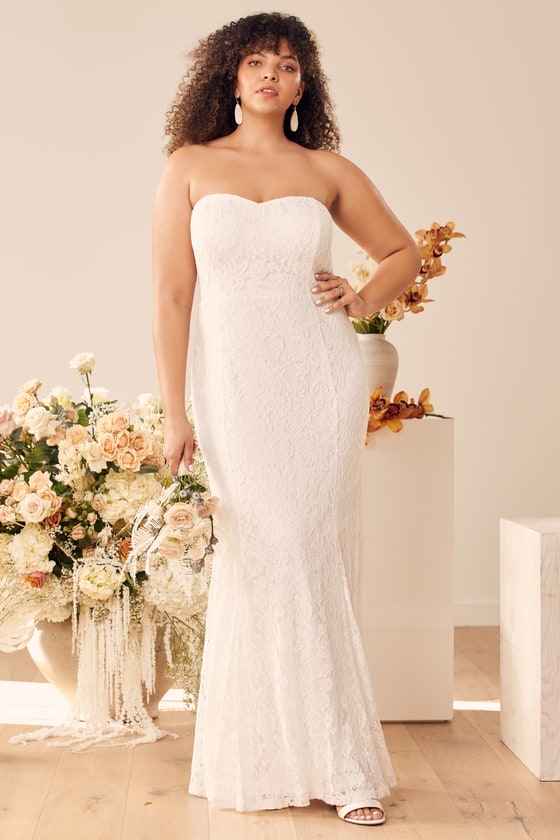 Sizes: XXS, XS, S, M, L, XL, 1X, 2X, 3X
Lulus Exclusive! Love is in the air when you're wearing the Lulus Always Be There White Lace Strapless Mermaid Maxi Dress! Intricate floral lace shapes this stunning maxi dress with a strapless sweetheart neckline (with hidden no-slip strips) and princess-seamed bodice. A fitted waist tops a figure-skimming maxi skirt that falls to a flattering mermaid hem. Hidden back zipper/clasp.
Fit: This garment fits true to size.
Length: Floor length. Size small measures 52″ from top to bottom.
Bust: Works best for A to C cup sizes.
Waist: Fitted – very fitted at natural waist.
Hip: Fitted – consider sizing up for fuller hips.
Undergarments: May be worn with a strapless bra, adhesive bra, petals, or no bra.
Fabric: Fabric has no stretch.
____________________________________
*Per 12 fl. oz. average analysis: Calories: 60, Carbs: 17.5 grams, Protein: 1.3 grams, Fat: 0.0 grams
¹Source: "Raising the Bar: A marketer's guide to an evolving sober-ish community," Horizon Media, May 2022
– Globe Newswire, Chicago
________________________________
When you buy something through our retail links, we may earn commission and the retailer may receive certain auditable data for accounting purposes.
You may also like: