At Sweet TnT Magazine, we believe that home made is best made. We share with you another one of our tried and tested recipes. This recipe features corn bread which is tasty and an excellent source of fiber and nutrients.
Corn bread is rich in fiber
Corn bread and by extension corn, is a whole grain. Whole-grain foods contain the bran as well as the germ and endosperm of the fruited grain — and all of the nutrients they contain. Whole-grain foods provide needed fiber for the diet, which not only helps regulate bowel movements but also absorb cholesterol and lower blood sugars as they move through the digestive system. A 1-oz. serving of cornbread contains 1.8 g of fiber. And because fiber is not digested, but simply passes through the digestive system, it is filling without adding any calories of its own and helps with gastrointestinal issues such as constipation.
Corn bread is rich in nutrients
Corn bread is a good source of several nutrients. Calcium, iron, magnesium, phosphorus, potassium, folic acid, folates and vitamins A, B-6 and B-12 are found in corn bread. Unfortunately, prepared mixes may also contain extra sodium, sugars and animal fats. By baking your own corn bread you can control what goes into your diet. In addition to containing the same major nutrients as other whole grains, corn bread has a good taste that even picky children would love.
Corn bread recipe
Estimated preparation time: 2 hours
Estimated cook time: 40 minutes
Yield: 2 loaves 9×5-inch
Ingredients
1 cup yellow cornmeal
1 cup all-purpose flour
3 ½ teaspoons baking powder
¼ cup granulated sugar
1 teaspoon salt
5 tablespoons oil or melted butter
1 large egg
1 cup milk
Directions
Add flour, cornmeal, sugar, salt, and baking powder in a mixing bowl; then whisk to combine well.
Make a well in the center of your dry ingredients and add your oil or butter, milk and egg; then stir just until the mixture comes together and there are only a few lumps remaining.
Grease a 9-inch round cake pan well and set aside.
Pour the batter into the prepared pan.
Preheat the oven to 400 degrees.
Bake for 20-25 minutes until the top is a deep golden brown and a toothpick inserted into the center comes out clean.
Serve Corn Bread hot.
You can make it in a 9-inch round cake pan, square baking dish, or 9-inch cast iron skillet or a standard bread pan. You can also make these into muffins. You'll just need to adjust the baking time if you are making muffins. Muffins take around 15 minutes.
Use yellow cornmeal in this recipe. White works fine, but it just doesn't look the same. Golden yellow corn bread is a must. Also, don't try to sub any of the cornmeal used for making tamales – they are a different grind and texture and would not come out the same.
You may also like: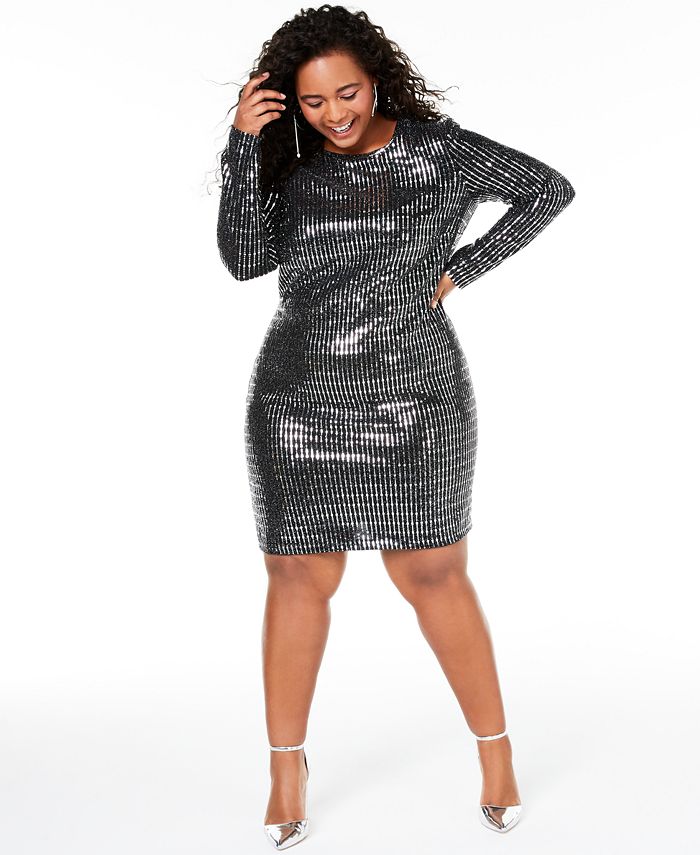 Morgan & Company's fiercely flattering plus size dress rocks a curve-hugging bodycon silhouette and tons of sparkling metallic detail throughout. Long sleeves give the look all of the coverage you want.
Allover metallic detail
Imported
Pullover styling

Savings Based On Offering Prices, Not Actual Sales
Size & Fit
Approx. 36-1/2″ long from center back neck to hem. Length is based on size 1X and varies 1/4″ between sizes
Approx. model height is 5'10" and she is wearing a size 1X
Scoop neckline; Bodycon silhouette
Materials & Care
Machine washable
Shell: nylon/metallic threading/spandex; lining: polyester
Secure 14" Chromebook with up to FHD touchscreen display
Up to 10-hr battery is perfect for work, school & downtime
Automatic updates & verified boot process to protect against security threats
$249.99
$199.99
Savings of $50.00
Use eCoupon: CHROMEDEAL1
CELEBRATING THE SWEETNESS OF COMING TOGETHER
ABOUT HONEY
SWEETER TOGETHER
Rich, uplifting and comforting – with golden-orange undertones – the 2021 color of the year is a reminder of the sweetness that comes from making together in the kitchen. It's time to celebrate connection as we bring a touch of warmth to countertops everywhere with the irresistible positivity of Honey.
SKINNY BIRD®
weight loss program
Helps curb appetite
Balances blood sugar levels
Helps control stress eating
Caralluma, 5-HTP and Chromium
90 vegan capsules, 30 days
Subscribe to our Youtube channel for upcoming video recipes https://www.youtube.com/user/SweetTnTMagazine
GALAXY S21 5G VS GALAXY S21+ 5G VS GALAXY S21 ULTRA 5G SPECS
| | | | |
| --- | --- | --- | --- |
| | Galaxy S21 | Galaxy S21 Plus | Galaxy S21 Ultra |
| Display size, resolution | 6.2-inch Flat FHD+ Dynamic AMOLED 2X Infinity-O Display (2,400×1,080 pixels), | 6.7-inch Flat FHD+ Dynamic AMOLED 2X (2,400×1,080 pixels) | 6.8-inch Edge WQHD+ Dynamic AMOLED 2X (3,200×1,440 pixels), |
| Pixel density | 421 ppi | 394 ppi | 515 ppi |
| Dimensions (Inches) | 2.80×5.97×0.31 in | 2.97×6.35×0.30 in | 2.97×6.50×0.35 in |
| Dimensions (Millimeters) | 71.2×151.7×7.9 mm | 75.6×161.5×7.8 mm | 75.6×165.1×8.9 mm |
| Weight (Ounces, Grams) | 6.03 oz; 171g | 7.12 oz; 202g | 8.07 oz; 229 g |
| Mobile software | Android 11 | Android 11 | Android 11 |
| Camera | 64-megapixel (telephoto), 12-megapixel (wide-angle), 12-megapixel (ultra-wide) | 64-megapixel (telephoto), 12-megapixel (wide-angle), 12-megapixel (ultra-wide) | 108-megapixel (wide-angle), 12-megapixel (ultra-wide), 10-megapixel (telephoto), 10-megapixel (telephoto) |
| Front-facing camera | 10-megapixel | 10-megapixel | 40-megapixel |
| Video capture | 8K | 8K | 8K |
| Processor | Snapdragon 888 or 64-bit Octa-Core Processor 2.8GHz (Max 2.4GHz +1.8GHz) | Snapdragon 888 or 64-bit Octa-Core Processor 2.8GHz (Max 2.4GHz +1.8GHz) | Snapdragon 888 or 64-bit Octa-Core Processor 2.8GHz (Max 2.4GHz +1.8GHz) |
| Storage | 128GB/256GB | 128GB/256GB | 128GB/256GB, 512GB |
| RAM | 8GB | 8GB | 12GB, 16GB |
| Expandable storage | No | No | No |
| Battery | 4,000 mAh | 4,800 mAh | 5,000 mAh |
| Fingerprint sensor | In-screen | In-screen | In-screen |
| Headphone jack | No | No | No |
| Special features | IP68 rating, 5G-enabled, 30X Space Zoom, 10W wireless charging, | IP68 rating, 5G-enabled, 30X Space Zoom, 10W wireless charging, | IP68 rating, 5G-enabled, 100X Space Zoom, 10W wireless charging, 10x optical zoom; S Pen support |