This list of 10 best cheap laptops aims to provide alternative buying options that are affordable and reliable. As we adjust to "the new normal", which affects all aspects of life, including education, we are forced to do everything from home. For now, all schools are operating remotely, and it is expected to remain that way for the foreseeable future.
As a consequence, laptops have become an essential part of education. In families where there is more than one child of school age, or where parents need the household computer for work or even their own educational pursuits, more than one laptop will be required.
Save money on cheap laptops
Lesser-known brands may deliver more value for money, since these companies do not have an inflated advertising and marketing budget. Also, some do not bear the costs of research and development, instead they use the designs and specifications of established brands to build affordable units.
Another way that you can save money is buying directly from the manufacturer. By cutting out the middle-man, and that includes Amazon, you can take advantage of factory pricing. Some manufacturers are known to offer flash sales on products that may deem to be outdated. That does not mean that they are obsolete, but were manufactured last year or even just 3 months ago. These items would be sold off to make room for the warehousing of newer models.
Cheap laptops in different markets
Shopping in different markets would also yield even greater savings, as the we tend to utilise shopping in the North American market, it may surprise you to know that the identical product bought in Hong Kong or China and even closer to home in Brazil may be 33% cheaper than if you bought it from a North American supplier.
Here is a brief list of cheap laptops that would make learning or working from home easy for the family.
Specifications:
Brand Name: omiodo
Color: silver
Size: 14 inches
Ratio: 16:9, high definition screen 1920*1080
Port: 3.5MM*1, Direct Current*1, USB*2, HDMI-compatible*1
Memory:
RAM 2GB + ROM 32GB (4-core/quad-core) / RAM 6GB + ROM 64GB (2-core/dual-core) (optional)
Number of cores: dual-core / quad-core (optional)
Type: EMMC System: Windows 10 (factory activation)
Commonly used software: Microsoft office 2016, word2016, 180 days activation
CPU: intel atom cpu Camera: 1.3 million pixel camera WiFi: 802.11 b/g/n, 2.4GHz
Wireless version: 4.0 Battery / power adapter capacity: 10000mAh (non-removable battery) standby time depends on actual usage Output: DC5.0V 3.0A
HDMI-compatible: Support images: PNG, JPEG, GIF, BMP
Audio and video: AAC, MP3, WMA, WAV, M4A, MP4, AVCHD
Package Includes:
1 * Computer
1 * Manual
1 * Adapter
1 * Mouse Pad
1 * Mouse
Was TTD 2,942.62 (-51%)
Now TTD 1,441.90
Shipping: TTD 348.74 to Trinidad and Tobago via AliExpress Standard Shipping Estimated Delivery: 20-40 days
Total: TTD 1,790.64
Specifications:
Brand Name: omiodo
Display Ratio: 16:9
Certification: FCC
Origin: CN(Origin)
Display Size: 13″
Resolution: 1920 x 1080
Horizontal Viewing Angle: 85°
Black and White Response Time: 2 ms
Model Number: DR133
Screen Type: LCDPanel Type: IPS
Application: Laptop
Contrast Ratio: 800:1
Vertical Viewing Angle: 85°
Built-in Speaker: Yes
Brightness: 250cd/m
Interface Type: HDMI
Contrast Ratio: 850:1
Launch Date: 2017
Pixel Pitch: 0.23mm
Feature: Stereo Speakers
Feature: Touch Screen
Response Time: 20ms
camera: NO
Charging port: Type-C
Was TTD 2,309.04 (-20%)
Now TTD 1,847.22
Free Shipping to Trinidad and Tobago via AliExpress Standard Shipping, Estimated Delivery: 20-40 days
Specifications:
Basic information
Brand: BLUEING
Model: UT-H1506
OS: Windows 10 64bit
CPU: Intel N3450 Quardcore 1.1ghz-2.2ghz
Core:QuadcoreGPU: Intel HD Graphics
Storage
RAM: 6GB
RAM Type: DDR3L
RAM Slot Quantity: One
Hard Disk Memory: 64GB SSD
Display
Screen size: 15.6 inch
Display Ratio: 16:9 Screen resolution: 1368 x 768 Screen type: LED
Network
WIFI: 802.11b/g/n wireless internet Bluetooth: 4.0 WLAN Card: Yes
Camera
Camera type: Single camera Front camera: 0.3MP
General
Battery Type: 3.7V / 9000mAh (4500MAH x2)Battery / Run Time (up to): 5 hours video playing time ,8 Hours internet/standbyAC adapter: 100-240V 5V 3A Material of back cover: Plastic Skype: Supported Youtube: Supported Speaker: Built-in Dual Channel Speaker MIC: Supported Color: White
Connectivity
Mini SD Card Slot: up to 128GB (card is not included) USB Host: Yes. 2 x USB 2.0, 1 x USB 3.0,1*RJ-45Mini HDMI slot: Yes DC Jack: Yes 3.5mm Headphone Jack: Yes
Media Formats
Picture format: JPG/BMP/PNG/GIFMusic format: AAC,ACC,MP3,OGG,WAV Video format: AVI/RM/RMVB/MKV/WMV/MOV/MP4/DAT(VCD format)/VOB(DVD format)/PMP/MPEG/MPG/FLV/ASF/TS/TP/3GP/MPGMS Office format: Excel,PPT,Word E-book format: WORD/EXCEL/PDF/TXT/CHM/HTML
Dimensions
Size:369×237 x 6.6-17MM Net Weight: 1.64kg
Package Contents
Package A 1 x Notebook.1 x US Charger (We will also send an EU/UK/AU adapter suitable for your country).1 x User Manual.Package B :Package A+Carton
Ship to Trinidad and Tobago by Express Shipping TTD 665.57
Processing Time 7 days
Shipping time 3-7 days
Total TTD 1,786.17
Specifications:
| | |
| --- | --- |
| Display | 14.1″ 1920*1080 Full HD IPS |
| CPU | Intel HD Graphic(Gen8) |
| External Storage | Accepts up to 256gb tf-card (not included) |
| RAM/Memory | 4 GB DDR4 |
| Storage | 64 GB |
| Camera | Dual Camera (2MP and 5MP) |
| | |
| --- | --- |
| WIFI | Dual Band WIFI 802.11 ac |
| Operating system | Windows 10 Home (S) |
| Input | AC 100-240V 50-60Hz |
| Battery | 10000mAh 37Wh |
| Bluetooth | 4.0 |
| USB | 3.0 |
Item TTD 1,864.16
V.A.T. TTD 19.01
Shipping TTD 152.10
Total TTD 2035.27
Specifications:
| | |
| --- | --- |
| Standing screen display size | ‎11.6 Inches |
| Processor | ‎2.8 GHz 80c32 |
| RAM | ‎4 GB DDR3 |
| Memory Speed | ‎2.8 GHz |
| Hard Drive | ‎64 GB SSD |
| Chipset Brand | ‎Intel |
| Card Description | ‎Integrated |
| Wireless Type | ‎802.11ac |
| Number of USB 2.0 Ports | ‎1 |
| Average Battery Life (in hours) | ‎12 Hours |
| | |
| --- | --- |
| Brand | ‎ASUS |
| Series | ‎‎L210MA-DB01 |
| Item model number | ‎L210MA-DB01 |
| Hardware Platform | ‎PC |
| Operating System | ‎Windows 10 |
| Item Weight | ‎2.31 pounds |
| Product Dimensions | ‎11 x 7.5 x 0.67 inches |
| Item Dimensions LxWxH | ‎11 x 7.5 x 0.67 inches |
| Color | ‎Black |
| Processor Brand | ‎Intel |
| Processor Count | ‎2 |
| Computer Memory Type | ‎DDR4 SDRAM |
| Flash Memory Size | ‎64 |
| Power Source | ‎Battery Powered |
| Voltage | ‎19 Volts |
| Batteries | ‎1 Lithium Metal batteries required. (included) |
Item TTD 1,415.46
V.A.T. TTD 11.21
Shipping TTD 142.22
Total TTD 1568.89
Specifications:
| | |
| --- | --- |
| Standing screen display size | ‎14 Inches |
| Screen Resolution | ‎1366 x 768 |
| Max Screen Resolution | ‎1366 x 768 |
| Processor | ‎1.6 GHz amd_a_series |
| RAM | ‎4 GB DDR4 |
| Memory Speed | ‎1.6 |
| Hard Drive | ‎64 GB SSD |
| Graphics Coprocessor | ‎AMD Radeon R4 |
| Chipset Brand | ‎AMD |
| Card Description | ‎Dedicated |
| Graphics Card Ram Size | ‎2 MB |
| Wireless Type | ‎802.11ac |
| Number of USB 3.0 Ports | ‎2 |
| | |
| --- | --- |
| Brand | ‎Lenovo |
| Series | ‎Lenovo – IdeaPad |
| Item model number | ‎Lenovo – IdeaPad |
| Hardware Platform | ‎PC |
| Operating System | ‎Windows 10 |
| Item Weight | ‎4.4 pounds |
| Product Dimensions | ‎14.02 x 10.2 x 0.82 inches |
| Item Dimensions LxWxH | ‎14.02 x 10.2 x 0.82 inches |
| Processor Brand | ‎Intel |
| Processor Count | ‎2 |
| Computer Memory Type | ‎DDR4 SDRAM |
| Flash Memory Size | ‎64 |
| Hard Drive Interface | ‎Solid State |
| Optical Drive Type | ‎No Optical Drive |
| Power Source | ‎Battery Powered |
| Batteries | ‎1 Lithium Polymer batteries required. (included) |
Item TTD 1837.38
V.A.T. TTD 12.50
Shipping TTD 172.46
Total TTD 2,022.34
Use ThinkReality A3 to create and customize a virtual monitor at home, a private display in a coffee shop, an immersive schematic or guided workflow on the manufacturing floor, and more. View your sensitive or confidential data without fear of "shoulder surfers'—only you can see your virtual monitor. Read more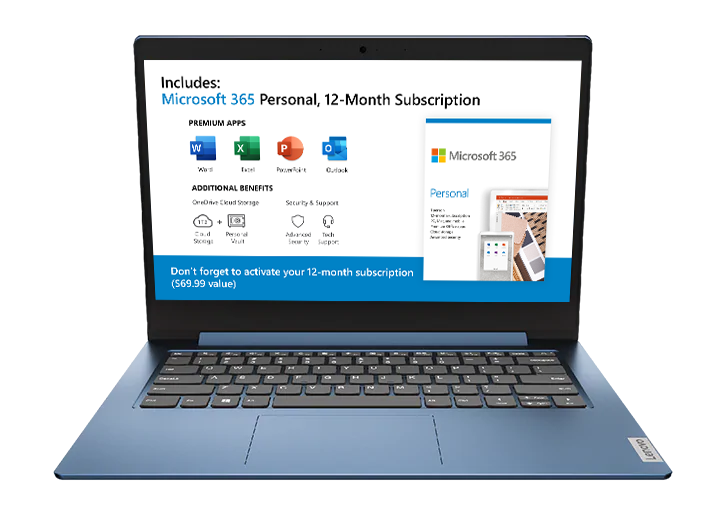 Part Number: 81VU000QUS
Specifications:
Processor Intel® Pentium® Silver N5030 Processor (1.10 GHz, up to 3.10 GHz Burst, 4 Cores, 4 Threads, 4 MB Cache)
Warranty1 Year Depot or Carry-in
Camera0.3MP
KeyboardUS English
Item TTD $1984.50
V.A.T. TTD $9.43
Shipping TTD $151.23
Total TTD $1,984.50
Specifications:
| | |
| --- | --- |
| Standing screen display size | ‎15.6 Inches |
| Max Screen Resolution | ‎1920 x 1080 Pixels |
| Processor | ‎2.8 GHz celeron |
| RAM | ‎4 GB DDR4 |
| Hard Drive | ‎64 GB Embedded MultiMediaCard |
| Chipset Brand | ‎Intel |
| Card Description | ‎Integrated |
| Wireless Type | ‎Bluetooth |
| Number of USB 2.0 Ports | ‎2 |
| Number of USB 3.0 Ports | ‎1 |
| | |
| --- | --- |
| Brand | ‎Acer |
| Series | ‎A115-31-C2Y3 |
| Item model number | ‎A115-31-C2Y3 |
| Hardware Platform | ‎PC |
| Operating System | ‎Windows 10 S |
| Item Weight | ‎4.2 pounds |
| Product Dimensions | ‎14.31 x 9.86 x 0.78 inches |
| Item Dimensions LxWxH | ‎14.31 x 9.86 x 0.78 inches |
| Color | ‎Black |
| Processor Brand | ‎Intel |
| Processor Count | ‎2 |
| Computer Memory Type | ‎DDR4 SDRAM |
| Flash Memory Size | ‎64 |
| Optical Drive Type | ‎No Optical Drive |
| Batteries | ‎1 C batteries required. (included) |
Item TTD $1676.15
V.A.T. TTD $11.95
Shipping TTD $189.50
Total TTD $1,877.60
9. HP Stream 11 Pro G2 Laptop
Specifications:
| | |
| --- | --- |
| Standing screen display size | ‎11.6 Inches |
| Processor | ‎2.16 GHz celeron |
| RAM | ‎4 GB DDR3 |
| Memory Speed | ‎2.16 GHz |
| Hard Drive | ‎emmc |
| Chipset Brand | ‎Intel |
| Card Description | ‎Integrated |
| Wireless Type | ‎Bluetooth |
| | |
| --- | --- |
| Brand | ‎HP |
| Series | ‎HP Stream |
| Item model number | ‎T3L14UT |
| Operating System | ‎Windows 10 Home |
| Item Weight | ‎2.43 pounds |
| Product Dimensions | ‎8.1 x 11.8 x 0.7 inches |
| Item Dimensions LxWxH | ‎8.1 x 11.8 x 0.7 inches |
| Processor Brand | ‎Intel |
| Processor Count | ‎2 |
| Computer Memory Type | ‎DDR3 SDRAM |
| Flash Memory Size | ‎64 GB |
| Hard Drive Interface | ‎USB |
| Batteries | ‎1 Lithium ion batteries required. (included) |
Item TTD $1349.22
V.A.T. TTD $11.02
Shipping TTD $140.73
Total TTD $1,500.97
10. Affordable Gaming Laptops
Lenovo Ideapad 3 Gaming Laptop
Specifications:
| | |
| --- | --- |
| Standing screen display size | ‎15.6 Inches |
| Screen Resolution | ‎1920×1080 |
| Max Screen Resolution | ‎Full HD ( 1920 x 1080 ) IPS 120Hz |
| Processor | ‎2.5 GHz core_i5 |
| RAM | ‎8-64 GB DDR |
| Hard Drive | ‎256GB-2TB GB SSD |
| Graphics Coprocessor | ‎4GB GDDR6 GeForce GTX 1650 |
| Chipset Brand | ‎NVIDIA |
| Wireless Type | ‎Bluetooth |
| Average Battery Life (in hours) | ‎9 Hours |
| | |
| --- | --- |
| Brand | ‎Lenovo |
| Series | ‎Lenovo Ideapad 3 Gaming Laptop |
| Item model number | ‎lenovo ideapad 3 |
| Hardware Platform | ‎Traditional Laptop |
| Operating System | ‎Windows 10 Home |
| Item Weight | ‎4.84 pounds |
| Product Dimensions | ‎14.13 x 9.83 x 0.98 inches |
| Item Dimensions LxWxH | ‎14.13 x 9.83 x 0.98 inches |
| Color | ‎Onyx Black |
| Processor Brand | ‎Intel |
| Processor Count | ‎4 |
| Computer Memory Type | ‎DDR SDRAM |
| Hard Drive Interface | ‎Solid State |
| Power Source | ‎AC & Battery |
Item TTD $5078.22
V.A.T. TTD $22.55
Shipping TTD $274.28
Total TTD $5,375.05
Specifications:
| | |
| --- | --- |
| Standing screen display size | ‎15.6 Inches |
| Screen Resolution | ‎1920 x 1080 |
| Max Screen Resolution | ‎1920 x 1080 |
| Processor | ‎2.9 GHz amd_ryzen_7 |
| RAM | ‎16 GB DDR4 |
| Memory Speed | ‎3200 MHz |
| Hard Drive | ‎256 GB flash_memory_solid_state |
| Graphics Coprocessor | ‎NVIDIA GeForce GTX 1660Ti |
| Card Description | ‎Dedicated |
| Wireless Type | ‎Bluetooth |
| | |
| --- | --- |
| Brand | ‎Lenovo |
| Series | ‎Lenovo Legion |
| Item model number | ‎15ARH05H |
| Operating System | ‎Windows 10 Home |
| Item Weight | ‎10.83 pounds |
| Package Dimensions | ‎17.63 x 14.61 x 6.06 inches |
| Processor Brand | ‎AMD |
| Processor Count | ‎8 |
| Computer Memory Type | ‎DDR4 SDRAM |
| Flash Memory Size | ‎256 GB |
| Hard Drive Interface | ‎USB |
Item TTD $6712.13
V.A.T. TTD $27.53
Shipping $443.70
Total TTD $7,183.36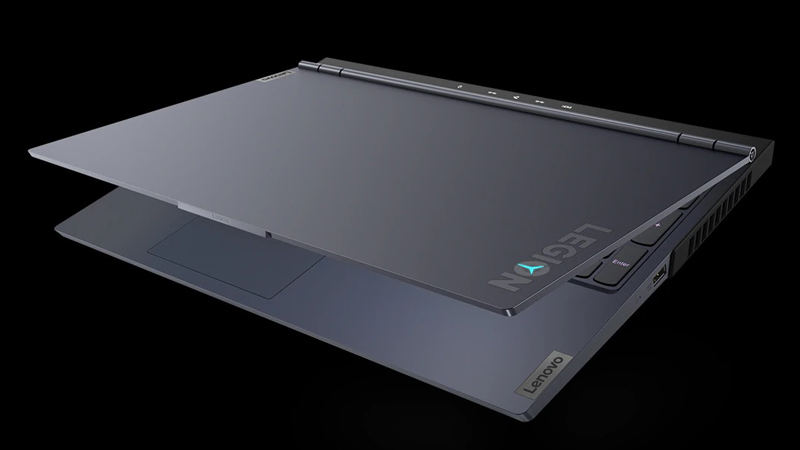 Specifications:
| | |
| --- | --- |
| Standing screen display size | ‎15.6 Inches |
| Screen Resolution | ‎1920×1080 |
| Max Screen Resolution | ‎1920 x 1080 Pixels |
| Processor | ‎2.6 GHz core_i7 |
| RAM | ‎16 GB DDR4 |
| Memory Speed | ‎2933 MHz |
| Hard Drive | ‎1 TB SSD |
| Graphics Coprocessor | ‎NVidia RTX 2070 Super Max-Q |
| Chipset Brand | ‎NVIDIA |
| Card Description | ‎Dedicated |
| Wireless Type | ‎Bluetooth |
| | |
| --- | --- |
| Brand | ‎Lenovo |
| Series | ‎Legion 7 |
| Item model number | ‎81YT005TUS |
| Hardware Platform | ‎PC |
| Operating System | ‎Windows 10 |
| Item Weight | ‎9.88 pounds |
| Package Dimensions | ‎19.6 x 14.7 x 4.6 inches |
| Color | ‎Gray |
| Processor Brand | ‎Intel |
| Processor Count | ‎6 |
| Computer Memory Type | ‎DDR4 SDRAM |
| Hard Drive Interface | ‎Solid State |
| Power Source | ‎Battery Powered |
| Batteries | ‎1 Lithium Polymer batteries required. (included) |
Item TTD $12136.20
V.A.T. TTD $44.48
Shipping $557.72
Total TTD $12,738.41
_____________________________
You may also like: