By Kielon Hilaire. Trinbagonians are naturally so creative that they tend to go out of their way to make chow with almost any fruit imaginable. They make guava chow, pomerac chow, pineapple chow, portugal chow and more by repeatedly slicing away as though playing an active game of Fruit Ninja. They lace it with salt, pepper and fresh green seasonings. Jovelle La Forest and Kwasi Shade used the formula Chow + Rum = Rum Chow! Perhaps some people have made a similar chow before but how many have taken the steps to turn this chow into one that can possibly become a commercial success?

Jovelle tells how the idea for Rum Chow came about, "Honestly, a friend and I (Kwasi Shade) were sitting and thinking of ways to make money and he just said, 'Yo! What do you think of the word, Rum Chow?' I said I love it. Then we just took that name and created the product around it. And the rest, as they say, is history."
Since that conversation with Kwasi, Jovelle has experimented with different fruits, adding different types of rum (with different alcoholic volumes) just to ensure she finds the right mix of fruit and alcohol to please customers.

Rum chow an exotic taste
After all is said and done, the result is a delicacy that usually leaves many people not so much intoxicated but craving a lot more, possibly because the chow simultaneously acts as a chaser to negate much of the potential effects from the alcohol. Whatever it is, the mix just works because it was reported that her Rum Chow has a pleasantly exotic taste that is unforgettable.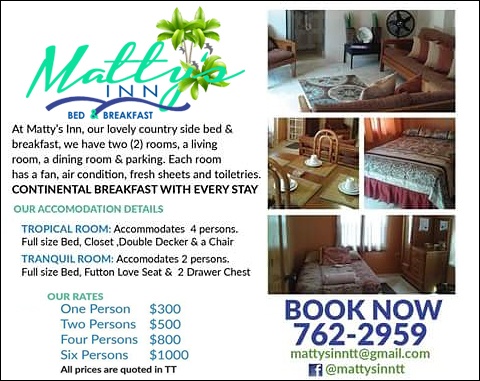 As if to prove this point, Jovelle mentioned that they have received a lot of positive feedback but one remark she clearly remembers came from a man who tasted the chow then blurted out, "Woooooow! This is different. I don't like rum but I love chow. So this is the only way rum will ever get into my system."
Complementing the latter is a fantastic sales pitch: "We've all had chow. It is a local innovation that is synonymous with boy days, back-yard limes and good times. A good chow is sweet, spicy and memorable. The idea behind Rum Chow is to capitalise on that nostalgia we all are prone to as grown-ups. Rum Chow is fresh fruit, old memories and a good time! A little something something for party-goers and feters to enjoy being a Trinbagonian."
With Carnival in the air, they are set to satisfy their primary audiences, which are those people who love to fete and attend all-inclusive and VIP events. Jovelle has already made deals with a few promoters across the country to stock Rum Chow at particular venues. So for 2016 and hopefully for many years to come people would be able to purchase Rum Chow and may even find themselves chipping down the road on Carnival Monday and Tuesday with a distinctive container of alcoholic fruit in their hands.
Jovelle also claimed that while the recipe for Rum Chow may not be as intricate as, say, an all-time
famous "11 herbs and spices" recipe, she does face her own unique challenges in getting her product on the shelves, so to speak. From the inability to source specific fruits during certain times of the year to the occasional dilemmas when making deals for the product to be promoted, Jovelle, like many other aspiring entrepreneurs, knows she will always experience her fair share of trials.
Yet, she remains motivated by people who fail — stemmed from her analysis of a notorious French proverb: "Only he who does nothing makes no mistakes." She believes that the best mistakes to learn from are those made by others so that you don't repeat them, thereby saving precious time.
"I rather learn from other people," Jovelle said. "I'm all about learning, experimentation and growth, and whenever I feel I can't do it anymore I read motivational books to re-motivate me. Hence whether or not I succeed in the way I originally envisioned with Rum Chow is irrelevant.
"The bottom-line is that I made an attempt; I stepped forward and I actually got this thing off the ground, which is more than many people with new business ideas will ever try to do. So for now, all I will say is Rum Chow for the win, especially for those who like to enjoy — because let's face it, no one thinks with their liver!"


February 2016 – Issue 20    www.sweettntmagazine.com
You may also like: