Get serious about personal pleasure and make romance happen with your partner this Valentine's Day with Cerē products. These were founded by globally recognised OB/GYN Dr Amir Marashi, a pioneer in the sexual medicine revolution with science-based tools and educational resources aimed at maximising and de-stigmatising the pleasure experience.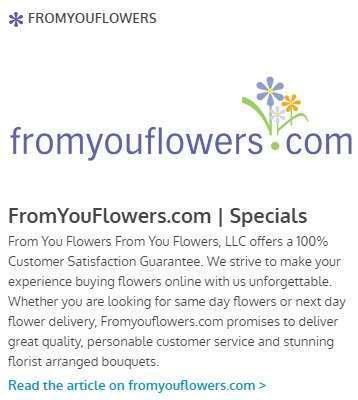 Everyone, and every couple can make room for improvement with their partners, simply by putting intimacy first. Cerē wants to help you to make romance less work and more fun this Valentine's Day! Now the company that engineers pleasure care tools is helping people learn and explore their erogenous zones.
In addition to a collection of sleek tools engineered with anatomy and physiology in mind, the brand now introduces charts highlighting these placement zones to educate people about where to use each device.
Talk about sex and make romance happen
"As the first physician-founded sexual wellness company, one of our biggest missions is to normalise conversations about sexual health," explains Dr Marashi. "We're shifting the way people think and talk about sex altogether."
This Valentine's Day couples can utilise tools from Cerē to explore new ways to please each other. Each of the brand's five distinctive tools features non-porous, medical-grade silicone and is nestled inside a sleek, telescoping box with how-to instructions printed right on the packaging to allow you to make romance with your partner perfectly.
Intuitively designed for effortlessly elevated solo or partner intimacy, discover scientifically proven tools that include the first of its kind Enchantment Gel.
This luxurious intimacy gel developed by doctors and backed by a medical research study, includes the unique formulation of l-arginine and l-citrulline increase blood flow, warmth, and pleasure.
Chamomile promotes muscle relaxation, making it easier to relax and enjoy! Now, for the first time in history, and in addition to their doctor backed products that perform, this wellness company introduces a Pleasure Chart to further educate people. These medically based charts show people exactly where to use pleasure tools, once again empowering females in the process.
See why doctors all over the nation endorse Cerē and shop the science-based collection at getcere.com. Follow @GetCere on Instagram for sexual wellness tips, sensational product releases, and exciting brand updates. Cerē – Enjoy yourself. Doctor's orders.TM
About Cerē
Cerē is pursuing an end to the pleasure gap with the first-ever pleasure product brand designed by physicians. Founded by Dr Amir Marashi, an internationally acclaimed OB/GYN and vaginal surgeon, Cerē is helping people find and reach their most pleasurable parts, eradicate sexual shame, and put an end to orgasm inequity.
Cerē's pleasure tools were developed alongside Dr Kimberly Lovie, a Harvard and Yale-trained physician, chemist and engineer, through a multi-faceted approach that leveraged their collective understanding of anatomy and engineering to put sexual health at the forefront of every person's health. Shop the full offering at getcere.com. Follow @GetCere on Instagram for sexual wellness tips, sensational product releases, and exciting brand updates. Cerē – Enjoy yourself. Doctor's orders.TM
– Globe Newswire, New York
When you buy something through our retail links, we may earn commission and the retailer may receive certain auditable data for accounting purposes.
_____________________________
You may also like:

Sweet TnT 100 West Indian Recipes is your kitchen guide to cooking in the Caribbean. Add flavour to your pot and put a smile on everyone's faces with the right amount of seasonings, spices and stories about the foods you prepare. This cookbook contains 100 tantalising recipes and full colour photographs of home-cooked meals, street foods, treats and drinks that are known in the West Indies for having particular names, ingredients and preparations.