"Youth Economist… is one of the biggest global youth-led economics publications that aims to empower youth to take part in the field of economics." Benjamin Chen (TAS), director of the Youth Economist, shares insights about the organisation's new book.
The tagline "By the Youth, For the Youth" written on the first page shows our pledge to promote economics and associated fields among the new generation of budding economists. It is a compilation of all the articles we wrote in the past whole year on economics, finance, business, politics, entrepreneurship, and technology. It is led by a 16-year-old high school sophomore with undergraduates and PhDs from schools like LSE and the University of London (over 25+ countries).
Youth Economist Compilation first in a series
Youth Economist (YEconomist) is one of the biggest global youth-led economics publications that aims to empower youth to take part in the field of economics through publishing various economic-related articles by youth. We share insights and analysis of current political events and economic trends. The 196-page book is titled "Youth Economist Compilation", which is the first in the series of multiple books that will be published by us in the near future.
Fundamentals in core economics
After a vote of thanks to the authors and all the people involved in the creation process, the first section of the book covers fundamental topics in core economics. The section details the various applications of machine learning in economics and these are followed up by a number of articles relating to the effect of Covid-19 on various branches of economics.
Economics – green-collar jobs, bitcoin as an asset
The economics section also encompasses a structured discussion on green-collar jobs and their effects, before moving to articles on climate action and its impact on economics. The next section brings to us a brief insight into global economic scenarios in various countries like China, Lebanon, and the United States. Finally, we conclude with an article on the nature of bitcoin as an asset.
Politics – vaccines, freedom of the press
Following Economics, we have articles in Politics, written by our amazing writers. This section highlights global political scenarios and reflects on the overall impact caused by significant political events. Some highlights of this section are discussions on the Biden presidency and its impact on the US- India relations as well as a discussion on the repercussions of silencing Trump. We focus on global scenarios like the Myanmar coup, the diplomacy behind the vaccines, and even the "Lula effect" on Brazil. It answers many burning questions of the youth like the effect of memes on politics, the freedom of the press," Slacktivism", economic diplomacy in current affairs, and even articles on the gamble of private education.
Finance – bitcoin, gold, organised crime, recession, wealth distribution
Our third sector is Finance, which has seven articles. For all the finance nerds out there, this section is going to be really lucrative. It covers many significant as well as quirky topics like the history of bitcoins, soaring gold prices, and more. It has detailed sections on the economics of organised crime, delving deeper to depict scenarios with proofs and statistics. It ends with detailed discussions on economic recession and the inequality in wealth distribution among nations – two fundamental topics in finance.
Business and Technology – social media, artificial intelligence
The next fields we cover are Business and Technology. Business as a section includes five articles detailing various ways in which social media apps can help develop businesses. It includes an overview of the rising payment platform Stripe and a discussion on change in payment services.
The technology sector is a follow-up to the business sector. The Youth Economist compilation consists of articles that discuss complex concepts of artificial intelligence and machine learning in a simplified manner for the ease of understanding of youth. It includes topics like enterprise AI and the growing influence of technology on economics. But it also includes interesting and mind-boggling ideas like a simplified discussion of MIT's new PizzaGAN, which is a machine learning-based pizza maker.
Entrepreneurship – tech start-ups, face mask market
Lastly, we go over to entrepreneurship, another budding field of the twenty-first century. It consists of various ways in which Genz's consumerism has shaped the fate of start-ups. It consists of discussion on tech start-ups like meeting platforms, the dominance of Ed-tech company Byju's in India, and more. It highlights the unique entrepreneurship ideas that have emerged in the face of the pandemic, with an insight into the face mask market. The section concludes with an overview of ClubHouse, which has been sending waves in the tech sector.
ABOUT THE DIRECTOR
I was born in Minnesota and moved back to Taiwan after staying in Hong Kong for 7 years prior. Here is my description:
Benjamin Chen (TAS) is a public policy and behavioral economics student residing in Taiwan. He launched non-profits like Youth Economist which reached 20000+ people and a team of 100+ undergrads, masters, and PhDs from 20+ countries as journalists. He takes part as a research assistant at Harvard University Center for Geographic Analysis for reports, symposiums, and articles. He is employed at Kuomintang's Department of International Affairs to conduct research for national policy foundations.
Patriotism is my inspiration, actually, my country Taiwan has always been neglected on the international stage and I'm hoping to be able to create more impact for my country to reach more people. I'm also hoping to be running for Taiwan's president in 2048 too. People always offer me good advice. They mainly say the content is good but formatting might be a bit weird so then I fixed it.
Upcoming works on politics and economic events
We will be publishing a 170-page book named "International Policnomics" co-authored by 6 people. In this book, the world is divided by key regions to dive deep into incidents that shaped our Modern History. From the Korean War to the Venezuelan Crisis is a book that aims to give enough background to main world politics and economic events so one can have a better understanding of how and why we are here now.
Availability of Youth Economist Compilation
Get a copy of the Youth Economist Compilation, visit our website and social media links.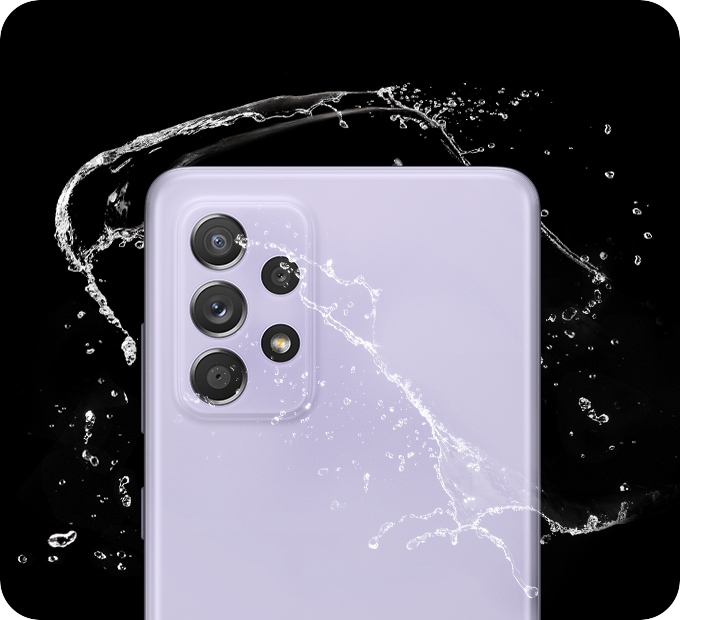 Now spill, splash and splatter resistant
Rated IP67 for water and dust resistance, this phone stands up to 1.0 meters of water for up to 30 minutes.¹ So it's fine to keep on playing and capturing if your phone gets a little wet.
RIHANNA'S WAY: YOUR BEST SKIN IN 3 SIMPLE STEPS. CLEANSE. TONE. HYDRATE WITH SUN PROTECTION. FOR ALL SKIN TYPES.
Give it to me quick:
Get Rihanna's starter routine for your best skin in three simple steps, with this set of travel-size minis. It's a perfect way to try or travel with the Fenty Skin Start'rs.
GALAXY S21 5G VS GALAXY S21+ 5G VS GALAXY S21 ULTRA 5G SPECS
| | | | |
| --- | --- | --- | --- |
| | Galaxy S21 | Galaxy S21 Plus | Galaxy S21 Ultra |
| Display size, resolution | 6.2-inch Flat FHD+ Dynamic AMOLED 2X Infinity-O Display (2,400×1,080 pixels), | 6.7-inch Flat FHD+ Dynamic AMOLED 2X (2,400×1,080 pixels) | 6.8-inch Edge WQHD+ Dynamic AMOLED 2X (3,200×1,440 pixels), |
| Pixel density | 421 ppi | 394 ppi | 515 ppi |
| Dimensions (Inches) | 2.80×5.97×0.31 in | 2.97×6.35×0.30 in | 2.97×6.50×0.35 in |
| Dimensions (Millimeters) | 71.2×151.7×7.9 mm | 75.6×161.5×7.8 mm | 75.6×165.1×8.9 mm |
| Weight (Ounces, Grams) | 6.03 oz; 171g | 7.12 oz; 202g | 8.07 oz; 229 g |
| Mobile software | Android 11 | Android 11 | Android 11 |
| Camera | 64-megapixel (telephoto), 12-megapixel (wide-angle), 12-megapixel (ultra-wide) | 64-megapixel (telephoto), 12-megapixel (wide-angle), 12-megapixel (ultra-wide) | 108-megapixel (wide-angle), 12-megapixel (ultra-wide), 10-megapixel (telephoto), 10-megapixel (telephoto) |
| Front-facing camera | 10-megapixel | 10-megapixel | 40-megapixel |
| Video capture | 8K | 8K | 8K |
| Processor | Snapdragon 888 or 64-bit Octa-Core Processor 2.8GHz (Max 2.4GHz +1.8GHz) | Snapdragon 888 or 64-bit Octa-Core Processor 2.8GHz (Max 2.4GHz +1.8GHz) | Snapdragon 888 or 64-bit Octa-Core Processor 2.8GHz (Max 2.4GHz +1.8GHz) |
| Storage | 128GB/256GB | 128GB/256GB | 128GB/256GB, 512GB |
| RAM | 8GB | 8GB | 12GB, 16GB |
| Expandable storage | No | No | No |
| Battery | 4,000 mAh | 4,800 mAh | 5,000 mAh |
| Fingerprint sensor | In-screen | In-screen | In-screen |
| Headphone jack | No | No | No |
| Special features | IP68 rating, 5G-enabled, 30X Space Zoom, 10W wireless charging, | IP68 rating, 5G-enabled, 30X Space Zoom, 10W wireless charging, | IP68 rating, 5G-enabled, 100X Space Zoom, 10W wireless charging, 10x optical zoom; S Pen support |