The Eintou Springer's play 'Kambule' will be performed on Carnival Friday morning at 4 am, February 17, 2023, in response to numerous queries, confirms the Idakeda Group.
This production has been described by noted carnival practitioner Rawle Gibbons as a ritual enactment of the Canboulay uprisings of 1881.
24.1 Megapixel CMOS (APS-C) Sensor with ISO 100-6400 (H: 12800).
DIGIC 4+ Image Processor
Built-in Wi-Fi®* Capability
Built-in NFC** Capability
Remote Shooting and Wireless Printing
Was US$599.99 Now US$549.99
Idakeda Group invites public to Piccadilly greens on Carnival Friday
This resistance allowed our carnival to continue and Kambule is the only place where this history is told in the form of a full theatrical production.
We are very excited to be back at the Piccadilly location after the COVID-related absence of the last two years. There are many new, young members of our cast, as well as a number of additions to the production.
Thank you to Executive Producers, NCC for including us in their 2023 programme. This iconic work is now in its 19th year of starting carnival by bringing the history to life through a powerful combination of music, chants, dance and theatre.
Join carnival workshops at NALIS
We would also like to invite members of the public to participate in our series of carnival workshops focussed on young people and our Kambule Marketplace currently taking place in collaboration with the National Library and Information System Authority, NALIS.
Workshops are free and all are welcome. Refreshments and carnival memorabilia will be on sale. All activities are from 10 am – 5 pm until Thursday, February 16th.  A Theatre in Carnival Exhibition is also taking place at the library featuring the play Kambule, information about Traditional Carnival Characters and the 1881 uprisings that saved the Trinidad and Tobago carnival.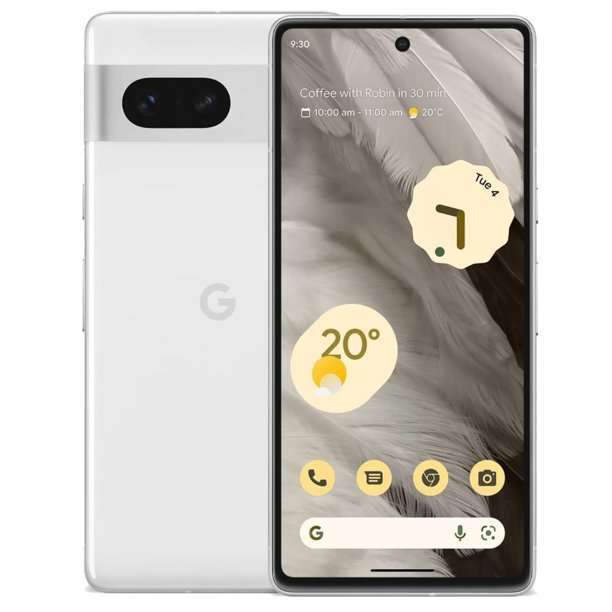 128 GB Smartphone, 6.3″ OLED Full HD Plus 1080 x 2400, Octa-core (Cortex X1Dual-core (2 Core) 2.85 GHz + Cortex A78 Dual-core (2 Core) 2.35 GHz + Cortex A55 Quad-core (4 Core) 1.80 GHz), 8 GB RAM, Android 13, 5G, Snow
Thanks to supporters for Carnival Friday event
Deep appreciation to our other sponsors and supporters, with special mention to the Ministry of Tourism, Culture and the Arts, the Republic Bank Make a Difference programme, National Gas Company of Trinidad and Tobago, University of Trinidad and Tobago, Jimmy Aboud and the Chee Mooke Bakery.
Contact us for more info on Kambule on Carnival Friday morning
For more information, please visit our website https://idakedagroup.com/kambule/, follow us on social media at https://www.instagram.com/kambule1881/, https://www.facebook.com/kambulett/ or email us at idakedaconnect@gmail.com.
Thank you for your support and stay with us on our journey.
_______________________________
When you buy something through our retail links, we may earn commission and the retailer may receive certain auditable data for accounting purposes.
You may also like:
Share the epic with our fastest mobile processor ever and enhanced low-light selfies.
Pre-order to get a storage upgrade and more offers.
| | |
| --- | --- |
| Product Dimensions | 163 x 76 x 9 inches |
| Item Weight | 6.9 ounces |
| ASIN | B09TG89P52 |
| Item model number | PAT60001US |
| OS | Android 12 |
| RAM | 8 GB |
| ROM | 512 GB |
| Wireless communication technologies | Cellular, Wi-Fi |
| Connectivity technologies | Bluetooth, Wi-Fi, NFC |
| GPS | True |
| Special Features | Touchscreen, Bluetooth Enabled, Fast Charging Support, 8 GB RAM, IP52, Glonass, Dual Camera, LTEPP, Wireless Charging, Water Resistant, Video Calling, 4K Video Recording, Text/Messaging, AGPS, 512GB Internal Storage, Android 12, Camera, Galileo, Smartphone, Built-In GPS, Mobile Hotspot Capability |
| Display technology | OLED |
| Other display features | Wireless |
| Device interface – primary | Touchscreen |
| Other camera features | Rear, Front |
| Form Factor | Smartphone |
| Colour | Cosmos Blue |
| Battery Power Rating | 4800 |
| Included Components | SIM Tray Ejector, Adapter, USB Cable |
| Manufacturer | Motorola |

Was US$999.99 Now US$499.99