By Rachael Cedeno. I had the pleasure of visiting our sister isle and encountering one of the most beautiful natural wonders that I have ever seen, the Argyle Waterfall. Located not more than 20 minutes' walk from the beautiful village from which it gets its name, it is a truly spectacular site and definitely worth the few mosquito bites you may get along the way.
I read afterwards that Argyle is the tallest waterfall on the island (175 feet), which didn't surprise me as I remember the deafening sound of the water crashing onto the rock at the highest level of the fall and how it cascaded down what seemed like a natural staircase (which only had 3 steps). It was simply amazing!
The official trail is easy and there are tour guides available at a reasonable price to show you the way. Being the thrill-seekers that we humans are (and also because we were playing cheap), the group that I went with agreed to let one of the unofficial tour guides (a local who was just hustling) show us the way. Don't worry, nothing horrible happened, our guide was actually quite professional and by the end of the day he was a part of the gang. Anyway, back to the waterfall.
Argyle massage
At the bottom there is a calm spot where the river flows quietly over the smooth rocks, an ideal place for small children and anyone who just wants to kick back, relax and enjoy nature. But if you're looking for a rush why not climb to the very top and feast your eyes on the raw power of nature. Some people said that if you stand under the water at the top it gives you the best massage and that if lovers kiss under the water they will stay together forever.
I don't know about that, but what I can say is that if you're planning a trip to the Argyle Waterfall, be sure to carry some repellant, wear good shoes and long pants as a precaution, and of course carry a camera because this place will simply blow you away!
November 2011 – Issue 1 www.sweettntmagazine.com
You may also like:
Athleta
Alone we are strong, united we thrive.Together we create the Power of She.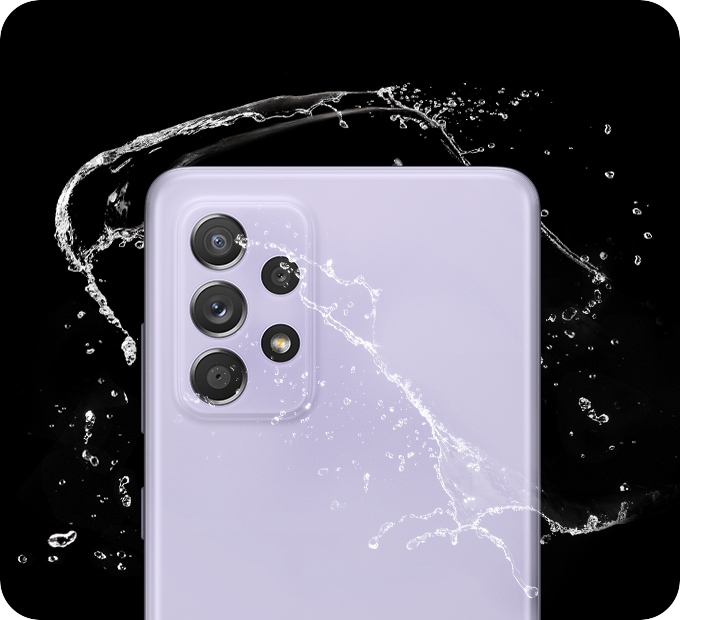 Now spill, splash and splatter resistant
Rated IP67 for water and dust resistance, this phone stands up to 1.0 meters of water for up to 30 minutes.¹ So it's fine to keep on playing and capturing if your phone gets a little wet.
GALAXY S21 5G VS GALAXY S21+ 5G VS GALAXY S21 ULTRA 5G SPECS
| | | | |
| --- | --- | --- | --- |
| | Galaxy S21 | Galaxy S21 Plus | Galaxy S21 Ultra |
| Display size, resolution | 6.2-inch Flat FHD+ Dynamic AMOLED 2X Infinity-O Display (2,400×1,080 pixels), | 6.7-inch Flat FHD+ Dynamic AMOLED 2X (2,400×1,080 pixels) | 6.8-inch Edge WQHD+ Dynamic AMOLED 2X (3,200×1,440 pixels), |
| Pixel density | 421 ppi | 394 ppi | 515 ppi |
| Dimensions (Inches) | 2.80×5.97×0.31 in | 2.97×6.35×0.30 in | 2.97×6.50×0.35 in |
| Dimensions (Millimeters) | 71.2×151.7×7.9 mm | 75.6×161.5×7.8 mm | 75.6×165.1×8.9 mm |
| Weight (Ounces, Grams) | 6.03 oz; 171g | 7.12 oz; 202g | 8.07 oz; 229 g |
| Mobile software | Android 11 | Android 11 | Android 11 |
| Camera | 64-megapixel (telephoto), 12-megapixel (wide-angle), 12-megapixel (ultra-wide) | 64-megapixel (telephoto), 12-megapixel (wide-angle), 12-megapixel (ultra-wide) | 108-megapixel (wide-angle), 12-megapixel (ultra-wide), 10-megapixel (telephoto), 10-megapixel (telephoto) |
| Front-facing camera | 10-megapixel | 10-megapixel | 40-megapixel |
| Video capture | 8K | 8K | 8K |
| Processor | Snapdragon 888 or 64-bit Octa-Core Processor 2.8GHz (Max 2.4GHz +1.8GHz) | Snapdragon 888 or 64-bit Octa-Core Processor 2.8GHz (Max 2.4GHz +1.8GHz) | Snapdragon 888 or 64-bit Octa-Core Processor 2.8GHz (Max 2.4GHz +1.8GHz) |
| Storage | 128GB/256GB | 128GB/256GB | 128GB/256GB, 512GB |
| RAM | 8GB | 8GB | 12GB, 16GB |
| Expandable storage | No | No | No |
| Battery | 4,000 mAh | 4,800 mAh | 5,000 mAh |
| Fingerprint sensor | In-screen | In-screen | In-screen |
| Headphone jack | No | No | No |
| Special features | IP68 rating, 5G-enabled, 30X Space Zoom, 10W wireless charging, | IP68 rating, 5G-enabled, 30X Space Zoom, 10W wireless charging, | IP68 rating, 5G-enabled, 100X Space Zoom, 10W wireless charging, 10x optical zoom; S Pen support |
Argyle Waterfall, Argyle Waterfall, Argyle Waterfall, Argyle Waterfall, Argyle Waterfall,