The Grammy Awards is one of the biggest nights in music. It's a night where we see our favourite artistes dressed to the nines and hear them sing their hearts out on stage.
From Taylor Swift and Kendrick Lamar to Sam Smith and Lady Gaga – we always see the stars looking their best. If you want to throw a great party, it's always good to incorporate your guests' interests. That's why throwing a fun-filled Grammy party is the way to go!
However, planning a party can be stressful; unless you have the perfect ideas for decorations, food, drinks, music playlist… you get the gist! So read on for top must-haves for your next Grammy-themed party.
Was US$35.00 Now $23.00 (34% OFF)
Top must-haves for your next Grammy themed party
Finger foods only
There are no strict rules regarding food, but only finger foods. This is because the Grammys is an award show during dinner. There are tables and chairs, and people are expected to eat a full meal. However, we want to keep things light and easy for our party. So go for easy-to-eat finger foods that are light and yummy. Some good options are:
Vegetable and cheese boards – perfect for any party, these boards are always a hit!
Beautiful fruit – include strawberries, apples, pears, grapes, and kiwis
Gourmet Nuts – nuts can be a bit heavy, so make sure to pick out a light variety
Chips and salsa – corn chips with salsa are the perfect party snacks
Sweet TnT 100 West Indian Recipes is your kitchen guide to cooking in the Caribbean. Add flavour to your pot and put a smile on everyone's faces with the right amount of seasonings, spices and stories about the foods you prepare. This cookbook contains 100 tantalising recipes and full colour photographs of home-cooked meals, street foods, treats and drinks that are known in the West Indies for having particular names, ingredients and preparations.
Champagne all night long
It would be best if you had champagne all night long because this is one of the most expensive drinks you can buy. Champagne also signifies sophistication and luxury, perfect themes for the Grammy Awards.
Imagine serving your friends and loved ones a bottle of expensive champagne in silver or gold. You can also ask your guests to dress up for the occasion. To keep the party even more straightforward, choose a light champagne flavour like Brut or Brut Nature.
This way, the party will stay classy but casual. You can use champagne bubbles in your bathtub to make the mood more ecstatic. Trust us, and your guests will be delighted to find out that there's a bubbly bath waiting for them after the party.
Exotic, rich and lively.
Nectar Impérial is the boldest and most unexpected Moët & Chandon champagne. It reflects the diversity and complementarities of the three champagne grapes and the richness of the region's best vineyards to reveal the magic of the world's most loved champagne. Creamy and vibrant, Nectar Impérial distinguishes itself by the richness of tropical fruits (pineapple and mango), rounded out by the silkiness of fresh plum and apricot, and finishing with bracing grapefruit notes.
Bottle Size: 750ml
Please Drink Responsibly.
Gold, glitz, and shimmer
The perfect theme for decorations is gold and glitter. Just imagine a room filled with shimmering curtains and glittering ornaments. Your guests will love the vibe! Moreover, gold and glitter decorations are super easy to find during February.
Decorations can be as simple as a giant golden or silver balloon in the corner. If you want to class up your party, use fake flowers. Not only are they easy to find, but they're also easy on the budget.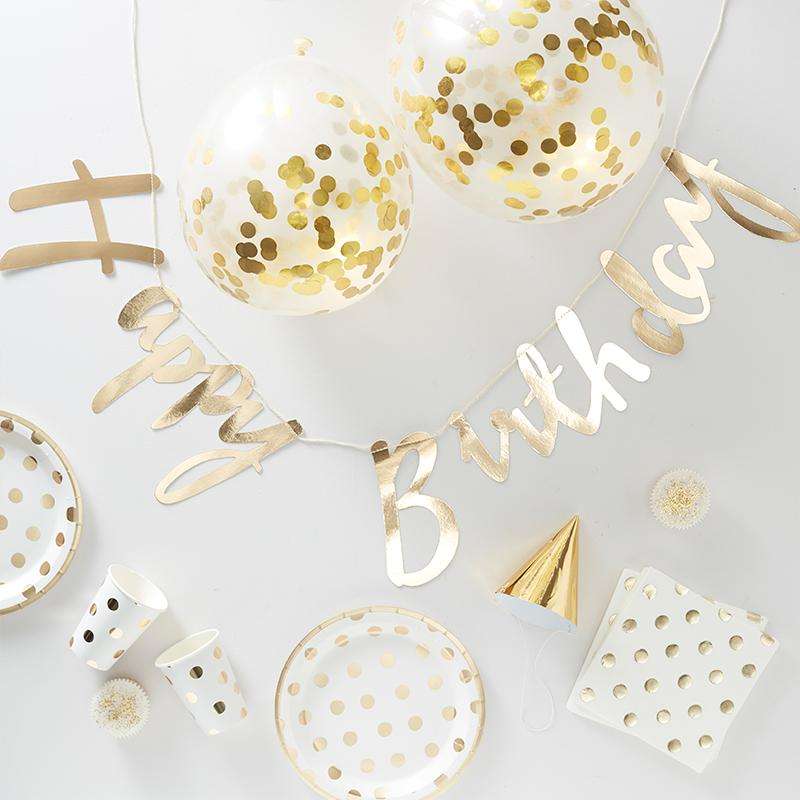 This gold party in a box comes with everything you need to throw a birthday party for up to 16 guests.
This fabulous and stunning set features matching plates, cups and napkins with gold foiled detailing. Also included are our on-trend gold confetti balloons, 'Happy Birthday' foiled bunting and party hats for all your guests to wear. Perfect for celebrating an adult birthday, this party kit ensures stress-free party planning.
A live band is a must
A live band is a must if you want to go all out. There's nothing like a live band to add a special touch to your party. Not only will they play some great tunes, but they will also perform as part of the show.
Imagine having a saxophonist serenade your guests with jazz music. While a live band isn't cheap, it's worth the price. After all, a great band can set the tone for your party. A live band will also be able to play all the latest hits that your guests might be interested in.
If the budget is too high and you don't have a live band, don't worry. You can still make your party great with some help from Spotify.
Create a playlist of your favourite tunes and make sure that your guests can hear it as well. Coming up with a good playlist with all the latest hits takes a lot of effort. You'll need to spend at least a few hours researching songs and artists.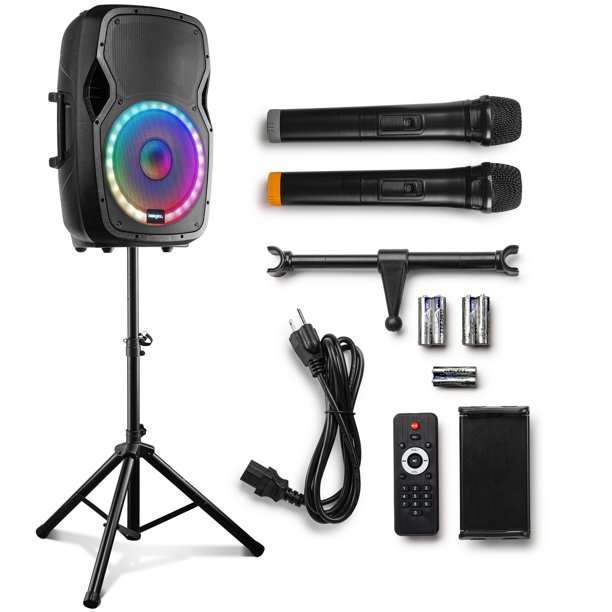 Power: 300 W (100 W RMS)
Woofer size: 15-inch
Woofer magnet: 30 oz.
Woofer size: 1.5-inch
Woofer resistance: 8 ohms
Horn size: 1-inch
Frequency response: 50-20 kHz
Weight: 42 lb, 11.68 oz.
Dimensions: 19-inch x 16-inch x 30-inch
Black housing
Trophies
Finally, the perfect must-have for a Grammy party is custom trophies. You can order them online with your images and designs. You can use these trophies to celebrate your guests' achievements and accomplishments. You can use these trophies for the following:
New Year's resolutions
Guests' favourite achievements
New jobs
Graduation
New hobbies
These trophies are super versatile and can be used for any occasion!
Designed by you
Dimensions: 4″w x 2.5″l x 5″h
Full color printing on high-quality card stock
Ships flat, some simple assembly required
Conclusion
The Grammy Awards may not be as popular as it once was, but Grammys are still one of the best award ceremonies in the music industry. This year, the show will be hosted by Alicia Keys and will feature performances by artists like Bruno Mars, Cardi B, and many more! If you want to throw a fantastic Grammy party, these must-haves will make it the best one yet!
______________________
When you buy something through our retail links, we may earn commission and the retailer may receive certain auditable data for accounting purposes.
You may also like:
By Calvin Klein for Women
100 ml Eau De Parfum Spray
US$48.06