"Art Mania, Baking, Book Club, Cooking, Creative Writing, Debate, Drama, Drawing, Eco Defenders, Entrepreneurship…" Osei and Patricia Wright-Alexis, directors of Incentivize Network Limited, introduce the IN Clubhouse for the nation's youths to learn virtual extra-curricular activities.
We provide virtual extra-curricular activities for kids and teens between the ages of 5 and 15 years. Our goal is to expose the nation's youths to more all-round, creative and non-traditional development activities and opportunities. All IN Clubhouse activities are run virtually. Teachers will hold sessions via Zoom with a maximum of 12 members per session so children can get the individual attention they need. We offer the following instructor-led activities in the form of month-long course or hour-long workshops and events:
Virtual extra-curricular activities
Art Mania
Baking
Book Club
Cooking
Creative Writing
Debate
Drama
Drawing
Eco Defenders
Entrepreneurship
Etiquette
Fitness
French
Mindfulness
Music
Public Speaking
Research Skills
Shotokan-karate
Song writing
Spanish
Yoga
Zumba
Duration of virtual extra-curricular activities
Courses are offered in the following age groups: 5-6 years; 7-9 years; 10-12 years; and 13-15 years and are divided into 3 levels: Beginners, Intermediate and Advanced for each age group.
A minimum of 6 and a maximum of 12 members are allowed per course.
Courses are broken down into sessions: 1 hour per session, 1 session per week
Course duration is either 4 or 8 sessions, i.e. 1 or 2 months.
Workshops are conducted once per month and can range from 40 to 90 minutes per session.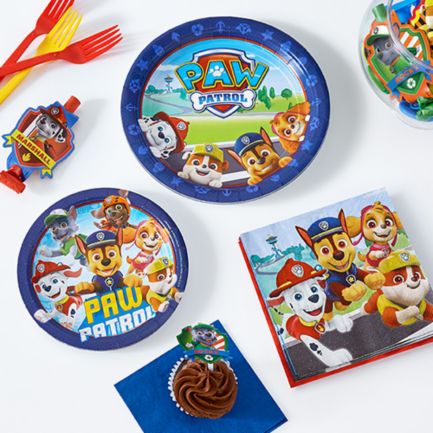 Partners in business and family
Incentivize Network Limited is the parent company of IN Sports Field Hockey Academy, IN Events Caribbean, and the IN Clubhouse. Osei and Patricia Wright-Alexis have been partners in business for the past 9 years, and partners in marriage for the past 11 years. They are the proud parents of two wonderful kids, ages 9 and 4 years old.
A devoted hockey player
Patricia is a former national hockey captain, founder and head coach of IN Sports Field Hockey Academy, current coach of UWI Women's Hockey Team and a development level coach interacting with athletes between the ages of 6 to 16 years. She began seeing the importance of developing her athletes beyond the field of play. This inspired her to delve further into the concept of 'holistic child development', eventually birthing the idea for the IN Clubhouse – a place where kids can be exposed to a range of activities geared towards growth and all-round development. Osei has been instrumental in helping Patricia take the IN Clubhouse from idea to reality.
Team behind virtual extra-curricular activities
The other members of the team are – Co Director Osei Wright-Alexis, Rozette Scotland our Coordinator, Karina Ramessar our Social Media Consultant and our very passionate and committed facilitators all play an integral role in the strategic and operational functions of the Clubhouse. See who we are here for a full profile on the team members.
Contact IN Clubhouse for services
Parents, members and athletes openly express their gratitude and satisfaction with the services of the IN Clubhouse. The plan is to partner with other organisations to promote and encourage physical, academic and social activity geared towards holistic and multi-dimensional learning. Interested persons can contact us via:
Phone: 222-9292
Social media: @inclubhose – FB and IG
@insports and @insfha
FENTY SKIN START'R SET Sale price: $40
RIHANNA'S WAY: YOUR BEST SKIN IN 3 SIMPLE STEPS. CLEANSE. TONE. HYDRATE WITH SUN PROTECTION. FOR ALL SKIN TYPES.
Give it to me quick:
Get Rihanna's starter routine for your best skin in three simple steps, with this set of travel-size minis. It's a perfect way to try or travel with the Fenty Skin Start'rs.
GALAXY S21 5G VS GALAXY S21+ 5G VS GALAXY S21 ULTRA 5G SPECS
| | | | |
| --- | --- | --- | --- |
| | Galaxy S21 | Galaxy S21 Plus | Galaxy S21 Ultra |
| Display size, resolution | 6.2-inch Flat FHD+ Dynamic AMOLED 2X Infinity-O Display (2,400×1,080 pixels), | 6.7-inch Flat FHD+ Dynamic AMOLED 2X (2,400×1,080 pixels) | 6.8-inch Edge WQHD+ Dynamic AMOLED 2X (3,200×1,440 pixels), |
| Pixel density | 421 ppi | 394 ppi | 515 ppi |
| Dimensions (Inches) | 2.80×5.97×0.31 in | 2.97×6.35×0.30 in | 2.97×6.50×0.35 in |
| Dimensions (Millimeters) | 71.2×151.7×7.9 mm | 75.6×161.5×7.8 mm | 75.6×165.1×8.9 mm |
| Weight (Ounces, Grams) | 6.03 oz; 171g | 7.12 oz; 202g | 8.07 oz; 229 g |
| Mobile software | Android 11 | Android 11 | Android 11 |
| Camera | 64-megapixel (telephoto), 12-megapixel (wide-angle), 12-megapixel (ultra-wide) | 64-megapixel (telephoto), 12-megapixel (wide-angle), 12-megapixel (ultra-wide) | 108-megapixel (wide-angle), 12-megapixel (ultra-wide), 10-megapixel (telephoto), 10-megapixel (telephoto) |
| Front-facing camera | 10-megapixel | 10-megapixel | 40-megapixel |
| Video capture | 8K | 8K | 8K |
| Processor | Snapdragon 888 or 64-bit Octa-Core Processor 2.8GHz (Max 2.4GHz +1.8GHz) | Snapdragon 888 or 64-bit Octa-Core Processor 2.8GHz (Max 2.4GHz +1.8GHz) | Snapdragon 888 or 64-bit Octa-Core Processor 2.8GHz (Max 2.4GHz +1.8GHz) |
| Storage | 128GB/256GB | 128GB/256GB | 128GB/256GB, 512GB |
| RAM | 8GB | 8GB | 12GB, 16GB |
| Expandable storage | No | No | No |
| Battery | 4,000 mAh | 4,800 mAh | 5,000 mAh |
| Fingerprint sensor | In-screen | In-screen | In-screen |
| Headphone jack | No | No | No |
| Special features | IP68 rating, 5G-enabled, 30X Space Zoom, 10W wireless charging, | IP68 rating, 5G-enabled, 30X Space Zoom, 10W wireless charging, | IP68 rating, 5G-enabled, 100X Space Zoom, 10W wireless charging, 10x optical zoom; S Pen support |