By Joyanne James. When children lack interest in learning, it makes teaching them a frustrating job. Parents and teachers feel as though they are speaking to the walls when children stare at them with no response. It seems easier to just teach anyway whether children learn or not just to save your sanity.
Fortunately, there are ways to motivate children that will have them listening to your instructions carefully to complete tasks willingly. Here are 5 effective tips to get your mission started to motivate children and see better results.
5 effective tips to motivate children to learn
1. Find out children's interests
Before you dive into a boring lesson and lose the interest of those young minds, try talking to them first. Children are not blank slates for you to fill with information. They have interests in games, movies, music and people on social media.
Do your research on what is trending and then ask questions to get children talking. They like nothing better than teaching adults about their world. Show your interest in what they have to say by checking it out on your phone in front of them. This will motivate children to be open to anything you have to say.
Find ways to relate their interests to the lessons you want to teach. Remember the likes and dislikes of each child as your lesson develops.
Allow them to make analogies with the lesson and games they play. Even if they stray from the lesson a bit while talking about their favourite things, act interested and gradually bring back their focus to the lesson.
2. Encourage reading for pleasure
Textbooks are generally not pleasurable. Find enjoyable literature that is based on the same topics in the textbooks and introduce them to children. There are numerous novels that explore the experiences of characters in various settings with conflicts.
The plots of these stories are developed with suspense, action and a resolution to the conflict. Pleasurable reading will motivate children to learn.
They enjoy the stories and at the same time they understand many lessons. They learn social studies as characters interact with each other in society.
They learn science as the different settings for stories consist of nature and the environment. They learn mathematics as it takes a lot of reasoning for characters to resolve conflicts.
Overall, they gain knowledge in all subject areas and their English improves drastically as they read to understand.
3. Use all four learning styles
Children are faced with loud, flashy, active and exciting information daily on their phones and tablets. If you would like to keep up and motivate children to learn, then you need to incorporate all four learning styles to teach your lessons.
Your lesson plans should cover the read-write, audio, visual and kinesthetic learning styles.
Thanks to numerous videos on YouTube, you have visual covered for every lesson. Another visual strategy is the creation of posters with important information for children to memorise.
Audio can be done using phones as you allow children to record themselves reading notes, definitions, vocabulary, and formulas.
Reading a chapter and then answering questions on it in writing covers read-write.
Kinesthetic is a lot more work but it definitely will motivate children to learn. Let children experience lessons using costumes, flowers, eggs, money and projects that allow them to act out the information being taught.
4. Use flashcards, quizzes and debates
Exciting lessons are the best ones to motivate children to learn. Get yourself some flashcards, educational quizzes, microphones, buzzers, timers and sound effects that demonstrate pass and fail.
Teachers can create a fun learning environment with students whether in person or online. Parents can bring together siblings, neighbours and friends to have fun with lessons using these gadgets.
You can create several categories to test children. These may include debate topics, vocabulary words, important definitions, mathematical formulas, tables, cause and effect situations, types of writing elements, and general knowledge topics.
Allow children to revise a day or two before the challenge and offer points and small prizes to winners.
5. Motivate children outside
Take children outside and show them how the world works. Provide them with magnifying glasses, cameras, recorders, notepads and pencils, tweezers, jars and buckets. Let students explore nature for themselves with the right tools and topics to investigate.
It may be necessary to take them to a farm, river, waterfall or zoo to learn many things about plants and animals. Let them meet real professionals at businesses that specialise in the topics in their textbooks.
After you motivate children with real-world experiences outside the classroom or home, you will have their attention. The lessons in the textbook will be relatable to them and learning the information becomes easier.
Behavioural issues in children
Strategies to motivate children may not always work if children have behavioural issues. Children who are rude, disruptive, suffer from Attention Deficit Disorder, lack interest in anything due to underlying factors, or who are too caught up in their own interests need disciplinary strategies for behavioural issues before you use learning strategies.
_____________________________________
You may also like: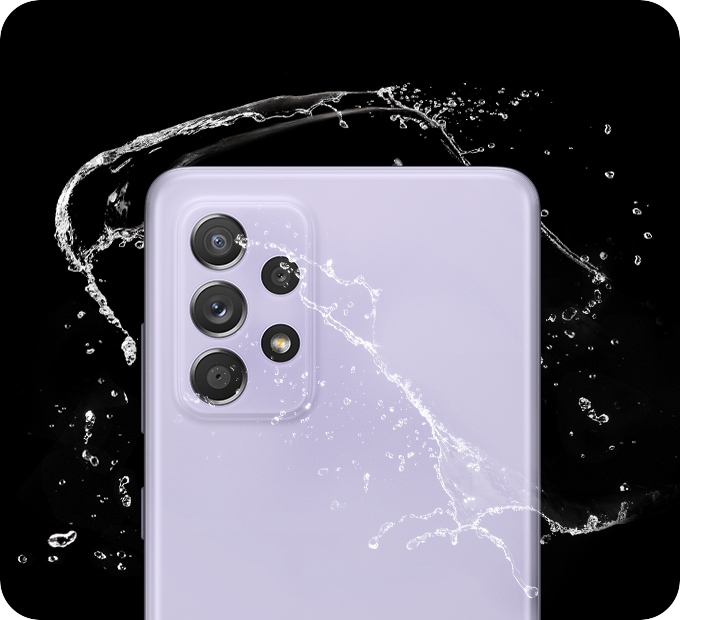 Now spill, splash and splatter resistant
Rated IP67 for water and dust resistance, this phone stands up to 1.0 meters of water for up to 30 minutes.¹ So it's fine to keep on playing and capturing if your phone gets a little wet.