Since July 25th, 2021, London's gyms have been back open and doing business once again. And following the worldwide vaccine roll out and the adaptability of our health and fitness services, it thankfully doesn't seem likely that they'll close again. Yet Covid is not going away. The vaccines offer protection and have allowed normal life to resume once again, but it would be wrong to pretend that nothing has changed.
One thing that certainly hasn't changed, however, is that London is still a world-class city when it comes to health and fitness. Across this global metropolis we call home, there is scarcely a fitness need that cannot be somehow satisfied. London has it all, from top gyms and yoga centres to saunas and boxing clubs. Yet understandably, even as memories of lockdown gym closures fade into the past, many health-conscious people (and who attending a gym isn't health conscious?) will have their reservations about returning to the sweaty, close-packed gyms, sports halls, and swimming pools in the new era of Covid.
In a sense, we have seen something like this before. General health and safety regulation has come a long way in the last generation. It may seem strange now, but public locations were not always kitted out with sprinkler systems, safety signage, red and black fire extinguishers and CO2 alarms. These were all developments that came along quite quickly and within quite a short space of time as safety regulation became much more of a public concern. It didn't quite happen as quickly as Covid, granted, but it was a revolutionary change that fundamentally altered the way we navigate public space.
So what are the best health and fitness locations across London, how have they changed to manage the pandemic, and how should we alter our behaviour in order to be safe?
How have health and fitness venues changed?
In response to the pandemic, there isn't a health and fitness venue in London that has not overhauled its rules and regulations for attendees. The big one is social distancing which, despite the likelihood of being gradually phased out, is set to remain a major part the new regimen in health and fitness centres. In most cases, this means a 6ft radius to be maintained around all attendees at all times.
This is not a particularly difficult one to enforce or to follow, but it may lead to certain significant changes. For example, gym equipment might become scarcer if there isn't the space to have as many machines, with this distance between them, as before. Guided fitness and yoga classes will probably include a few less people if there are similar space constraints. Of course, this is something that the bigger venues will not really have to worry about. Generally speaking, though, this social distancing rule means less people in the venue at a time – and that is probably something that we will have to live with for a while.
Another new rule that primarily effects gyms and other venues where equipment, exercise or otherwise, is used is the enforced responsibility of attendees to disinfect equipment after use. This is a rule that is also common in supermarkets when it comes to shopping trolleys, and the same approach applies as far as there will be cleaning materials provided for attendees to wipe down equipment after use. It is hardly big news that health and fitness venues can be sweaty places, so where we might see the end of this policy very soon in supermarkets, it could hang around for a while in the gym.
The new health and fitness etiquette
Beyond hard and fast rules, there is of course the grey areas that seem set to pose a more subtle problem for exercisers, yogis, gym-nuts, and swimmers. When should masks be worn and when is it okay to take them off? How can you navigate your way around a gym without distressing people more health conscious, or genuinely more vulnerable, than yourself? Everyone's rules and preferences are different, and it is here that things can become especially difficult.
As it turns out, the way around this problem is not any set of rules (beyond the obvious) which would constitute a proper health and fitness etiquette. It all in fact rests with the attendants and employees of the venues themselves. If you have concerns that do not seem to be immediately satisfied by the hard and fast rules, you can always speak to an attendant, who can then ascertain if others' behaviour is acceptable or not. If other attendees are within the rules but making you uncomfortable, this can be dealt with by the special considerations and aid that can be offered.
It is entirely possible for attendees with different health priorities to all feel uncomfortable at a health and fitness venue, and the employees who know the place best can help out. Ultimately, however, re-entering society after a pandemic is a matter of give and take – the rules don't cover everything, but it's entirely possible to keep everyone happy.
Where to Go
There are a wide range of pandemic-adjusted venues across London that allow for a workout session with complete peace of mind. There is something here for everyone.
You might want to check out the Rumble Gym in Dalston, a gym that offers yoga classes sound-tracked with the so-called "Schumann Resonance", which is the sound made by the Earth's natural electromagnetic waves. This (inaudible) sound is said to allow you to relax faster and deeper and is the perfect accompaniment to an energetic yoga class that really works up a sweat.
If boxing is your thing, you should check out JAB in Mayfair. Boxing sessions at JAB are accompanied by an inspired "ground" session, which focusses on a different muscle group each day of the week. A few sessions here are perfect for getting a first-class boxing experience as well as a holistic workout into the bargain.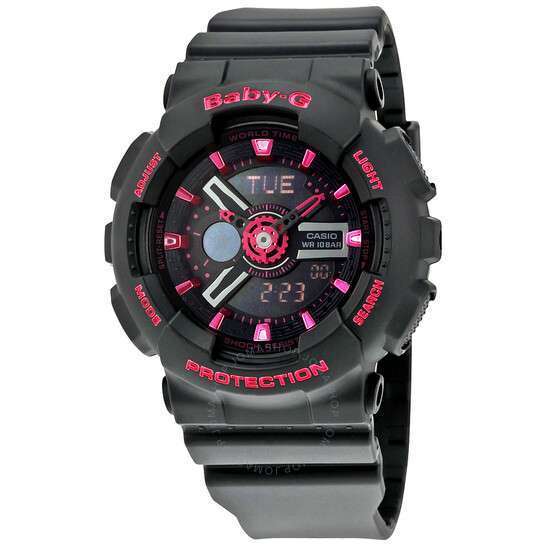 SUMMER SALE Retail US$120.00
Was US$95.99
Now US$79.99 33% off
For a more general gym work out that brings exciting innovation to bear, you can scarcely do better than Fortis in Soho. The gym makes a selling point of using high-tech exercise machines that have been designed for the rehabilitation of injured athletes. These machines automatically match the force you exert on them with an appropriate resistance, meaning you can easily work-out at the right level for you.
For cyclists (and those who like to work with exercise bikes) Soulcycle (also in Soho) is a top-class venue to explore. With an energetic and enthusiastic trainer leading these spin classes, you can get a workout that is tailored to your needs – even though it isn't one-on-one. Soulcycle combines cutting edge machines with a training excellence that is scarcely matched anywhere else. It is well worth checking out.
Whatever you opt for, London is a fitness-fanatic's Mecca – and the that is one thing that Covid has been totally unable to change.
Athleta
Alone we are strong, united we thrive.Together we create the Power of She.
_____________________________________________
You may also like:
GALAXY S21 5G VS GALAXY S21+ 5G VS GALAXY S21 ULTRA 5G SPECS
| | | | |
| --- | --- | --- | --- |
| | Galaxy S21 | Galaxy S21 Plus | Galaxy S21 Ultra |
| Display size, resolution | 6.2-inch Flat FHD+ Dynamic AMOLED 2X Infinity-O Display (2,400×1,080 pixels), | 6.7-inch Flat FHD+ Dynamic AMOLED 2X (2,400×1,080 pixels) | 6.8-inch Edge WQHD+ Dynamic AMOLED 2X (3,200×1,440 pixels), |
| Pixel density | 421 ppi | 394 ppi | 515 ppi |
| Dimensions (Inches) | 2.80×5.97×0.31 in | 2.97×6.35×0.30 in | 2.97×6.50×0.35 in |
| Dimensions (Millimeters) | 71.2×151.7×7.9 mm | 75.6×161.5×7.8 mm | 75.6×165.1×8.9 mm |
| Weight (Ounces, Grams) | 6.03 oz; 171g | 7.12 oz; 202g | 8.07 oz; 229 g |
| Mobile software | Android 11 | Android 11 | Android 11 |
| Camera | 64-megapixel (telephoto), 12-megapixel (wide-angle), 12-megapixel (ultra-wide) | 64-megapixel (telephoto), 12-megapixel (wide-angle), 12-megapixel (ultra-wide) | 108-megapixel (wide-angle), 12-megapixel (ultra-wide), 10-megapixel (telephoto), 10-megapixel (telephoto) |
| Front-facing camera | 10-megapixel | 10-megapixel | 40-megapixel |
| Video capture | 8K | 8K | 8K |
| Processor | Snapdragon 888 or 64-bit Octa-Core Processor 2.8GHz (Max 2.4GHz +1.8GHz) | Snapdragon 888 or 64-bit Octa-Core Processor 2.8GHz (Max 2.4GHz +1.8GHz) | Snapdragon 888 or 64-bit Octa-Core Processor 2.8GHz (Max 2.4GHz +1.8GHz) |
| Storage | 128GB/256GB | 128GB/256GB | 128GB/256GB, 512GB |
| RAM | 8GB | 8GB | 12GB, 16GB |
| Expandable storage | No | No | No |
| Battery | 4,000 mAh | 4,800 mAh | 5,000 mAh |
| Fingerprint sensor | In-screen | In-screen | In-screen |
| Headphone jack | No | No | No |
| Special features | IP68 rating, 5G-enabled, 30X Space Zoom, 10W wireless charging, | IP68 rating, 5G-enabled, 30X Space Zoom, 10W wireless charging, | IP68 rating, 5G-enabled, 100X Space Zoom, 10W wireless charging, 10x optical zoom; S Pen support |