By Marika Mohammed. It's the first time I've heard of such a thing, balata. It has a nice ring to it though. Balata, like a song. But what is it really? Continuously awed of the things grown right here in Trinidad, balata is another little rare gem.
The rare balata
First off, it's a fruit. It's rare to see nowadays and the only way I got my hands on it was by going to the bush and talking to the old folk who lived there. They continuously told me that it's something young people know nothing about, myself included.
Balata is brown on the outside and looks like a little cherry. It's colour doesn't mean it's rotten, it means it's ready to eat. The inside is white, soft and juicy. In the middle, sits a jet black pit. This is not edible.
The taste itself is strange to me and the only thing I could compare it to would be a plum. It goes to show we need to explore more of what Trinidad has to offer and all its locality.
August 2016 www.sweettntmagazine.com
You may also like:
Fruits and Vegetables
Breadfruit, have it roasted, fried or steamed
The mammy apple one of my favourites
Watermelon – a great big juicy feast!
Pomegranate perfection: inspired by my own tree
The Coconut Counting Man – poem
Clover Black Velvet High Heels
Elevate your shoe-drobe with these velvet high heels. Featuring a black velvet material, a thin ankle strap and stiletto heel, what's not to love?
Velvet
Buckle fastening
4″ Heel
Farming
Farmers sell at Queen's Park Savannah
Grow your own paw paw or papaya
Spring Sale: 35% off glasses
1. 30% off glasses: frames+lenses(clear, antiblue, photographic, polarized). code: spr35
2. Sale products and accessories are excluded.
3. Recommended tint lenses colors: Burgundy, Rouge, OrangeRed, Sienna, Bistre, MyrtleGreen, RobinEggBlue, Grape.
4. Expiry date: Jan 28th. 2021.
Spices
Who is a pepper mouth like me?
The versatile Roucou or Ookoo plant
Abu Dhabi. Waiting to welcome you
It's time to start planning that next incredible trip! Whether it's an outdoor adventure with friends, a luxury retreat for two surrounded by nature, a fun-filled family trip at the beach, a week spent shopping for your favourite things, or sightseeing 4,000-year-old sites, look no further than Abu Dhabi. Explore our pick of 15 unmissable places that have been waiting to welcome you.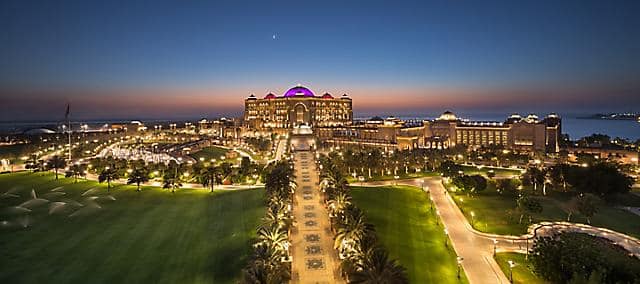 Sponsored by Visit Abu Dhabi
Juices, Milkshakes, and Teas
Ginger beer a super healthy drink
Green fig and beetroot punch recipes
GALAXY S21 5G VS GALAXY S21+ 5G VS GALAXY S21 ULTRA 5G SPECS
| | | | |
| --- | --- | --- | --- |
| | Galaxy S21 | Galaxy S21 Plus | Galaxy S21 Ultra |
| Display size, resolution | 6.2-inch Flat FHD+ Dynamic AMOLED 2X Infinity-O Display (2,400×1,080 pixels), | 6.7-inch Flat FHD+ Dynamic AMOLED 2X (2,400×1,080 pixels) | 6.8-inch Edge WQHD+ Dynamic AMOLED 2X (3,200×1,440 pixels), |
| Pixel density | 421 ppi | 394 ppi | 515 ppi |
| Dimensions (Inches) | 2.80×5.97×0.31 in | 2.97×6.35×0.30 in | 2.97×6.50×0.35 in |
| Dimensions (Millimeters) | 71.2×151.7×7.9 mm | 75.6×161.5×7.8 mm | 75.6×165.1×8.9 mm |
| Weight (Ounces, Grams) | 6.03 oz; 171g | 7.12 oz; 202g | 8.07 oz; 229 g |
| Mobile software | Android 11 | Android 11 | Android 11 |
| Camera | 64-megapixel (telephoto), 12-megapixel (wide-angle), 12-megapixel (ultra-wide) | 64-megapixel (telephoto), 12-megapixel (wide-angle), 12-megapixel (ultra-wide) | 108-megapixel (wide-angle), 12-megapixel (ultra-wide), 10-megapixel (telephoto), 10-megapixel (telephoto) |
| Front-facing camera | 10-megapixel | 10-megapixel | 40-megapixel |
| Video capture | 8K | 8K | 8K |
| Processor | Snapdragon 888 or 64-bit Octa-Core Processor 2.8GHz (Max 2.4GHz +1.8GHz) | Snapdragon 888 or 64-bit Octa-Core Processor 2.8GHz (Max 2.4GHz +1.8GHz) | Snapdragon 888 or 64-bit Octa-Core Processor 2.8GHz (Max 2.4GHz +1.8GHz) |
| Storage | 128GB/256GB | 128GB/256GB | 128GB/256GB, 512GB |
| RAM | 8GB | 8GB | 12GB, 16GB |
| Expandable storage | No | No | No |
| Battery | 4,000 mAh | 4,800 mAh | 5,000 mAh |
| Fingerprint sensor | In-screen | In-screen | In-screen |
| Headphone jack | No | No | No |
| Special features | IP68 rating, 5G-enabled, 30X Space Zoom, 10W wireless charging, | IP68 rating, 5G-enabled, 30X Space Zoom, 10W wireless charging, | IP68 rating, 5G-enabled, 100X Space Zoom, 10W wireless charging, 10x optical zoom; S Pen support |