Experts do not consider anxiety a core characteristic of adult autism spectrum disorder, but the most common comorbid disability of autism is a generalised anxiety disorder. Diagnosing and treating anxiety accurately is essential because it strongly affects critical aspects of ASD, such as repetitive behaviours and social issues. Let's look at the connection between autism and anxiety.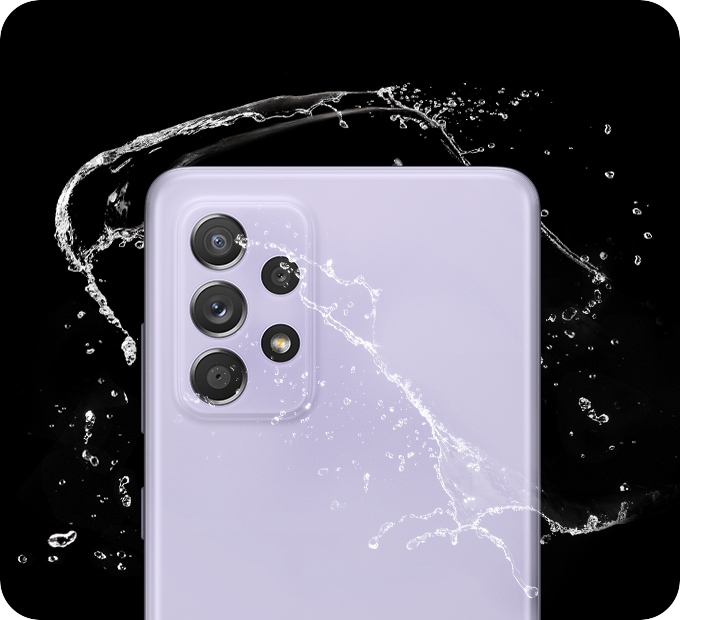 Now spill, splash and splatter resistant
Rated IP67 for water and dust resistance, this phone stands up to 1.0 meters of water for up to 30 minutes.¹ So it's fine to keep on playing and capturing if your phone gets a little wet.
What is the connection between autism and anxiety?
Typical characteristics of an autism disorder can be identified by, amongst other things, difficulty in socialising and communicating as well as noticeable repetitive behaviour.
Doctors often diagnose severe forms of ASD in the first two years of a child's life, with high functioning patients diagnosed much later, often years later well into adulthood.
Adults with high functioning autism have minor challenges, sometimes mistaken for symptoms of ADHD (or ADD), and others may experience more severe symptoms such as impaired spoken language. It's entirely possible for adults with autism to have no problems or only minor considerations.
No two individuals with ASD will have the same behavioural characteristics.
Although anxiety isn't considered a key feature of autism, the most common comorbid disorder in autism-born adults is a generalised anxiety disorder. More than 20 percent of adults with ASD have been diagnosed with anxiety disorders, compared to only 8.7 percent of adults with neurotypical conditions.
The difficulty with sleeping, obsessive thinking, and difficulty concentrating may also involve psychosocial anxiety symptoms. Physical symptoms may range from stomach upset to heart palpitations or swelling.
The importance of getting a diagnosis
Anxiety in people with ASD must be recognised and treated since it can significantly impact essential components of autism, such as repetitive behaviours and social disengagement. Fear is a big part of the problem, and it affects a person on the autistic spectrum's life, especially when it comes to navigating the social environment.
Life in Trinidad and Tobago comes alive in the exciting, entertaining, comical, dramatic, thrilling, mysterious and suspenseful tales in Sweet TnT Short Stories. The novella consists of 34 fictional pieces written by authors from around the twin islands who share narratives with you under the sections Lifestyle, Superstition and Fauna. Created by Culturama Publishing Company, producer of Sweet TnT Magazine from San Juan, Trinidad and Tobago, this book is one of the publications that commemorates the 10th anniversary of the publisher from 2009-2019.
Managing autism and anxiety with medication
Since anxiety is a particular disorder, healthcare professionals can treat it differently from some of the other domains of ASD. The most common forms of treatment often involve antidepressants, anti-anxiety medications, and beta-blockers. Mental health doctors have only published a few studies to show whether these drugs are equally effective in adults with ASD, so results are inconclusive.
Studies into medication as treatment suggest the prescription of Fluoxetine improves repetitive behaviours in adults and children with ASD. A controlled study has demonstrated that Citalopram works no differently than placebos to reduce repetitive behaviours. Some patients were adversely affected by hyperactivity, impulsiveness, and insomnia after taking Fluoxetine and Citalopram.
ASD patients may be sensitive to low doses of medication, which medical professionals should keep in mind. These adults have considerable changes in treatment reactions and adverse drug reactions.
Managing autism and anxiety with therapy
Using medicines alone is unlikely to alleviate the symptoms of concern when treating ASD in adults. Other interventions are necessary and will include training in skills, changes in the environment, behavioural techniques, and sensory inputs.
Cognitive therapy of conduct (CBT) works particularly well in high functioning individuals with proper verbal skills. CBT treats anxiety disorders and OCD in youth with ASD effectively. The therapy aims to alter how a person interprets a situation to reduce negative feelings and unhealthy responses.
This therapy helps patients do the following;
Learning to distinguish between helpful and helpless anxieties
Learning to identify worry and improve management
Gradual exposure to feared stimuli with reciprocal skills by parents to improve a patient's relationship with others
Visual incentives to help the patient face abstract thinking difficulties
Sweet TnT 100 West Indian Recipes is your kitchen guide to cooking in the Caribbean. Add flavour to your pot and put a smile on everyone's faces with the right amount of seasonings, spices and stories about the foods you prepare. This cookbook contains 100 tantalising recipes and full colour photographs of home-cooked meals, street foods, treats and drinks that are known in the West Indies for having particular names, ingredients and preparations.
How to recognise autism and anxiety in adults
Recognising the presence of Anxiety in ASD patients is challenging as symptoms overlap and symptoms change. Instead of expressing anxiety through disruption, minimally verbal patients may, for example, not be able to vocalise their inner state. Other patients may fluently speak but fight to understand their own emotions and to talk about them.
Here are a few ways in which anxiety disorders in patients differ according to their surroundings.
Specific phobias
A specific phobia will appear as an intense, irrational fear of something that poses little danger, may surface in the course of ASD due to an overt response to certain sensory stimulations, e.g., a loud environment.
A battery that gives your charger a break
Storage built for nostalgia
On the scene in 5G
Triple lens camera. Countless possibilities
From $174.99ᶿOriginal Price:$249.99
OCD
Obsessive-Compulsive Disorder (OCD) is frequently comorbid with ASD. This disorder revolves around unwanted and intrusive thinking and consequent compulsive behaviour. It is essential to identify comorbid OCDs in these patients as compulsions are performed as a coping mechanic to relieve anxiety while involving repetitive behaviour typical of ASD.
Social anxiety
Social anxiety can develop due to social communication impairment, mainly when a patient functions well and is aware of their social incompetence. Social anxiety is acute anxiety or fear of being judged in a social or performance-related situation, resulting in avoiding gatherings and other social events, thus restricting the patients' ability to apply social skills.
Pregnancy questions, missed periods, birth control, STDs & more
Save hundreds on health & medical guidance from obstetricians and gynecologists
Unlimited chats, plus discounts on alternative medicine & baby care. Join for only $1. Cancel anytime.
Separation anxiety
Separation anxiety may stem from a social impairment, which can inspire overprotective parent reactions that can, in turn, strengthen the behaviour of avoidance. Separation anxiety may then arise if the patient is separated from the attachments.
Conclusion
The effective combination of therapy and medication and some coping techniques will help patients with ASD. Help is available, and it's important to remember that mental health professionals deal with many people struggling with the same issues and know the best form of treatment.
_________________________________________
When you buy something through our retail links, we may earn commission and the retailer may receive certain auditable data for accounting purposes.
You may also like:
Samsung Galaxy S22 Ultra 5G 128GB – 8GB RAM – US$799.00 Buy Now
Samsung Galaxy S22 Ultra 5G 256GB – 8GB RAM – US$899.00 Buy Now