By Jevan Soyer. Like most animals in Trinidad and Tobago, this river creature goes by many names and has been victim of several superstitious beliefs. Some of the names that I have heard are Zangee, Janjii, Zangie, swamp eel and water snake.
As a child, I was told not to go barefoot into river or pond water, because if you did, the Zangee would suck your big toe. The extreme version of the story would lead to the Zangee having to be surgically removed. Due to its resemblance to a snake some have rumoured that it is even poisonous.
It does not help the animal's reputation that this snake-like creature can grow to 1.5 meters in length, that is approximately 5 feet if you use imperial measurements. If you are a bit adventurous, or even tried relocating one, you would soon realise that they are scaleless slimy creatures and their bodies are covered in mucus making them incredibly difficult to hold.
The zangee in drains, ponds and rivers
Its true name is in fact Synbranchus marmoratus, otherwise referred to in scientific literature as the marbled swamp eel. They can be found almost everywhere in Trinidad, South and Central America. I have noticed them regularly in "box drains" along roadways.
The Zangee is most commonly spotted during the dry season as it has to relocate to alternative water courses. This is when most people come in to contact with it, since it is able to venture out of water onto dry land for short periods. It ventures out of the water generally during the cool of the evening or during the night to avoid dehydration.
It is able to breathe air while on land, and can be seen coming to surface to gulp air in the wild. This enables it to not only move across dry areas to find suitable habitats, but to live in water that has a low oxygen concentration, like stagnant ponds and the ever so common "box drain". In extremely severe dry seasons, the Zangee has been known to burrow into riverbanks and hibernate until the next rainy season.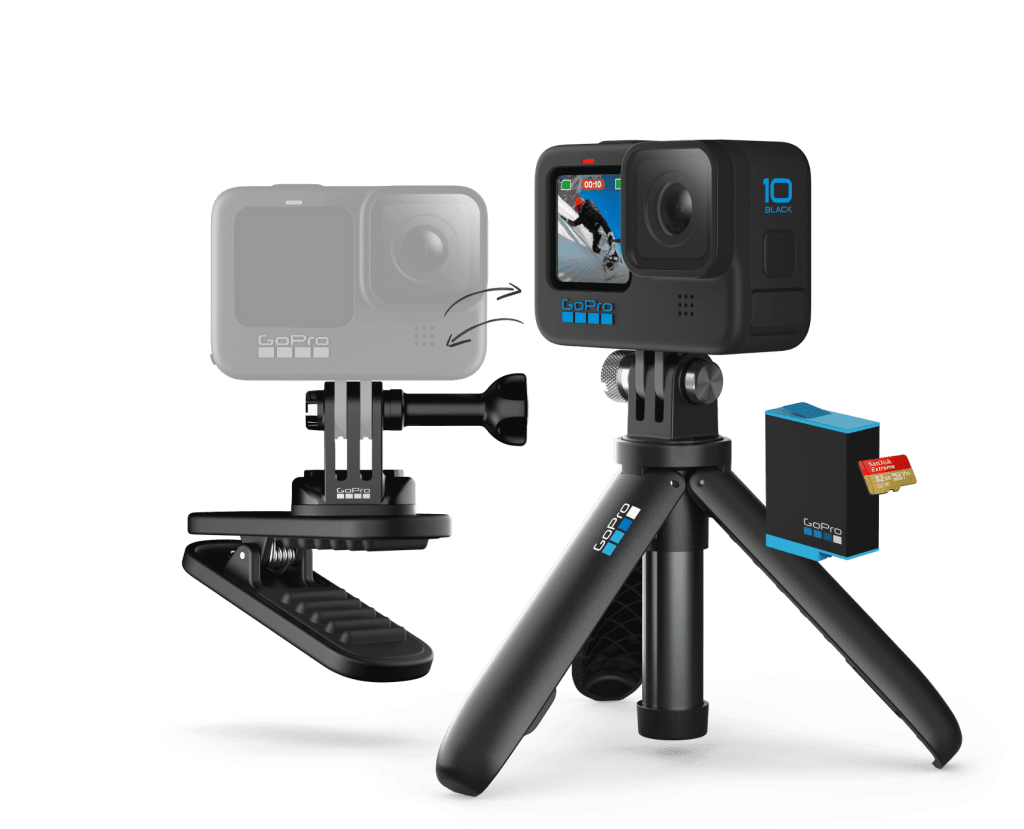 $210 VALUE SAVINGS
GoPro Subscription Benefits:
Unlimited cloud backup + auto uploads
Unlimited use of the Quik app
Up to 50% off at GoPro.com²
No-questions-asked camera replacement³
GoPro Subscriber? Login to get your discount.
Total US$449.98 US$659.94
HERO10 Black Bundle with 1-year GoPro Subscription¹
Struggle of the zangee to avoid being eaten
It is not a picky eater, it hunts tadpoles, small fish, crustaceans. It lays eggs in river banks, which is tending to the male of the species. Like with most eel species, juvenile Zangee does not resemble its parents, and go through multiple stages before reaching adulthood.
The Zangee relies on its camouflage to avoid being eaten by predators like osprey, caiman and in rare cases, humans. In Asia, they are considered a delicacy and are only consumed in Trinidad when caught accidentally as by-catch.
They are not considered threatened or endangered, but their natural habitats are affected by the activities of humans. Unplanned development and illegal quarrying have altered river courses and caused these fish to resort to living in drainage canals and slow moving drains.
In closing, the Zangee is not this evil river snake that is preoccupied with the big toes of bare-footed swimmers, but another one of nature's creatures. It is one that is part of the ecosystem, and deserves a chance of survival.
____________________________________
When you buy something through our retail links, we may earn commission and the retailer may receive certain auditable data for accounting purposes.
You may also like:
Folklore in Trinidad and Tobago
5G6.8-inch Display From $599.99ᶿOriginal Price:$1199.99
6.7-inch Display From $399.99ᶿOriginal Price:$999.99
6.2-inch Display From $199.99ᶿOriginal Price:$799.99