When one thinks of Atlanta, they most likely envision a city that has been the pinnacle of excellence when it comes to black businesses and media entertainment. There are also outdoor areas of Atlanta that are unique in that it maintains an impressive amount of green space that residents and visitors have access to all throughout the metropolitan area.
Currently, the City of Atlanta maintains over 3,000 acres of parkland and green space and operates 33 recreational centres. Once the new Westside Park is complete, Atlanta will be home to over 400 parks. Here are some of the best outdoor areas of Atlanta that you can visit when taking a momentary break from the grind.
Best outdoor areas of Atlanta
1. Westside Park
This park is Atlanta's largest swath of greenspace, with 280 acres to explore, though it is still technically under construction. Park elements will include educational facilities and venues for events, weddings, and festivals.
Additionally, the grand overlook area will maximise breathtaking panoramic views of the reservoir and the Atlanta skyline. Westside Park will change the surrounding landscape far beyond just becoming the largest green space in the city.
It will also serve as a catalyst for Westside neighbourhoods and become the home of a critical backup source of drinking water for the entire city. Upon completion, the park will be nearly one hundred acres larger than Piedmont Park, and will connect Proctor Creek Greenway and Chattahoochee River Corridor with the Atlanta Beltline.
A Boutique Hotel in Midtown Atlanta across the street from the Arts Center MARTA station. Near the High Museum, Fox Theater, Museum of Design & Architecture, Piedmont Park, Atlantic Station, Atlanta Botanical Garden and Center Stage performance venue. Close proximity to Downtown Atlanta and Buckhead. Renovated, dog Friendly, and LGBT-Friendly, with a great courtyard for relaxing or lounging. The Studio + Bar is a great place to gather and the Artmore Hotel is the place to stay in midtown Atlanta. For a unique experience also try our cocktail garden serving delicious bites along with Artmore's signature drinks.
2. Cator Woolford Gardens
Nestled in the heart of Druid Hills, the Cator Woolford Gardens offers a rare glimpse into 1920s Atlanta. This lush oasis is one of the few viable estates still standing in the city today, and is virtually untouched by city sprawl.
Once the home of Cator Woolford, a principal founder of what is now known as Equifax, the Italian-style gardens serve as a wedding and event venue infused with decades of classic beauty and Southern charm.
3. Lullwater Preserve
Lullwater Preserve offers many scenic walking and running trail loops nestled within Emory University's North Decatur campus near Atlanta. The Lullwater Trail passes the Lullwater House mansion, skirts Candler Lake and crosses a span bridge to explore a mill beside a tumbling spillway waterfall in a beautiful, wildlife-rich forest.
4. Yellow River Wildlife Sanctuary
If you love animals, the Yellow River Wildlife Sanctuary is the place for you. Curators, animal keepers, staff, and volunteers work tirelessly at this wonderful sanctuary to promote animal appreciation and wildlife education.
They work closely with the GDNR and the United States Department of Agriculture to maintain the highest standard of safety and care to the animals sheltered there. The sanctuary runs numerous programmes for schools and the general public with the goal to provide the animals with enrichment activities, high quality diets, and well-maintained habitats. If you like to visit wild animals but want to be doing them a service as well, stop by and see all this wonderful Georgia sanctuary has to offer.
Atlanta is a unique metropolitan experience that allows for the benefits of city life while maintaining access to nature. You may even consider looking into Atlanta houses for sale while you are in town.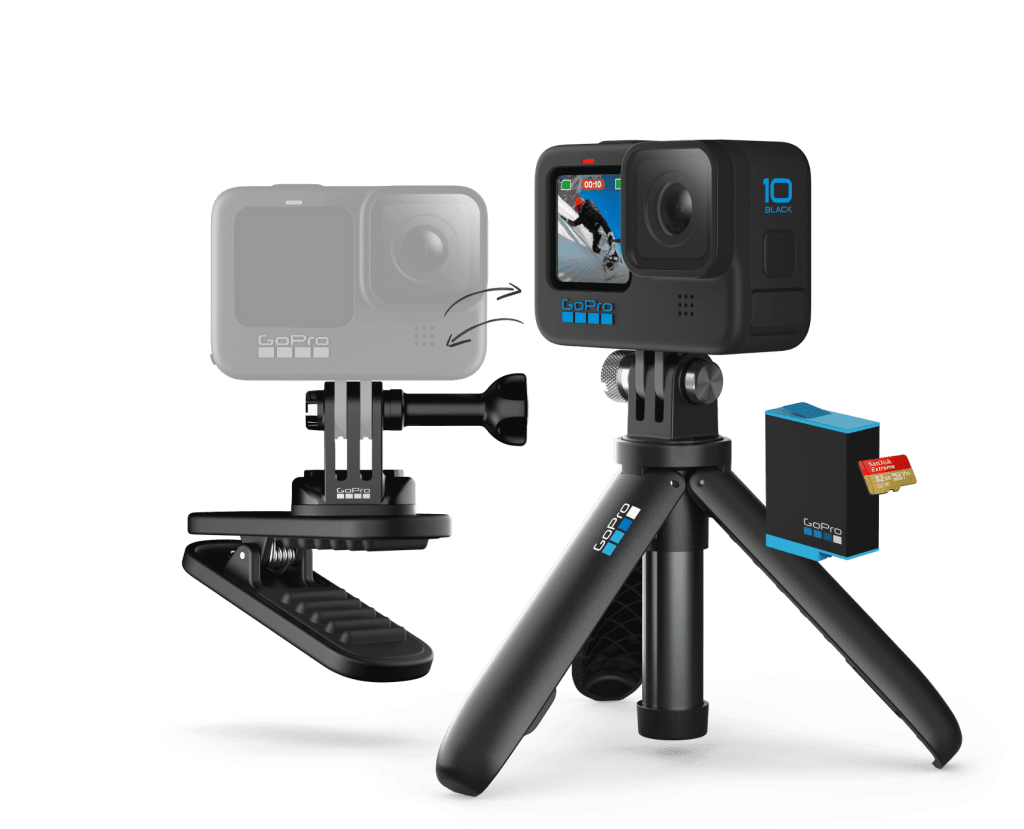 $210 VALUE SAVINGS
GoPro Subscription Benefits:
Unlimited cloud backup + auto uploads
Unlimited use of the Quik app
Up to 50% off at GoPro.com²
No-questions-asked camera replacement³
GoPro Subscriber? Login to get your discount.
Total US$449.98 US$659.94
HERO10 Black Bundle with 1-year GoPro Subscription¹
In summary
When you take a break from work, think of visiting the best outdoor areas of Atlanta. You will enjoy the impressive amount of greenspace that residents and visitors have access to all throughout the metropolitan area. Your access to nature may be exactly what you are looking for.
___________________________________
At Cashify, our mission is to transform the way people sell their old or used gadgets. We offer an online platform that enables our customers to unlock the best price for their old/used gadgets. Through our localized network of professional buyers, we make sure that our customers are able to sell their gadgets "Fast & Easy".
When you buy something through our retail links, we may earn commission and the retailer may receive certain auditable data for accounting purposes.
You may also like:
Samsung Galaxy S22 Ultra 5G – (Factory Unlocked) Buy Now
Samsung Galaxy S22+ 5G – (Factory Unlocked) Buy Now