As global warming, referred to as climate change continues, it is expected that the Atlantic hurricane season would intensify as each year passes. June 1st marks the start of the Atlantic hurricane season and ends November 30th.
Hurricanes are named in alphabetical order, so the first named storm could be Andrew, the second named storm could be Bret, etc. The hurricane season of 2020 was so active that all the names from A to Z were exhausted. Meteorologists were forced to use letters from the Greek alphabet to complete naming the storms of 2020.
Equipped with over 87+ life-saving survival essentials and our 1000W portable power station, The Power Prepper System is designed to sustain a family of 6 for up to 72 hours.
The Power Prepper System bundle includes The JUDY Power Portable Power Station ($995 Value) and The JUDY Protector emergency preparedness kit ($395 Value), bundled together.
Your fully charged JUDY Power station can extend the runtime of many of your kitchen appliances, devices and household items during rolling power outages or ongoing power dips.
Created by #1 preparedness experts, The Protector is organized into 8 cartridges for easy access during an emergency: WATER x2, FOOD x2, SAFETY, WARMTH, TOOLS & FIRST AID.
Was US$1390.00 Now $1042.50
Hurricane season in the Caribbean
The last time Trinidad and Tobago had a serious encounter with a hurricane was in 1963, Hurricane Flora. It devastated Tobago, 50% of the crops were destroyed. The estimated damages were US$30 million at that time. Adjusted for inflation in 2021, that would be US$262,947,930. That is just over a quarter of a billion US dollars. Eighteen people were killed, 2,750 homes destroyed and 3,500 damaged. It took more than 3 years for agriculture to rebound from the devastation of Hurricane Flora.
Other islands sustained more casualties and property damage. For the 17 days that Hurricane Flora flew across the region, it killed 7,180 to 8,000 people. Prior to that, the most devastating hurricane was in 1900, the Galveston hurricane. Hurricane Flora caused US$528 million in total damage in 1963 across the Caribbean – Tobago, Cuba, Haiti and the Bahamas. In 2021 dollars, the destruction would amount to US$4,607,990,588.24.
Hurricane season preparedness
The Office of Disaster Preparedness and Management (ODPM) has developed a Wet/Hurricane Season Preparedness checklist that should help you considerably in the event of a hurricane. The checklist has 4 important steps and has been updated with considerations for COVID-19. Here is a brief outline of what is found in the OPDM Hurricane Season Checklist. A link to the full checklist can be found below.
Pay attention to the weather news
You would not only need to know when the Wet and Hurricane Seasons start and end, you would also need to pay attention to weather updates to ensure that you are in a position to implement your Hurricane Season preparedness plan.
Make a plan
This should go without saying, you should have a plan in place, and all the materials required to implement it. So, if you need sheets of plywood to board up windows, you should have purchased them already, and have it stored away for use. At the end of this article, there would be multiple links giving you the resources that you would need to plan effectively. All members of the household should be aware of the plan. The plan should take into account where are the emergency storm shelters, what to do when the alert is issued, etc.
Emergency survival backpack kit
You'll be ready to rush to safety with this 5 Day Survival Backpack, whether the danger is a hurricane, flood, tornado, earthquake, terrorist attack or other emergency. No matter what, you'll be ready.
TTD $220.39
Build a kit
Your hurricane kit is very important; it would have everything you need for not only during but after the storm. If should be expected that after a hurricane, certain services may not be available. Electricity, potable water, internet and even telephone may be down for some hours or even days. An example of this would be 1917, Puerto Rico was hit by 2 category 5 hurricanes, Irma and Maria. Hurricane Maria in particular left Puerto Rico without clean food and water for more than 6 months. The electricity grid was down in some areas for up to 12 months after the storm. Having a properly prepared survival kit will help you to cope until assistance can arrive.
Equipped with over 63+ life-saving survival essentials, our 1000W portable power station, and NEW 2-Pack of Rechargeable JUDY Lanterns.
The Winter System bundle includes The JUDY Power Portable Power Station ($995 Value), The Safe ($295 Value), and JUDY Lantern 2-Pack ($95 Value).
Your fully charged JUDY Power station can extend the runtime of many of your kitchen appliances, devices and household items during rolling power outages or ongoing power dips.
Created by #1 preparedness experts, all of the tools in The Safe kit are organized by distinct compartments for easy access and organization during an emergency: WATER, FOOD, SAFETY, WARMTH, TOOLS & FIRST AID.
Was US$1385.00 Now US$1038.75
Get involved
Getting involved starts from before the actual storm. Keep your surroundings clean so that there is less debris to be blown around. Clean gutters and drains around your house. Dispose of rubbish in designated areas. Do not dump tree branches, cuttings or appliances onto river banks as this could result in flooding in low lying areas.
Basic Disaster Supplies Kit
To assemble your kit, store items in airtight plastic bags and put your entire disaster supplies kit in one or two easy-to-carry containers such as plastic bins or a duffel bag.
A basic emergency supply kit could include the following recommended items:
­- Water (one gallon per person per day for several days, for drinking and sanitation)
– Food (at least a three-day supply of non-perishable food)
– Battery-powered or hand crank radio and a NOAA Weather Radio with tone alert
– Flashlight
– First aid kit
– Extra batteries
– Whistle (to signal for help)
– Dust mask (to help filter contaminated air)
– Plastic sheeting and duct tape (to shelter in place)
– Moist towelettes, garbage bags and plastic ties (for personal sanitation)
– Wrench or pliers (to turn off utilities)
– Manual can opener (for food)
– Local maps
– Cell phone with chargers and a backup battery
– Additional Emergency Supplies
Description
The Jackery Explorer 1000 is one of the most powerful portable power stations. With a 1002Wh capacity, it can supply 1000W of power (2000W surge power) using multiple output ports. Thus, it meets the power supply needs of most higher-power electrical appliances.
US$1099.
Prevent spread of Corona Virus or other viruses
Since Spring of 2020, the Centers for Disease Control and Prevention (CDC) has recommended people include additional items in their kits to help prevent the spread of Corona Virus or other viruses and the flu.
Consider adding the following items to your emergency supply kit based on your individual needs:
– Masks (for everyone ages 2 and above), soap, hand sanitiser, disinfecting wipes to disinfect surfaces
– Prescription medications
– Non-prescription medications such as pain relievers, anti-diarrhea medication, antacids or laxatives
– Prescription eyeglasses and contact lens solution
– Infant formula, bottles, diapers, wipes and diaper rash cream
– Pet food and extra water for your pet
– Cash or traveller's cheques
– Important family documents such as copies of insurance policies, identification and bank account records saved electronically or in a waterproof, portable container
– Sleeping bag or warm blanket for each person
– Complete change of clothing appropriate for your climate and sturdy shoes
– Fire extinguisher
– Matches in a waterproof container
– Feminine supplies and personal hygiene items
– Mess kits, paper cups, plates, paper towels and plastic utensils
– Paper and pencil
– Books, games, puzzles or other activities for children
Resources:
http://www.odpm.gov.tt/sites/default/files/2021-ODPM-HURRICANE-PREPAREDNES-GUIDE.pdf
When you buy something through our retail links, we may earn commission and the retailer may receive certain auditable data for accounting purposes.
Specifications:
| | |
| --- | --- |
| Item | Description |
| Platform | MTK6763 Quad Core 3G |
| Standby | dual card TF card extensions are supported |
| Screen | 5.8″ HD 18:9 LCD 2320×1280 |
| Speaker | 1511 Box Speaker |
| Frequency | GSM850/900/1800/1900MHz, 3G: WCDMA850/2100MHz (1900MHz optional) |
| Vibration | Support |
| Memory | 4G RAM+64GB ROM(The default display: 4GB RAM+64GB ROM) |
| Multi Media | MP3/MP4/3GP/FM Radio/Bluetooth |
| Camera | Front 8MP+Rear 16MP |
| Multi Function | Full screen, Face recognition, Dual sim card , Wifi, GPS, Gravity Sensor, Alarm Calendar ,Calculator ,Audio recorder ,Video recorder, WAP/MMS/GPRS/Wireless charging, Image viewer,E-Book,World clock,Tasks card rear flash IML rear cover |
| Languages | Multi-language support |
| Others | Android OS 8.0 System |
| Battery | Removable 4000mAh Lithium-ion battery |
TTD $237.89
Ship to Trinidad and Tobago by Alibaba.…US$35.00 / TTD $232.35
Processing Time 15 days
Shipping time 5-9 days
Total US$69.67 / TT$464.70
TTD $2,053.74
Product Description
| | |
| --- | --- |
| Screen | 15.6 inch LED 16:9 HD screen 1920*1080 |
| CPU | Intel Core i7 4500U |
| Graphic card | Intel® HD Graphics 4400 |
| System | Windows 10 |
| RAM | 4GB,8GB,16GB available (2 Merory card slots) |
| Memory | Support Single or Dual internal hard drives(HDD+SSD):HDD: 320GB,500GB,1TB,2TB availableSSD: 60GB,120GB,240GB,512GB,1TB available |
| Back cover | Metal |
| Keyboard | With backlit keyboard |
| Camera | Built-in 1.3Mmeet |
| Battery | 6Cells 3S2P 4400mAh 48.8wh |
| Adaptor | 19V 2.1A, 65W |
| I/O Port | USB3.0*2, USB2.0*2, HDMI, 2IN1 SD/MMC |
| Weight | about 1.9kg, G.W:2.9kg |
| Size | 360*243*16MM,, Package: 410*285*82MM |
| Color | Silver |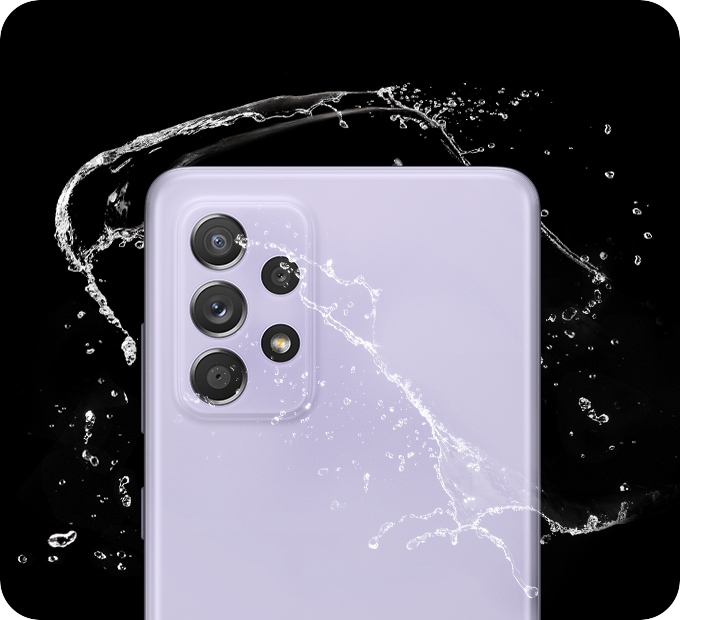 Now spill, splash and splatter resistant
Rated IP67 for water and dust resistance, this phone stands up to 1.0 meters of water for up to 30 minutes.¹ So it's fine to keep on playing and capturing if your phone gets a little wet.